Blogginlägg
GoGlamping blir Owayy
Publicerad September 15, 2021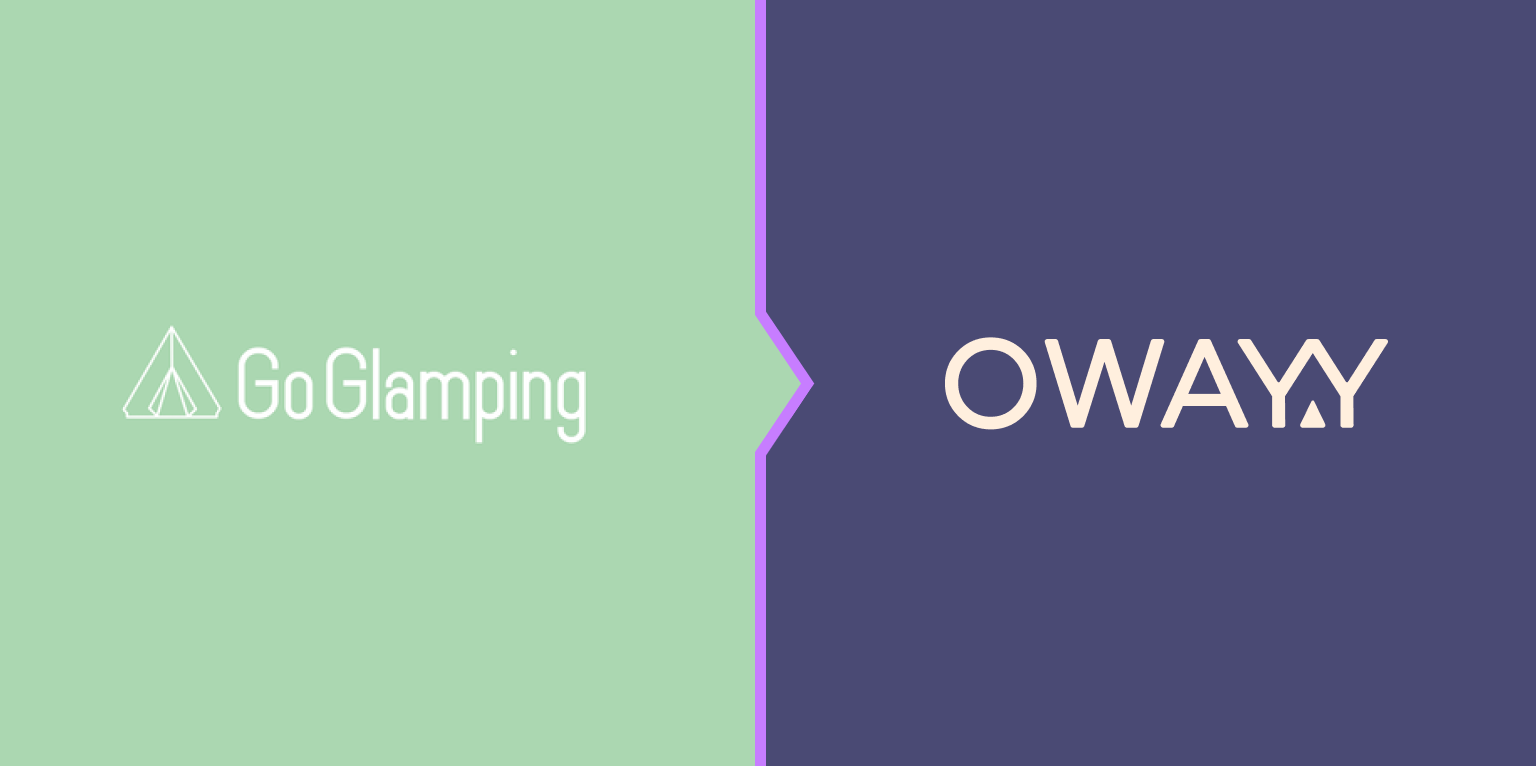 While sticking to the values that have brought us forward, we are changing our name from GoGlamping to Owayy, which means that our logo and visual identity will be undergoing a make-over. So what is Owayy? Owayy is a feeling. A feeling of forgetting about your daily routines and experiencing something new - to get Owayy.
Our ambition is to change from a conceptually defined company name to one that can tap into the feelings that our guests will experience when they visit our hosts.
But why exactly are we changing our name?
We continuously take steps towards upgrading our platform - this is one of them.
The unique, convenient, and comfortable locations have remained the centerpiece of our platform since the beginning of our journey, and nothing is going to change in that regard.
What does it mean for our host and guests?
Our change to Owayy is an upgrade. For our guests, we will now have an even larger selection of experiences without compromising our 3 core principles: uniqueness, convenience, and comfort. On top of that, our platform has been upgraded to a nicer, faster, and even more intuitive version. For our hosts, our new platform will feature many new functionalities along with providing you with a greater level of control. This includes an upgrade of the hosting site functionality, more automatic flows, as well as an increased degree of user-friendliness. Altogether, this will make the platform much easier and way faster.
How can you follow the change?
During the next couple of weeks, we will continuously keep you updated on new and exciting upgrades for our change to Owayy. We hope that you will keep yourself posted not only about our upcoming flow of information but also our new and inspiring content.
Love, the team at Owayy