Post
Glamping tent | What is a glamping tent?
Published May 12, 2022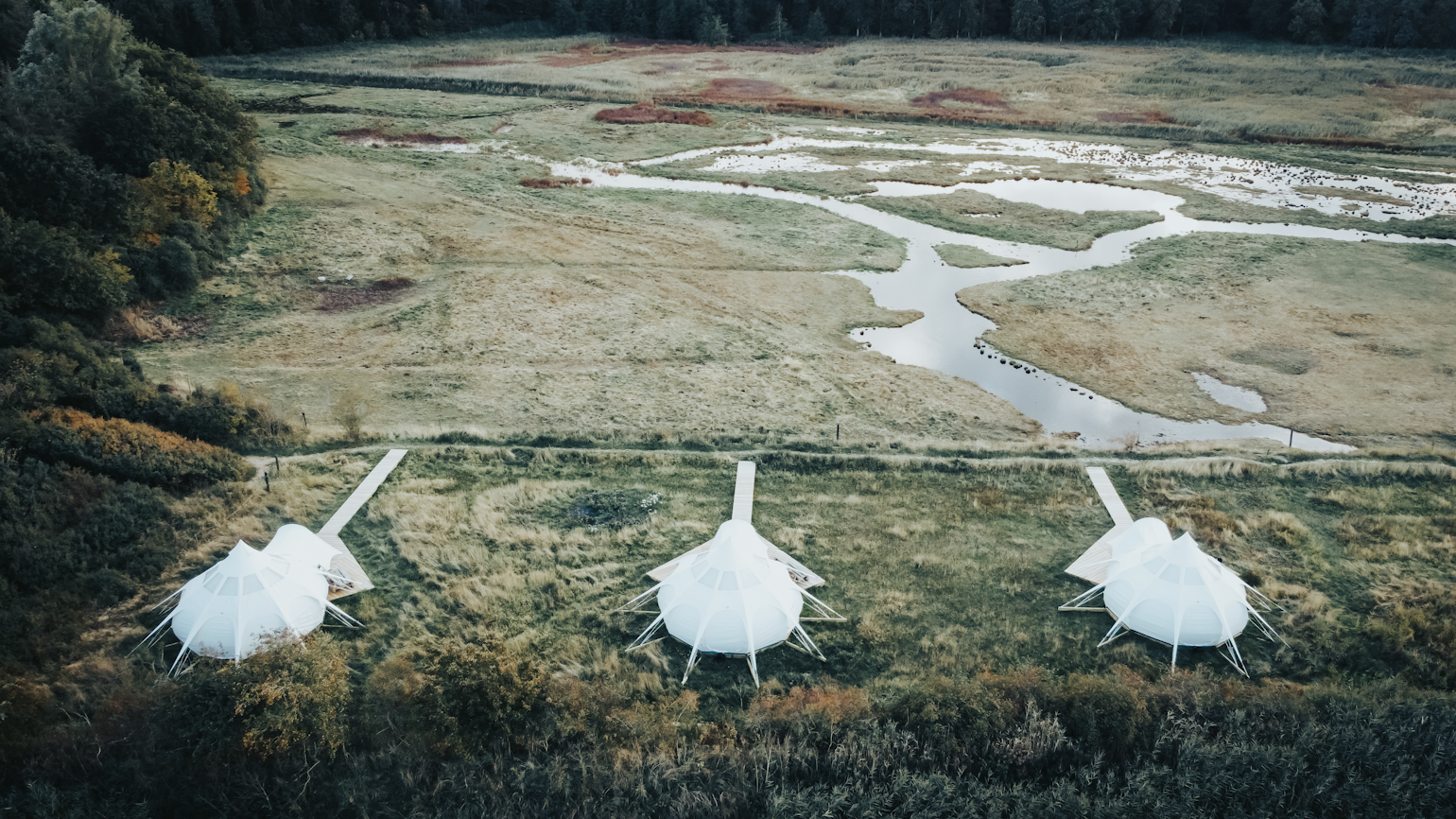 Everyone knows what a tent is. In most cases, it can be set up quickly, taken down quickly and carried easily on your travels. In recent years, glamping has become incredibly popular, and this type of camping takes place in a completely different type of tent, but what is a glamping tent? We will try to tell you all about it in this blog post.
What is glamping?
Glamping is a new holiday trend that combines camping with glamour. It's a new form of camping where luxury and relaxation are paramount. It is particularly popular with those who want to get out into nature but don't want to compromise on comfort. In fact, you'll often find glamping tents that have everything you'd find in a hotel room, but with the added benefit of sleeping out in the fresh air. 
Glamping is perfect for a Getowayy where you can focus on yourself and forget about the hustle and bustle of everyday life.
What is a glamping tent?
A common feature of glamping tents is that they are defined by their spaciousness and luxury. You don't have to crawl to get out, you have room for a real bed and usually for more furniture, so it's reminiscent of the hotel experience. Glamping tents are usually made of high-quality cotton canvas that is waterproof and provides a good indoor climate.
Nordisk, one of the major manufacturers of glamping tents, describes how a cotton glamping tent ensures a good indoor climate, even if it is hot, because cotton is a breathable material. Furthermore, a glamping tent can be floored and some Lotus Belle tents have a window in the top to look at the sky.
Lotus Belle
Lotus Belle is one of the largest manufacturers of glamping tents. They have a large selection of glamping tents that are ideal for your Getowayy.
At Lotus Belle they have four different models: 
The hybrid model 
A Deluxe model
A Hybrid Deluxe model
Stargazers, which are all Hybrid Deluxe models with windows in the ceiling. 
Lotus Belle's tents are available in sizes from 12 m2 and 28 m2
The largest Lotus Belle tents can accommodate up to 8 glamping guests and 12 camping guests. 
The Lotus Belle tents are a popular tent with Owayy hosts. You can see them in use at various Owayy locations below.
Source: Lotus Bell.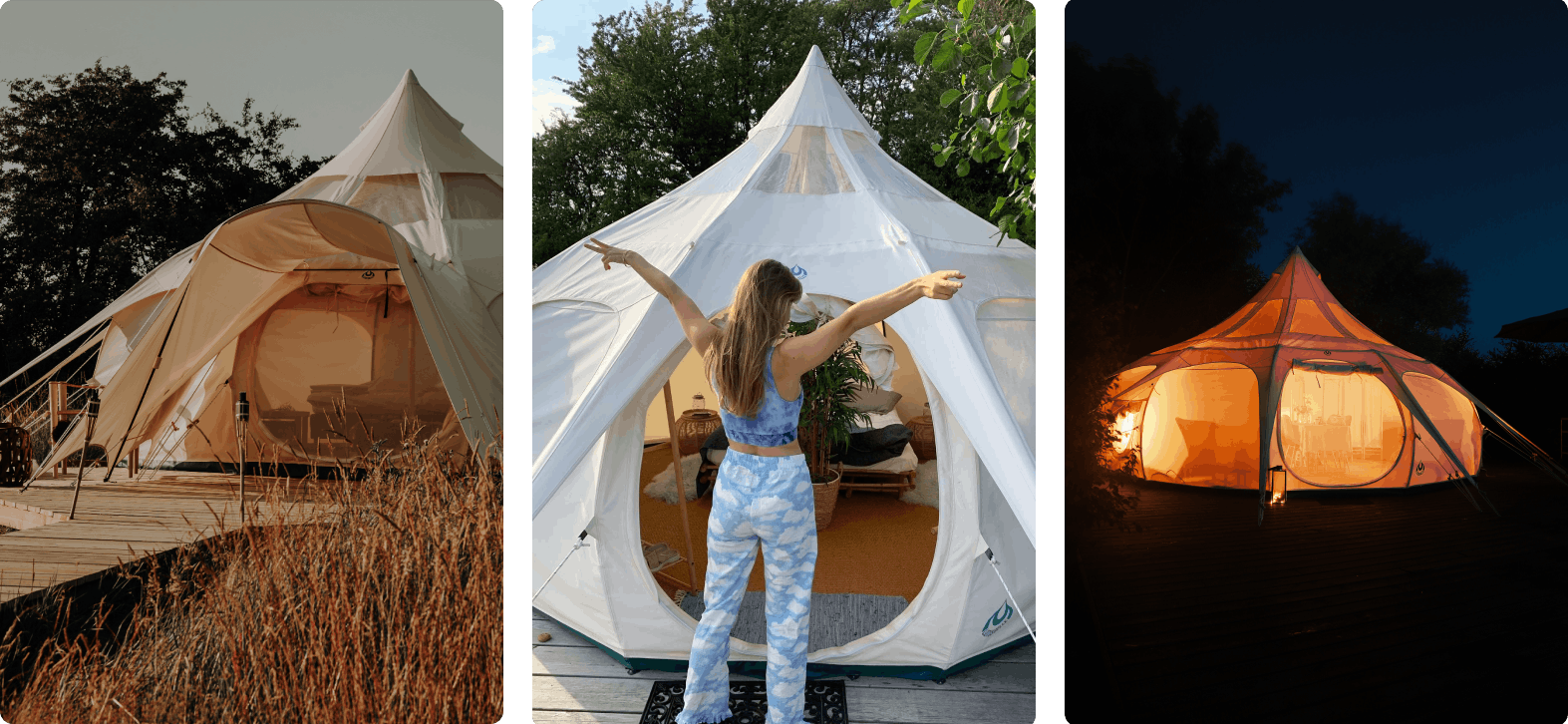 Nordisk
Nordisk is another one of the biggest manufacturers of glamping tents. Nordisk is a Danish company that was founded in 1901 under the name Nordisk Fjer, but changed its brand name to Nordisk in 1991. Nordisk's glamping tents range from 4.5 m2 to 40 m2 and can accommodate up to 20 people. At Nordisk they have the models:
Asgard
Alfheim
Vimur 
Ydun
Utgard 
Vanaheim
Nordic is also a glamping tent many hosts use at Owayy. You can see them below at some of our hosts. 
Source: Nordisk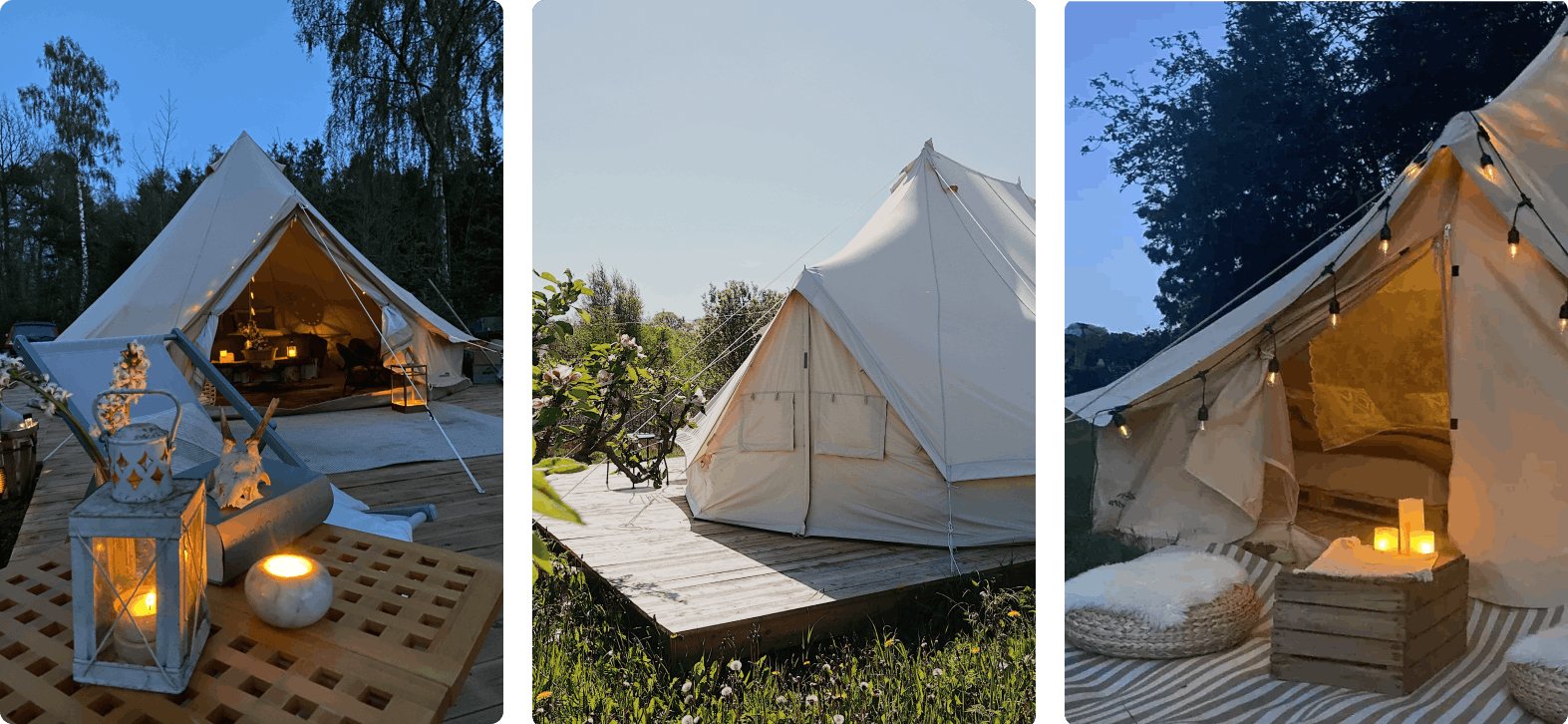 Want to try glamping?
If you're dreaming of going on a Getowayy and experiencing a glamping tent, then you've come to the perfect place. At Owayy, we have plenty of options for you to experience glamping in Denmark. A Getowayy is a great way to get out into nature, where you can more easily relax and forget about your busy everyday life.
If you want to experience an overnight stay in a glamping tent, you can find glamping experiences throughout Denmark on our website.