Post
Travel guide: Discover the Danish food culture
Published May 23, 2022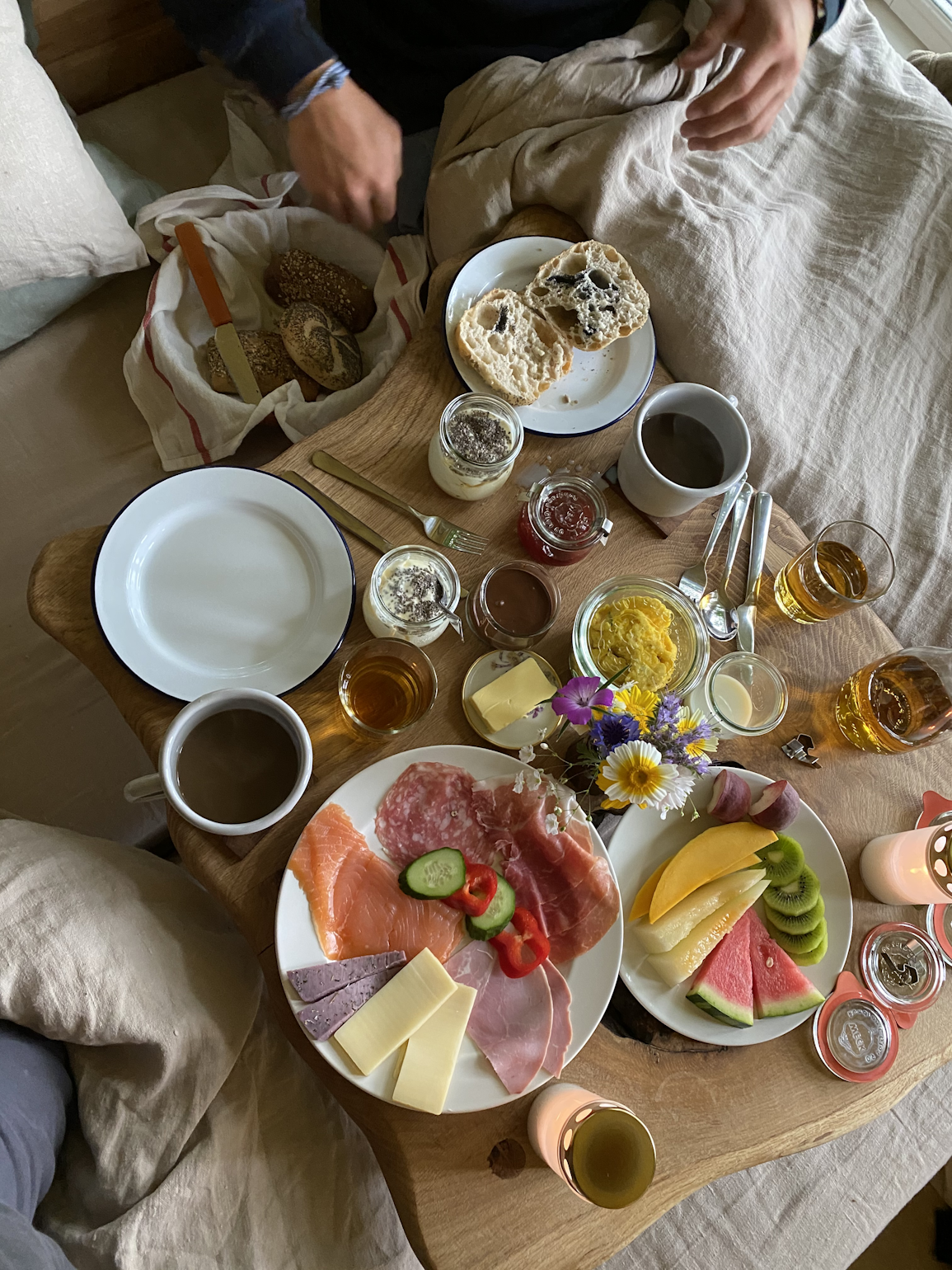 Danish food culture is rich in tasty dishes. But what is Danish food culture, what is typical Danish food and where in the country can you experience it with your own eyes (and taste buds)?
Contents of the page:
What is classic Danish food?
Smoked herring
Smørrebrød
Rødgrød with cream
Copenhagen - A Mecca for Michelin Restaurants
What is classic Danish food?
Classic Danish food is characterized, among other things, by rye bread. The brown, fibrous bread is a rare delicacy out in the big world, where in Denmark it is a staple in most homes. For this very reason, an example of a classic Danish dish would be smørrebrød.
Other good examples of typical Danish food are meatballs, smoked herring, roast pork with parsley sauce and tartlets. For dessert, the - perhaps - most classic dish is red porridge with cream. Many foreigners have probably also heard of this dish before, as we Danes find it nice to get foreigners to pronounce the dessert's name - which usually results in a good tongue twister!
Here we introduce you to the most popular Danish dishes and give you suggestions for restaurants where you can try the dish. You'll also get a suggestion for a place to stay with Owayy near the restaurant!
Smoked herring 
Smoked herring is a well-known dish in Danish cuisine. In fact, the dish can be traced all the way back to the 1600s, when the export of smoked herring from Bornholm is described in history books. 
Bornholm is also known for producing some of the country's - and perhaps the world's - best smoked herring. 
If you want to try a delicious smoked herring, we highly recommend looking towards Bornholm!
Try smoked herring on Bornholm
There are a number of smokehouses on Bornholm that are worth checking out for anyone interested in smoked herring. However, we can mention Nordbornholms Røgeri as a must-visit. 
There are currently 5 Owayy accommodation options on Bornholm:
The Pearl of North Bornholm
The Sunshine Cottage on North Bornholm
Rø Jordbrug Engteltet (1)
Rø Jordbrug Engteltet (2)
Krummeled - Shelter by the forest
Smørrebrød
Smørrebrød is truly a Danish invention. It is therefore not surprising that the dish is on the list. 
Smørrebrød first appeared at the end of the 19th century, when Copenhagen first experimented with the high-fat version of ordinary rye bread sandwiches. It was done to add something extra to the meal on the occasion of major celebrations. 
According to Gastronomisk Leksikon (1998), smørrebrød was also one of the first Danish dishes to become known outside Denmark. 
Try smørrebrød in Odense
However, there are countless Danish restaurants - or dedicated smørrebrød shops - serving the tasty delicacy. 
One of the better versions of the Danish "open sandwich", however, comes from Restaurant HOS in Odense.
There are currently one Owayy accommodations near Restaurant HOS:
Red porridge with cream
Creamed porridge is made mainly from strawberries, sugar and milk. Some trivial ingredients are seen with today's glasses, but it was actually only around 1900 that the dessert gained popularity in Danish kitchens. That's because the ingredients used to be so expensive that no ordinary person could afford to eat it. 
As industrialisation brought more money into people's pockets, it became possible for the common man to taste the glorious Danish dessert. 
Today, you can taste red porridge with cream in most restaurants with a classic Danish menu. However, it will typically be seasonal, as the dessert is typically associated with the Danish summer. 
Luckily, we've found a suggestion for a restaurant where dessert is on the menu regardless of the season.
Try red porridge with cream in Grenaa
Get your teeth into the classic Danish dessert red porridge with cream at Restaurant MundGodt in Grenaa.
There are currently four Owayy accommodation options near Restaurant MundGodt:
Copenhagen - A mecca for Michelin restaurants
In 2021, the Copenhagen food scene blew the world away when two restaurants - Noma and Geranium - were awarded 3 Michelin stars. One of the highest achievements in gastronomy. Noma was also named the world's best restaurant - it doesn't get any wilder than that.
In other words, Copenhagen is a mecca for Michelin restaurants, and arguably the world's best culinary capital. 
If you haven't yet experienced the Copenhagen food scene, we urge you to get started. 
If you need a place to stay in Copenhagen, we've found two great suggestions for stays with Owayy.
Book a stay in Copenhagen
If you want to experience Copenhagen's food culture and visit a Michelin restaurant, book an overnight stay in the heart of the Danish capital through Owayy. 
There are currently 2 Owayy accommodation options in Copenhagen: