Post
The best places to SUP in Denmark | Owayy
Published May 6, 2022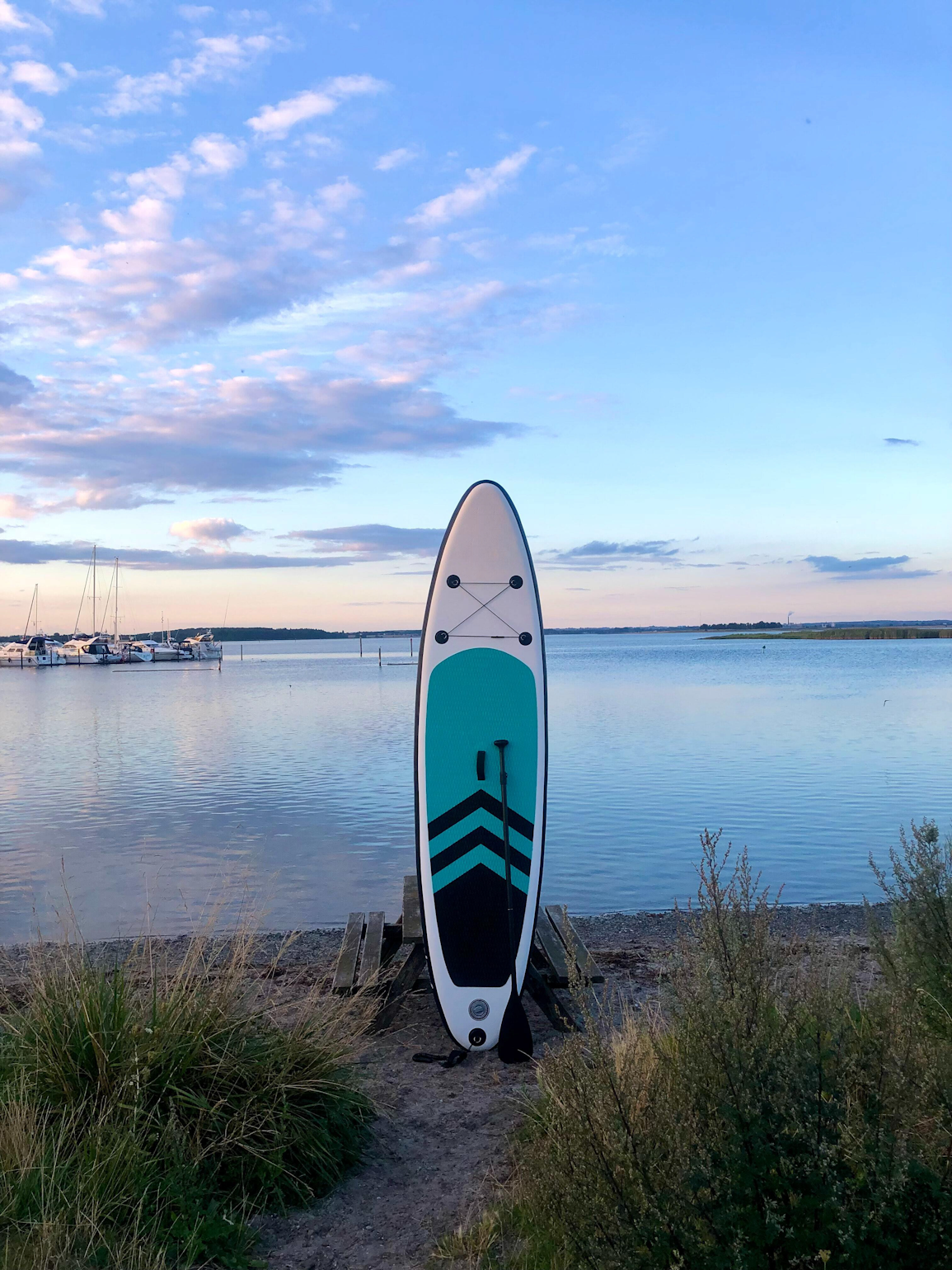 SUP has become incredibly popular in the last few years, and in Denmark we have great opportunities to experience beautiful nature while being active on a stand-up-paddleboard.
In this blog post, we will try to pass on the tips for the best places to SUP in Denmark from Nina Brandt Jacobsen, who has more than 19 years of experience in tourism and sustainability. Nina is also an expert in SUP and teaches SUP at the water sports company Nicus Nature.
Firstly, it's important to remember safety, so here are 10 tips:
ALWAYS use a leash
Remember your life jacket. It's a legal requirement
Carry your phone in a waterproof case
As a rule, do not go alone on the water
Tell others where you are paddling and when you expect to be back
Get an introductory course at a DSRF club or surf school
"If in doubt, don't paddle out" - use common sense and know your limits
Wear the correct clothing for the season and wind and weather conditions
Always check wind and weather conditions before going out. Don't go out in free winds if you are a beginner or slightly experienced. 
Use the paddle to signal if you are in distress 
Source: Dansk Surf & Rafting Forbund
Where are the best places to SUP?
To answer this question in the best possible way, we've worked with Nina Brandt Jacobsen, who has a huge amount of expertise when it comes to SUP, to come up with three recommended places for you to try SUP.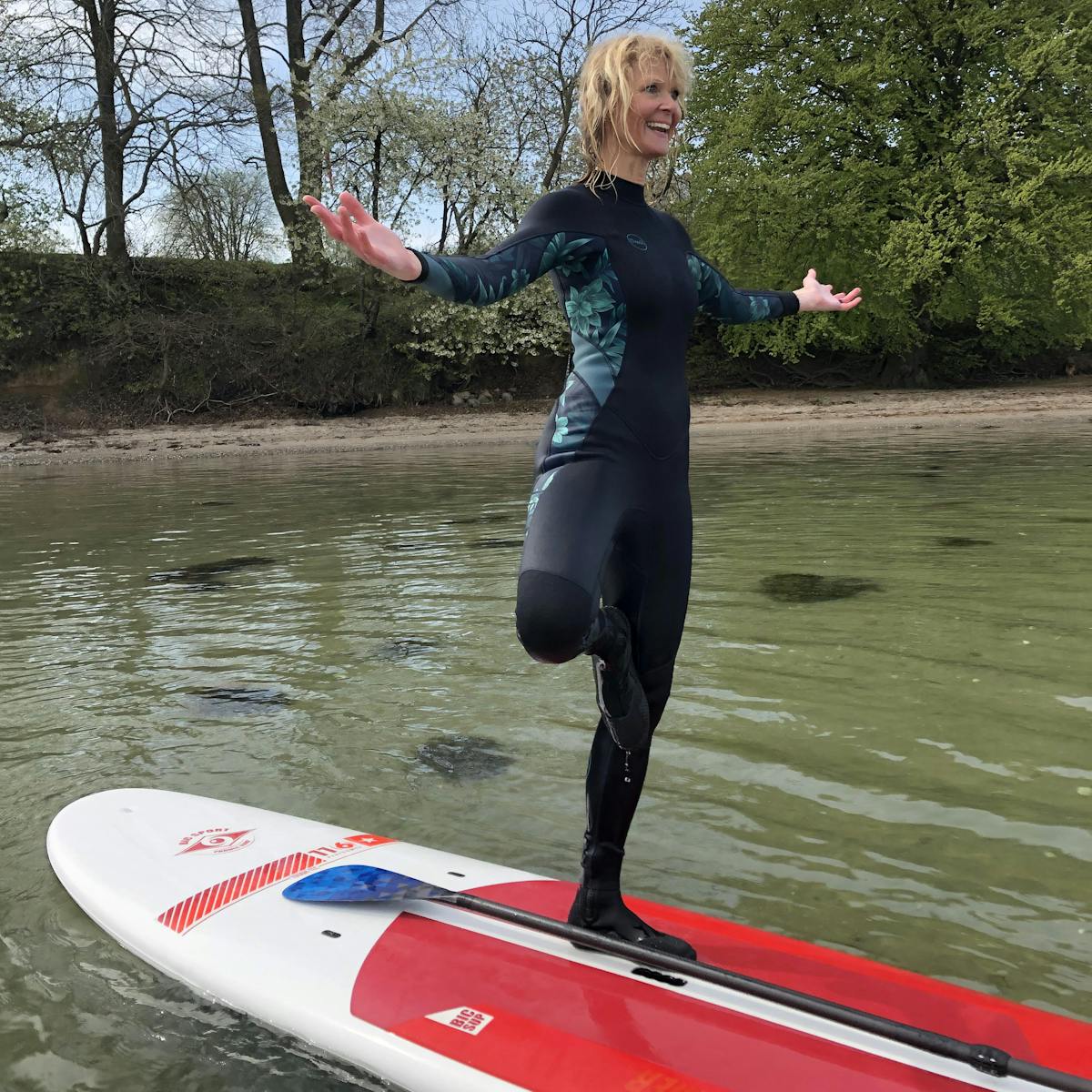 Photo: Nina Brandt Jacobsen
1.   The Archipelago of South Funen
The first and biggest recommendation from Nina Brandt Jacobsen is the South Funen Archipelago:
"I would definitely recommend the South Funen Archipelago. Lindelse Nor at Langeland or at Tåsinge, where you can SUP along the coast and over to Svendborg Harbour and have a soda or beer at Kammerateriet - where you can drop your SUP board and sit at the beach bar with a view over Svendborg Sound. Here you might be lucky to see both dolphins and seals."
On Funen and the Islands, it's a good idea to visit some of the many unique accommodation options you'll find here.
2.   Djursland in Jutland
There are of course many places in Denmark where you can have a great SUP experience. In Jutland, Djursland - more precisely Begstrup Vig - is particularly recommended:
"I would highly recommend Djursland and especially Mols - here Begstrup Vig is a great experience for SUP, especially in the inner part, with the shallow water! It's great to both walk in from the parking lot at Strands - the large cottage area - and then row in towards the innermost part of the cove. Or walk in from Kongsgårde."
3.   Fejø, South Sea
The third and last one that Nina recommends is Fejø:
"It's also beautiful down by Fejø; whether you want to go all the way around the island or just take the side where there is some shelter. It's a great place to stop and eat and enjoy the island's culinary treasure trove."
Good advice for stand-up paddleboard
If you haven't tried stand-up paddleboarding before, here's some advice from Nina Brandt Jacobsen on how to get started. 
"My best advice is to take a short intro course at your local club, association or watersports company so that you have the basic skills and safety knowledge in place. Next, I'd recommend renting boards so you can try out a few different types and models before deciding to buy. That approach is much better than running out and buying a cheap inflatable board, which rarely provides the best experience."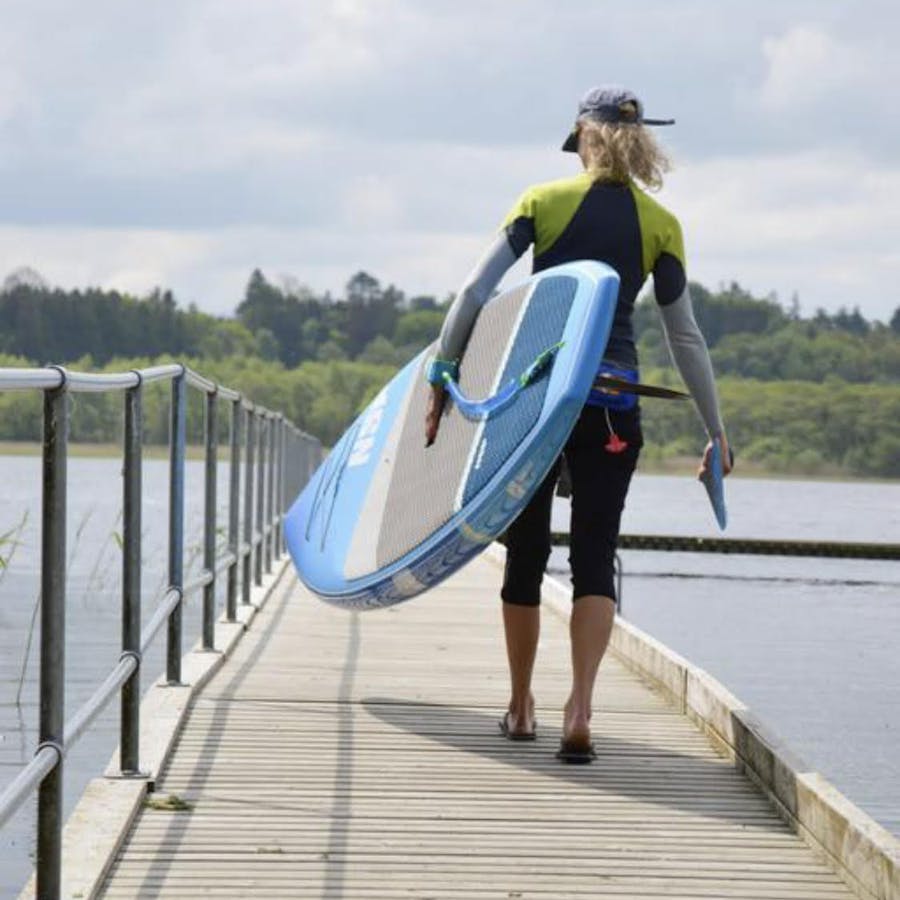 Photo: Nina Brandt Jacobsen
Why is it so popular?
Still not convinced how great it is to stand on SUP?
We also asked Nina to explain why it's so popular and why you should try it:
"SUP is a great and accessible way to experience the water and the coast, especially if you know the basic skills and a bit about the weather and wind. It can be used for trips - short and long - and for play or yoga, for fishing and for balance exercises. It requires little maintenance and always provides great experiences on the water."
Doesn't that sound absolutely magical? We certainly think so. We hope this blog has been inspiring.
If you're dreaming of going on a Getowayy, you can find all our unique accommodation options here.