Post
Meet the host: Morten Helbo | Naturlig på Korsgaarden
Published May 13, 2022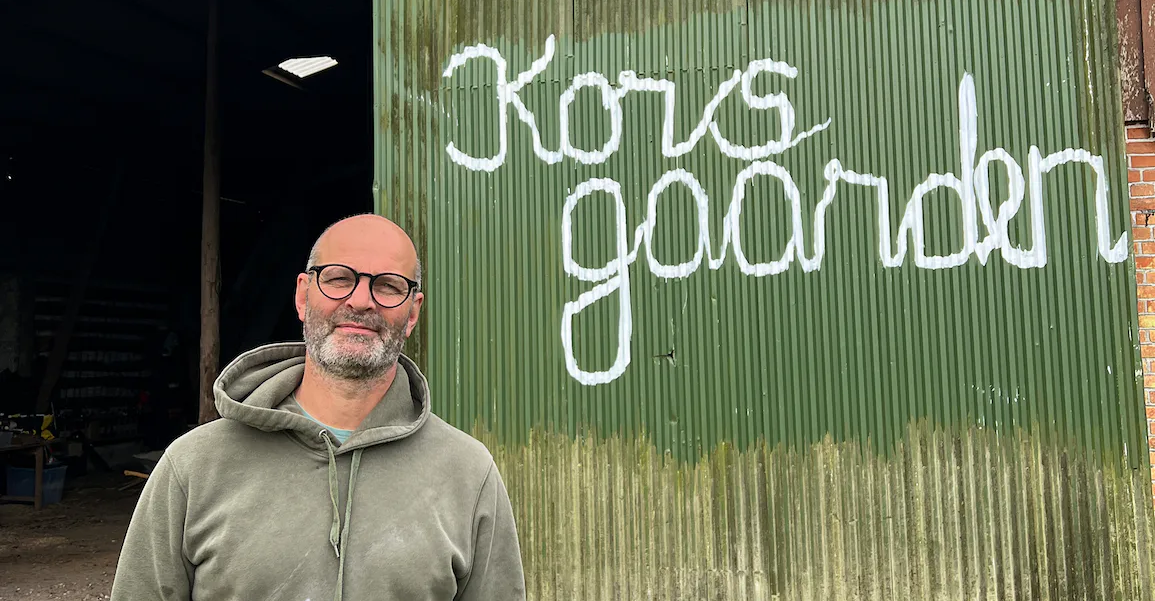 Morten Helbo is the man behind the fantastic Naturlig på Korsgaarden, where he has created the ideal setting to escape the stresses of everyday life and relax in the beautiful nature at Store Musse.
"Well, I have chosen a different life, where I dream of people coming to me and having some good experiences in nature."
The second life that Morten Helbo has created is the life he chose when he created Naturlig på Korsgaarden. It means a lot to Morten Helbo to be a good host. That's what being a host is all about.
"I think a very, very important quality as a host is to be hospitable and accommodate guests and their preferences."
As a host, it is important to make an effort to provide the best possible experience for guests. At Korsgaarden they use only local ingredients, they make their own berry coulis, and whatever else goes with breakfast. Morten believes it's worth the extra effort to make sure guests have a luxurious, yet primitive experience.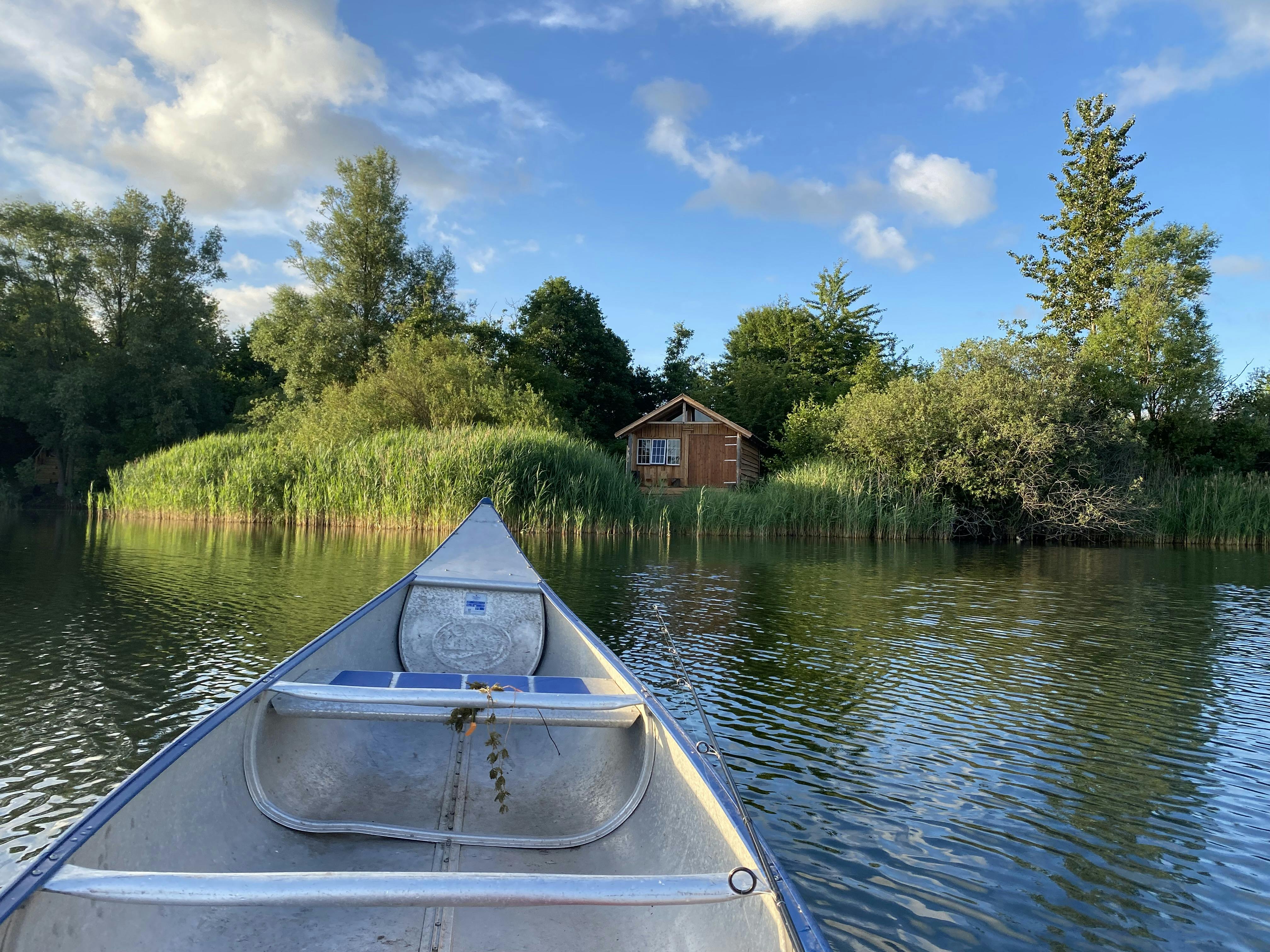 Picture from Naturlig på Korsgaard - Fiskeørnen
However, it is not only the host who has to provide at Korsgaarden. Here, they have the philosophy that everyone should know their role and the vision, and then they help each other achieve the common goal.
"It shouldn't be a hassle to cook the food - we'll make sure of that, but I'm really interested in those who come thriving, but the premise of it is that they have to make an effort to thrive."
A stay at Korsgaarden is not like a stay anywhere else.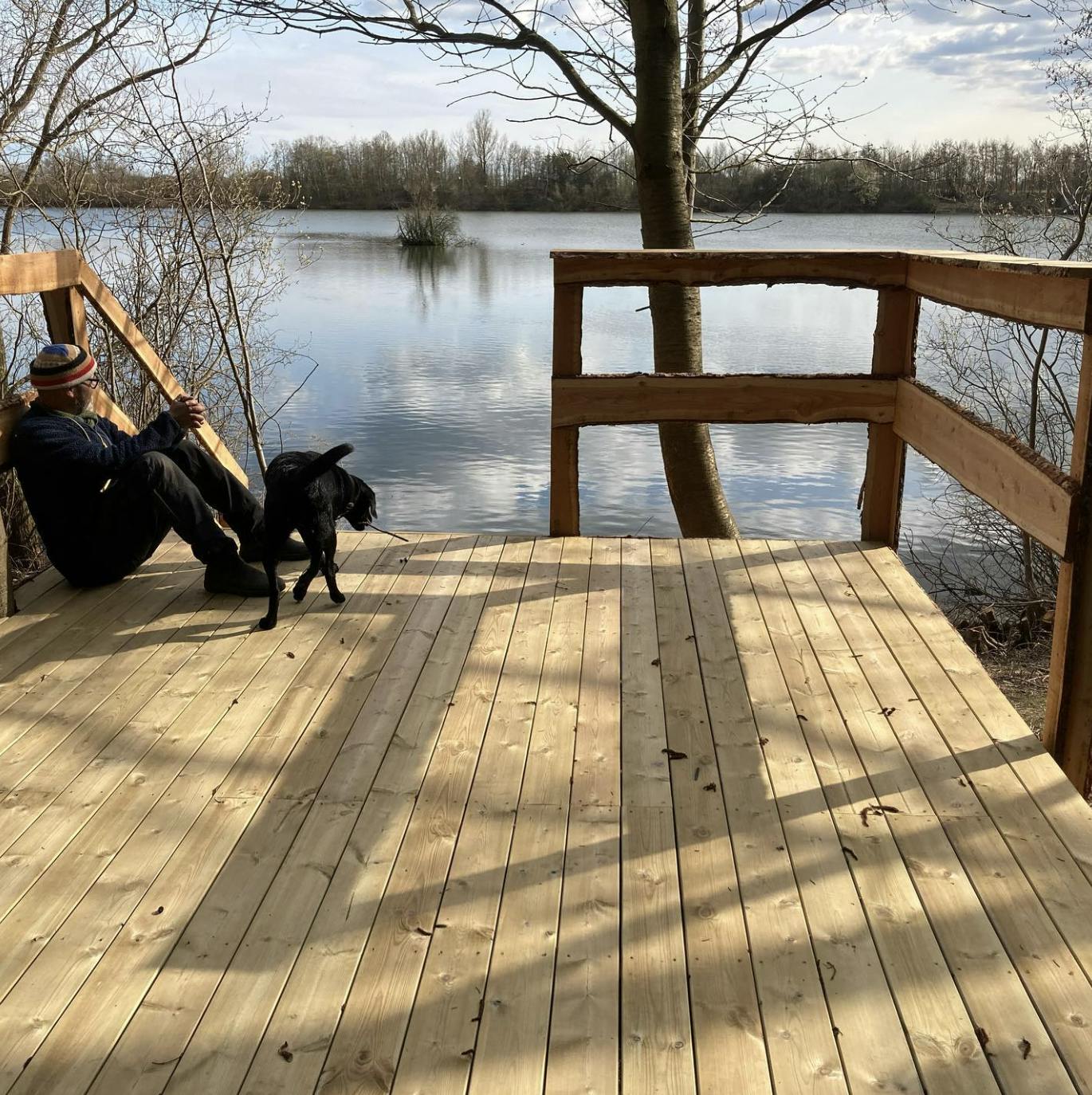 Morten Helbo with his faithful partner Billie.
The plans for Naturlig på Korsgaarden are big. The facilities will continue to be upgraded, and more will be added all the time so that guests get as much out of the experience as possible. Right now there are 12 tents and a shelter, but Morten is already dreaming of up to 27 accommodations, something he already has the permit for. However, as already mentioned, you should in no way expect worse conditions because there will be more units - quite the contrary.
''My vision is to make it easy and cool to be on the move. It should be the case that you lie next to each other afterwards and say 'Wow, we had a great time together.''
Korsgaarden is a great place to put your feet up and enjoy the beautiful surroundings. Here you can relax and unwind from the stresses of everyday life. If you're thinking of a longer trip, Morten has some suggestions:
"There are hiking trails, bike tours, Ålholm Castle in the amazing town of Nysted, we have beer tasting and tapas, you can catch a pike in my lake with the help of a fishing guide and then you should take a sauna and jump in the lake."
These are some of the many things you can experience when you visit Naturlig på Korsgaarden.
If a stay with Morten as your host sounds like fun, you can see all the places at Naturlig på Korsgaarden here.