Post
Hiking in Norway: Here you can experience Norwegian forest and mountain hiking
Published June 1, 2022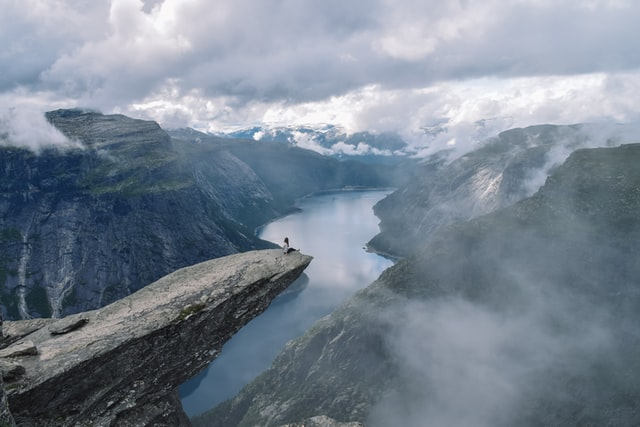 Norway is known for its beautiful mountains and Norwegians are known for hiking in the woods and mountains. This is no coincidence! Norway has some amazing trips to offer, whether you want a short walk with the kids, or a full day out in the Norwegian countryside. In this blog we've rounded up some of Norway's most beautiful hikes and perfect places to stay while you are on the trip.
Have you seen beautiful pictures of Norwegian nature and have you thought about wanting to go there - but just didn't know where to go in Norway? We got you!
Imagine coming in after a lovely mountain hike, sitting down and completely relaxing. Make the trip special and spend the whole day close to nature - completely free from everyday stress and tasks. You'll also avoid long drives back and forth to the hiking areas, so you can focus on the hikes instead. That's why we've put together an overview of accommodation options for each mountain hike.
Hiking with children or beginners on the Norwegian mountains
Want to take the kids on a hike? Or maybe you are a beginner in the mountains and want an easier walk? There are many great options for smaller hikes that everyone can join in on.
Formokampen
The Formokamp is an easy two-hour walk from the entrance to Rondane National Park. The tour starts at Høvringen or Putten where parking is available. Parts of the hike also have paving. 
It is a nice walk that offers wonderful views. From the top you can see four national parks: Jotunheimen, Galdhøpiggen with Glittertind in the southwest. To the north you get a view of Dovrefjell with the snow cap and to the east you see the Rondane massif. 
The tour also gives you an insight into Norwegian cultural monuments, as there are several old facilities for mass reindeer hunting.
Facts about the tour 
Parking available 
Time: approx. 2 hours 
Altitude: 1407 moh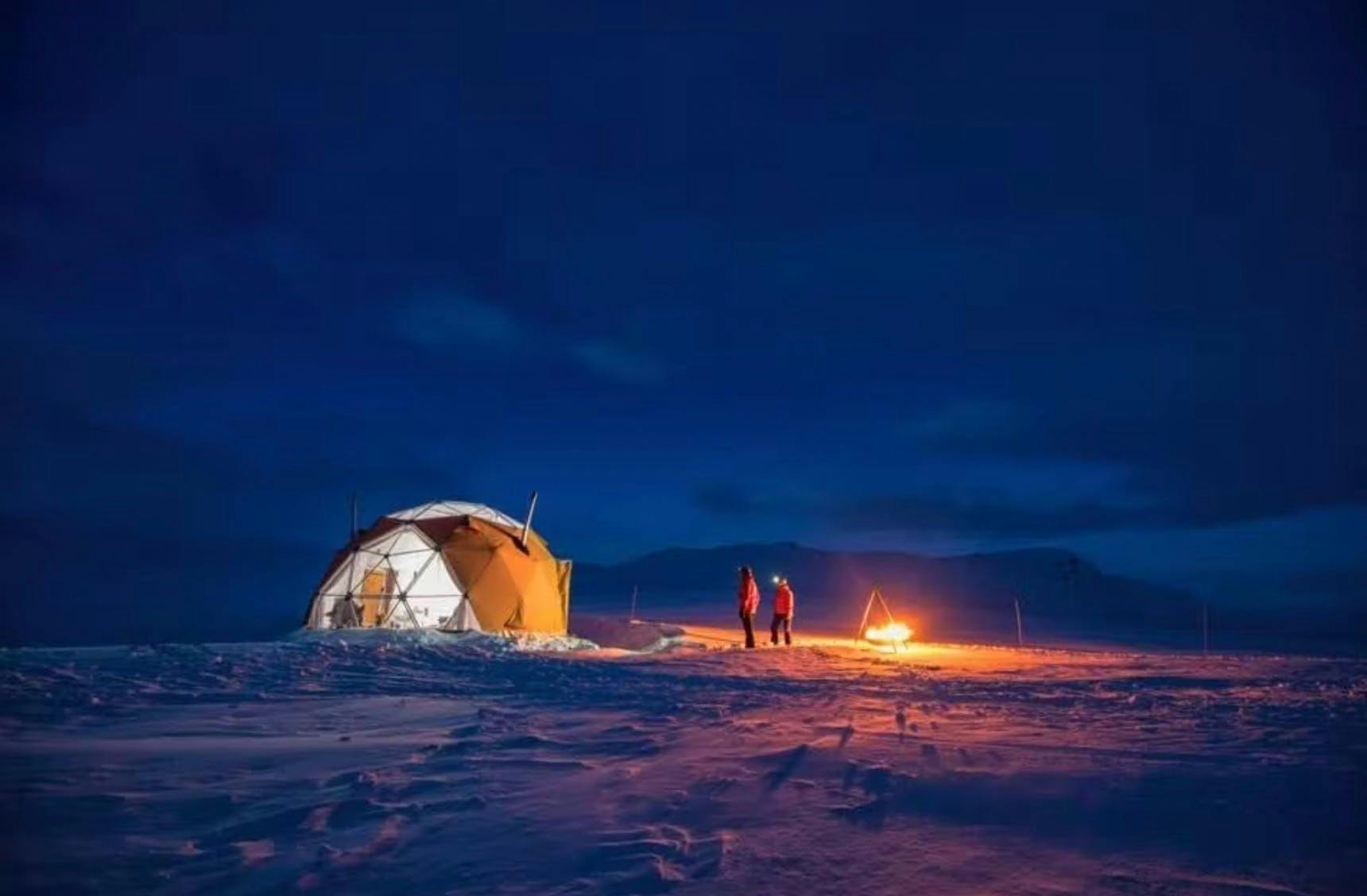 Accommodation - Arctic Dome Rondane 
At Høvringen, one of the starting points for the mountain top tour, you will find Arctic Dome Rondane. These are three beautiful glamping domes - and there are alternatives for both couples and larger domes for families if you're bringing children on the trip. Here you can get close to nature, while also getting warm after a long day in the mountains and warming up in front of the wood stove - a perfect end to a good hike. 
The Maridalen Alps 
The Maridalen Alps is a great hike that can easily be taken from Oslo city centre, as there are several public transport options to the hiking area. The walk is of medium difficulty but can easily be done with children. The hike offers a fantastic forest walk in Nordmarka and further up to the top of Mellomkollen. At the top you will get a beautiful view over Oslo.  
Facts about the tour 
Bus available from Oslo to starting point 
Time: 2.5 - 3.5 hours 
Tour length: 12.3 km
Altitude: 500 moh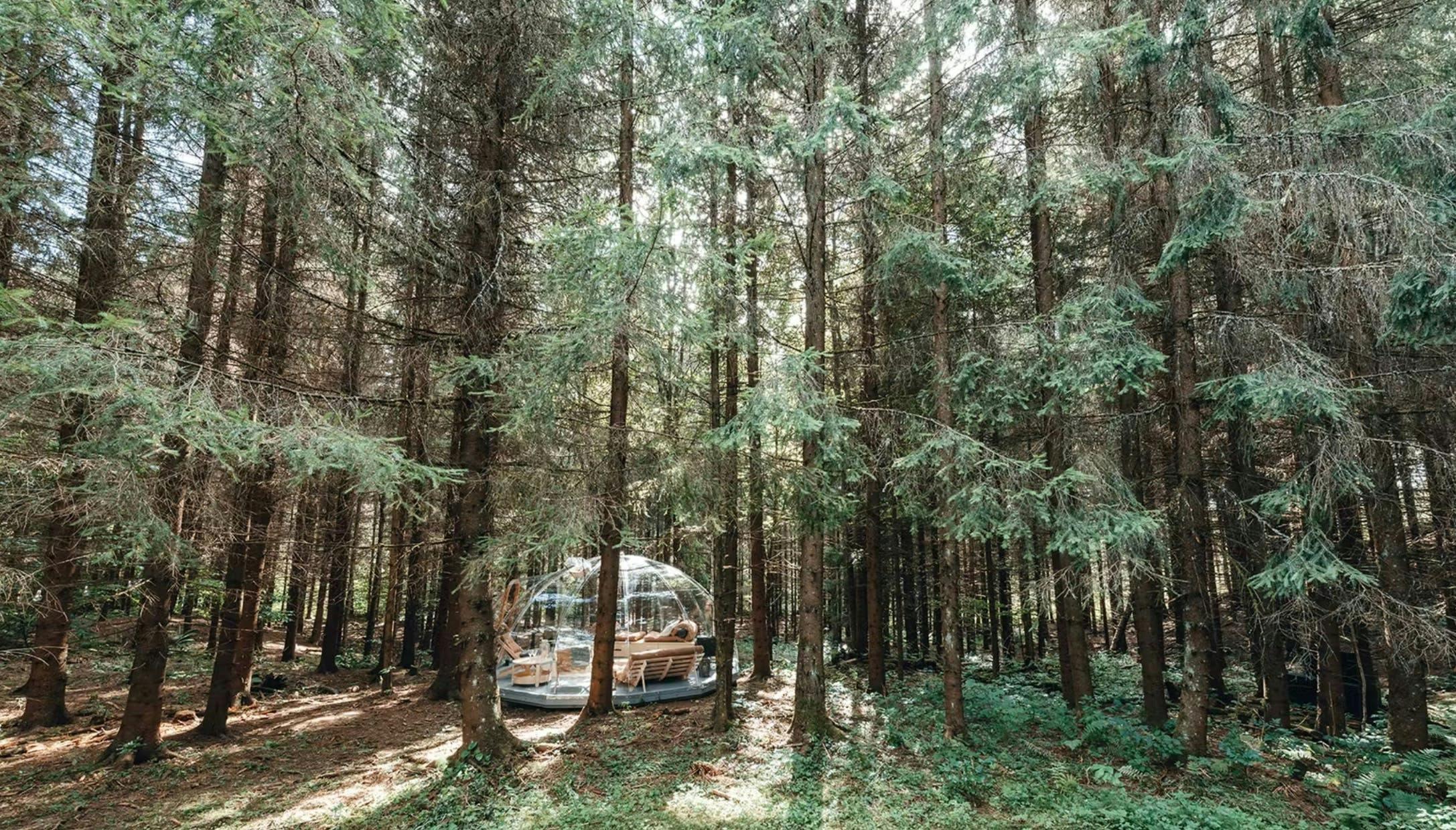 Accommodation - Igloo in the forest 
The hiking area is just outside Oslo and can be made into a day trip, or you can book a glamping igloo and make the trip a cosy overnight trip that doesn't require much travelling. At Trollskogen in Lier, you can spend the night in an igloo in the forest. Here you can also take a refreshing dip in the river after your trip and spend both night and day in nature.
For those who have hiked before 
Here are some great hiking options for the slightly more experienced hiker or in general those looking for a longer hike. 
Preikestolen 
Located in Rogaland, Preikestolen is a well-known attraction for Norwegians and tourists alike and is definitely something to experience. At the top you are greeted by a unique view of the stone shelf 602 metres above the beautiful Lysefjord. Preikestolen has been described as one of the world's most spectacular viewpoints by both CNNGo and Lonely Planet.
Facts about the tour
Parking (extra charge)
Public transport options 
Toilet 
Time needed: 4-5 hours 
Length: 7.6 km 
Altitude: 604 moh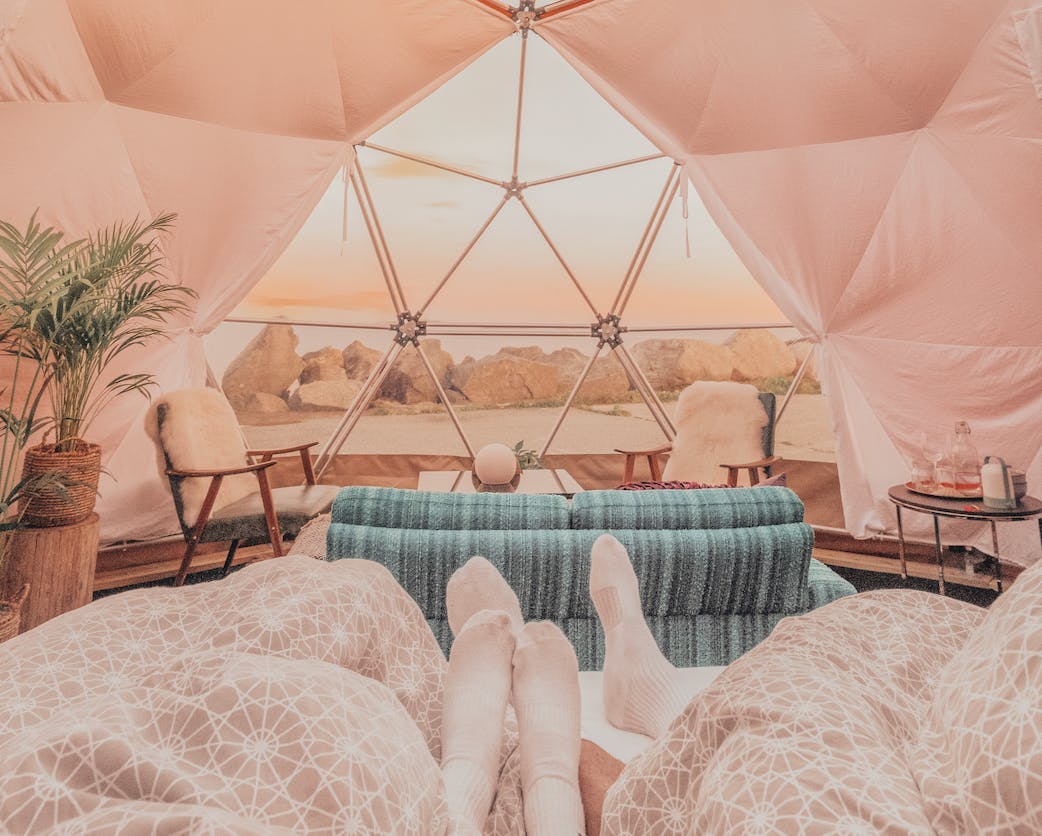 Accommodation at the Preikestolen 
If you're taking the trip to Pulpit as part of your Norwegian holiday in the West Country, Raw Ocean Lodge could be the perfect accommodation option. A drive away from Preikestolen is a beautiful glamping dome by the sea, and you can safely fall asleep to the roar of the waves after a long and enjoyable hike. 
Hell's Sheep
Hell's Nest is a sight most people only see from the bottom up - which is a great sight in itself - but the spectacular views of Lofoten's beaches and turquoise sea from the top are something you won't want to miss. The tour can be combined with a short walk to Bunesstranda towards the Atlantic. This way you can plan a truly idyllic day with hiking in focus. 
Facts about the tour
Time: 1-2 hours 
Length: 7 km 
Altitude: 602 moh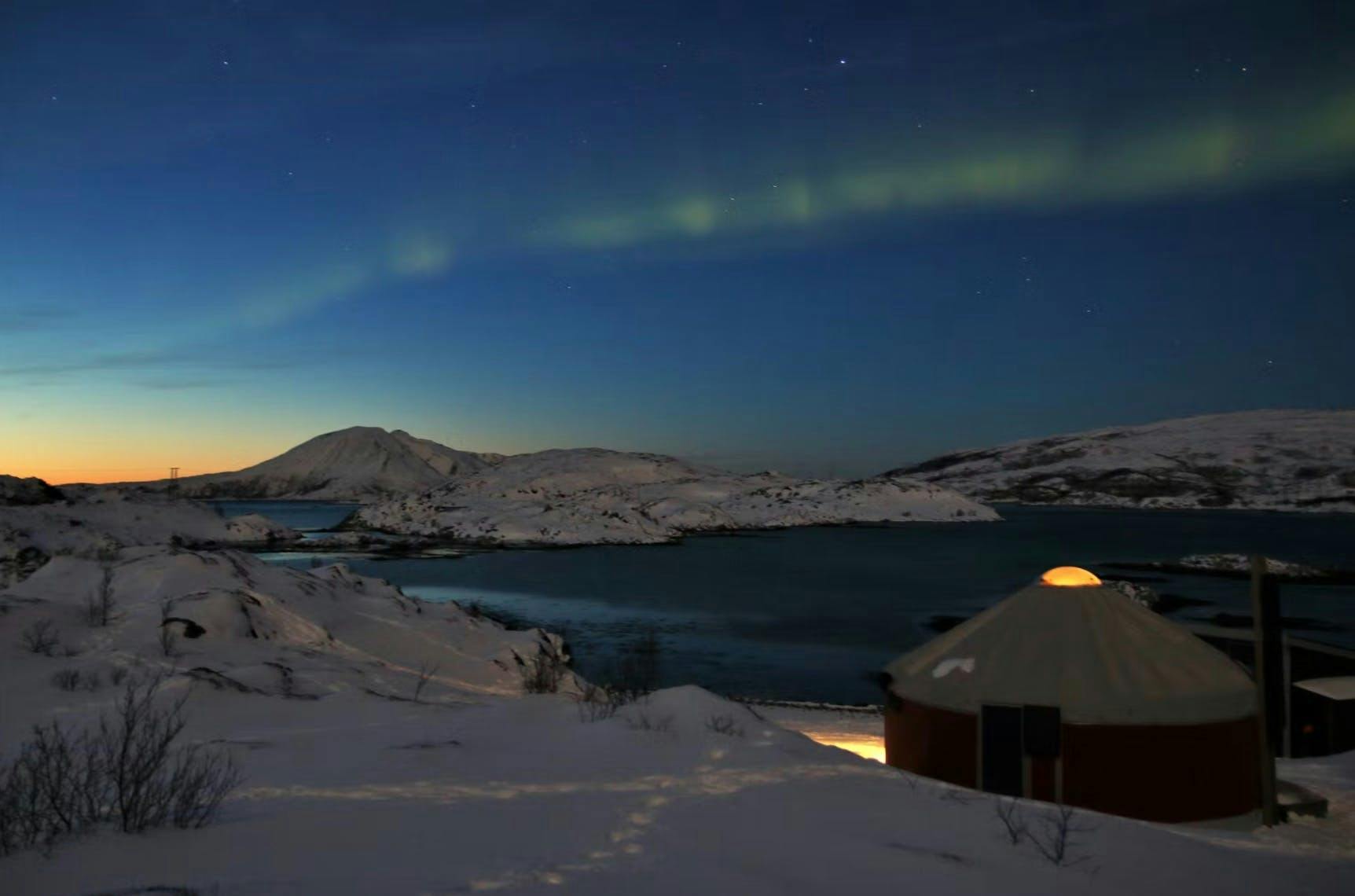 Accommodation - Hiking in Northern Norway
If you are on holiday in Northern Norway, and can and/or have visited Helvetestinden, Lofoten and Tromsø, at least one night at Elements Arctic Camp in Rebbenes is recommended, where you can experience Arctic nature up close. Here you have fantastic hiking terrain right on your doorstep. 
Book Elements Arctic Camp for your trip here.
For the hiking experts 
Here are the trips for those who like a little more challenge and are really comfortable up in the mountains.
Trolltunga
Trolltunga is a spectacular sight with a mountain ridge that stretches 1108 metres above sea level and 700 metres above the beautiful Ringedalsvatnet. The tour itself starts in Skjeggedal and takes you up between the mountains. Between 1 October and 31 May, you must take the tour with a tour guide. Between 1 June and 30 September a tour guide is still recommended, but experienced hikers can do the tour themselves. It is a long and demanding hike, but with a great reward at the top in the form of spectacular views. 
Facts about the hike
Tour guides between 1 October and 31 May 
Altitude: 1 108 moh. 
Time required: 7-10 hours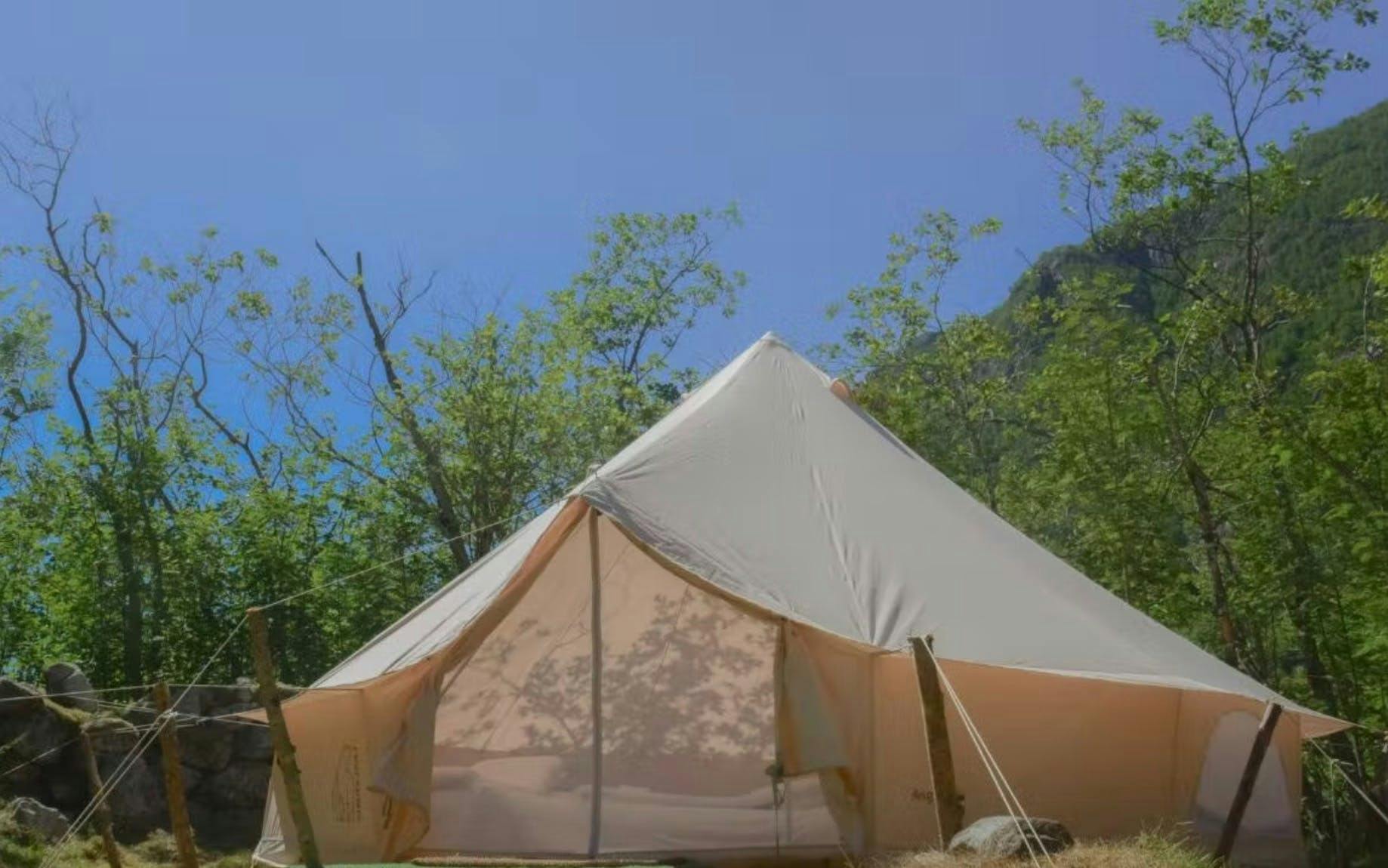 Accommodation at Trolltunga
The hike up to Trolltunga is a longer day hike, so it's nice to be able to come to a cabin and relax after a long walk. At Hardanger Basecamp you can relax in your own glamping lavvo after the long hike, so the nature experience doesn't end even when you've come down from the mountain top, but continues throughout the night. 
Book a private lavvo at Hardanger Base Camp here.
Galdhøpiggen 
Last on the list is Galdhøpiggen - Norway's highest mountain. It's a hike at the top of the mountain that every Norwegian who loves hiking has taken. So of course you should take that as a huge recommendation and see for yourself. It's a demanding hike with stunning views of Jotunheimen from the top. The easiest route starts from Juvasshytta and takes 6-7 hours round trip. Another popular starting point is Spiterstulen in Lom and the trip takes 7-9 hours. It is also possible to bring children with hiking experience on the trip. 
Facts about Galdhøpiggen 
Norway's highest mountain 
Altitude: 2468 moh. 
Time needed: 6-9 hours 
Tour length: 13 km
Tour guide available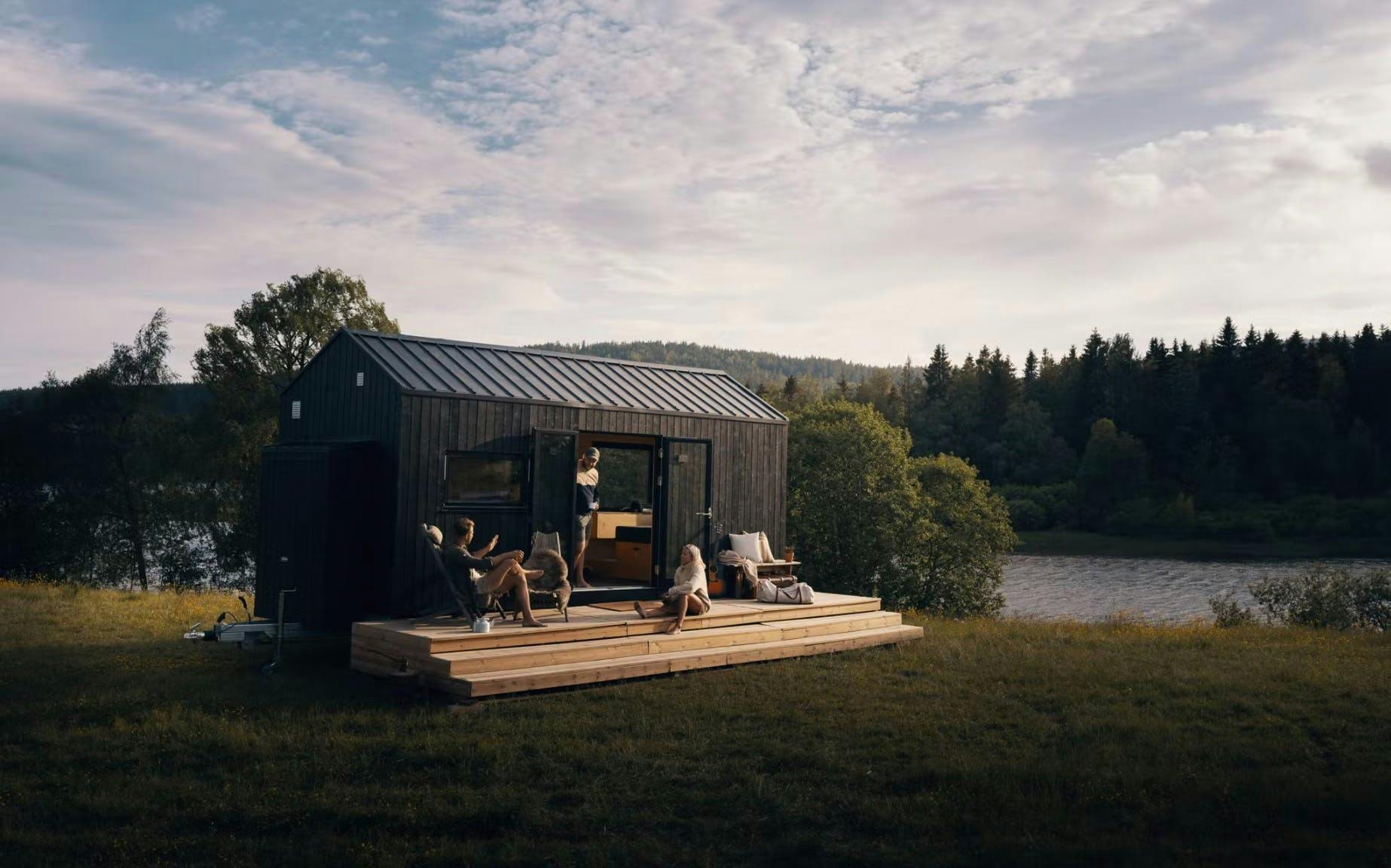 Overnight at Galdhøpiggen 
Eco Camp Rondane Micro Cabin is located at Galdhøpiggen. It is a small cosy glamping cabin, perfect for relaxing after a long walk. The cabin is located by Rondane National Park and is suitable for four people. Breakfast and dinner are provided for hungry hikers, as well as the option to purchase dinner in a larger glamping dome - a well-deserved end to a long walk.
Book Eco Camp Rondane Micro Cabin here.
Below you can see a map of all the mountain hikes: