Post
Giving back to the earth
Published October 26, 2021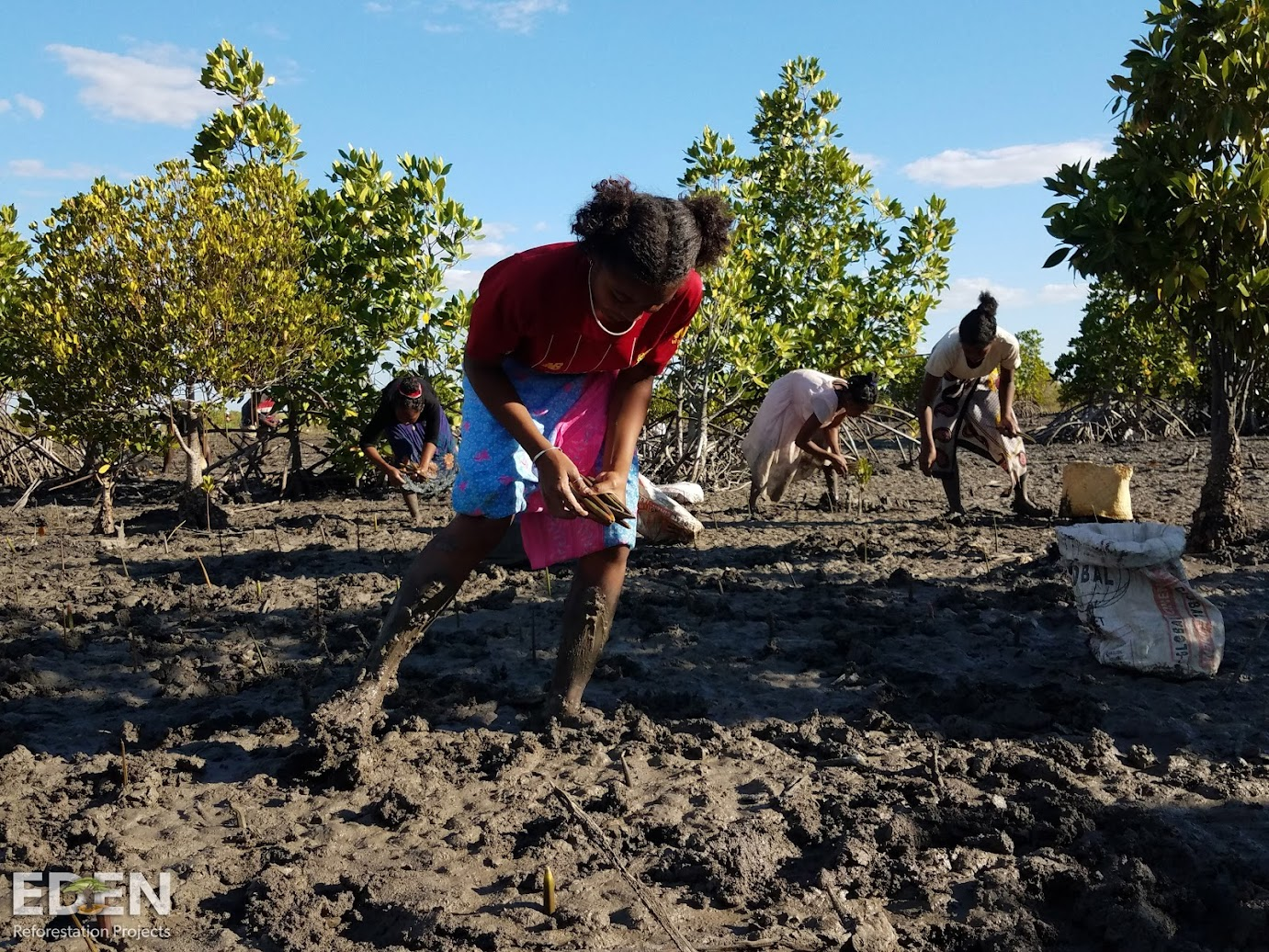 To compensate for our environmental footprint, we have teamed up with Climaider - a company that supports local communities.
What is Climaider?
Climaider is a way for businesses and individuals to compensate for their CO2-footprint. The company uses a member-based model. As a member, you offset your emissions by buying carbon credits from their current climate projects. One carbon credit equals the removal of 1 ton of carbon.

At this time, Climaider is funding two projects in developing countries. The main project replaces the use of coal and firewood by burning methane gas. The other project; The Eden Reforestation project, supports local communities in Madagascar by planting trees and creating labour.
Household biogas in China: 
The project helps farmers in extreme poverty build private biogas plants. The plant is essentially an underground slurry tank, where farmers can flush their pigs' faeces into. In the tank, the faeces emits methane gas, which is connected to a gas burner in the kitchen. Instead of emitting the methane into the atmosphere as a greenhouse gas, the methane is now burned, replacing the use of coal and firewood. Afterwards the feaces can be used as fertilizer on the farmers' fields.

The purpose of the project is to combat inequality, and is aimed exclusively at the poorest of the poorest. This is done by creating jobs in the local community (approximately 7.500 jobs has been created as a result of the project),and also by removing families financial strain of buying coal or firewood and.
Read more about the project here.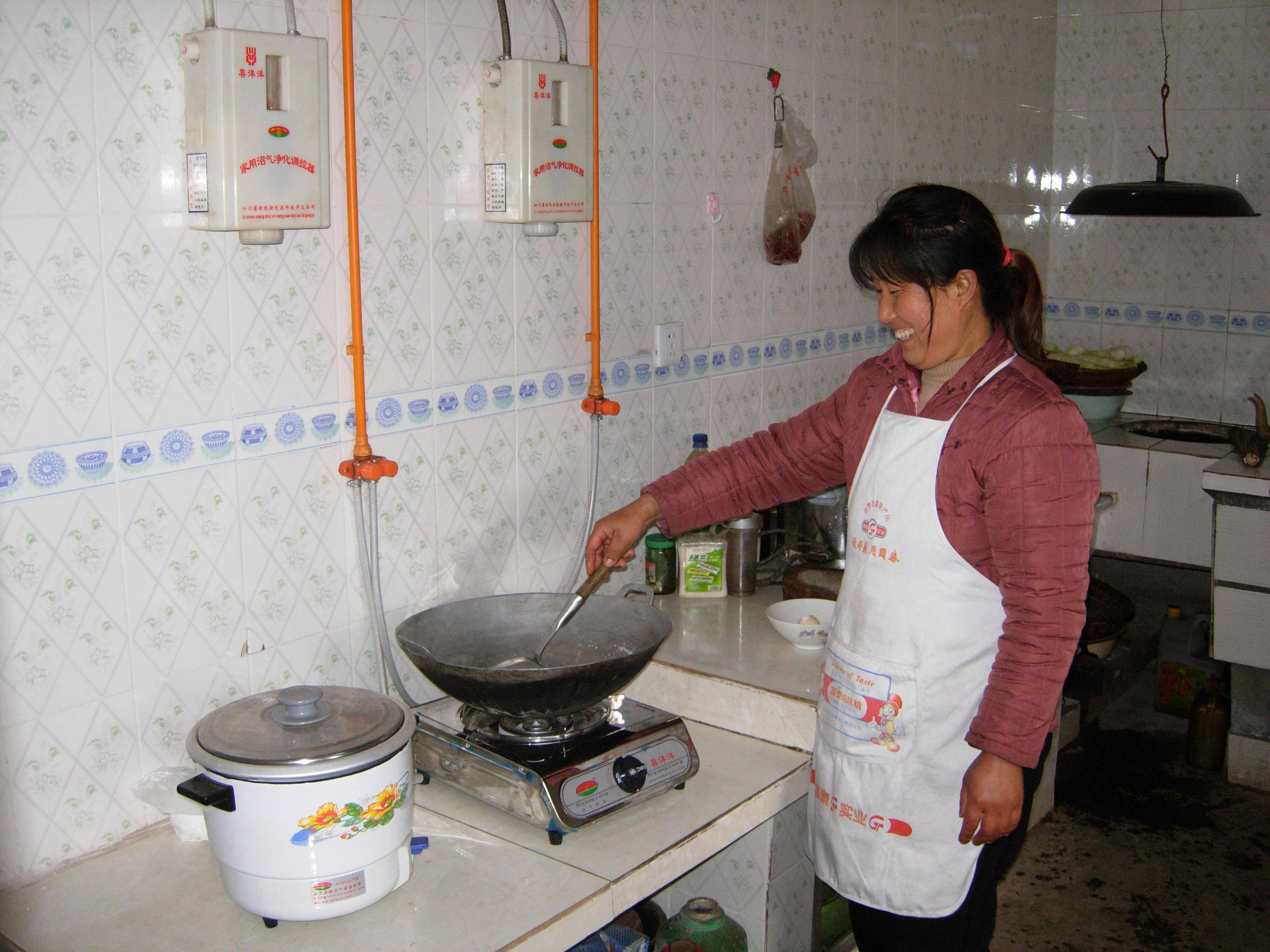 Eden Reforestation Projects:
In the recognition of the fact that deforestation and extreme poverty goes hand in hand – Eden Reforestation Projects was established. By replanting the forests on Madagascar, this project is helping the local community out of extreme poverty . In these areas of extreme poverty and unemployment, Eden offers fair paid work to replant trees. This effort provides a wealth of socio-economic benefits to the local population while restoring forests.
Animals regain their natural habitat
The soil is protected from being depleted and eroded
Coastlines and marine environment are protected by the mangrove trees – trees that grow in saltwater
CO2 levels in the world are being lowered by the newly established forest.
Combating extreme poverty by providing local people with money, food and education
Demands equality by hiring numerous women in areas where gender inequality is high
The trees are called mangrove trees. This type of tree is particularly important because of its ability to absorb a great deal of CO2. Furthermore the trees grow in salt water, and counteracts erosion of the coastlines, which simultaneously is creating habitat for a large number of animals and marine life.
The projects also establish a number of other initiatives; such as schools, a maternity clinic, and more.
Read more about the project here.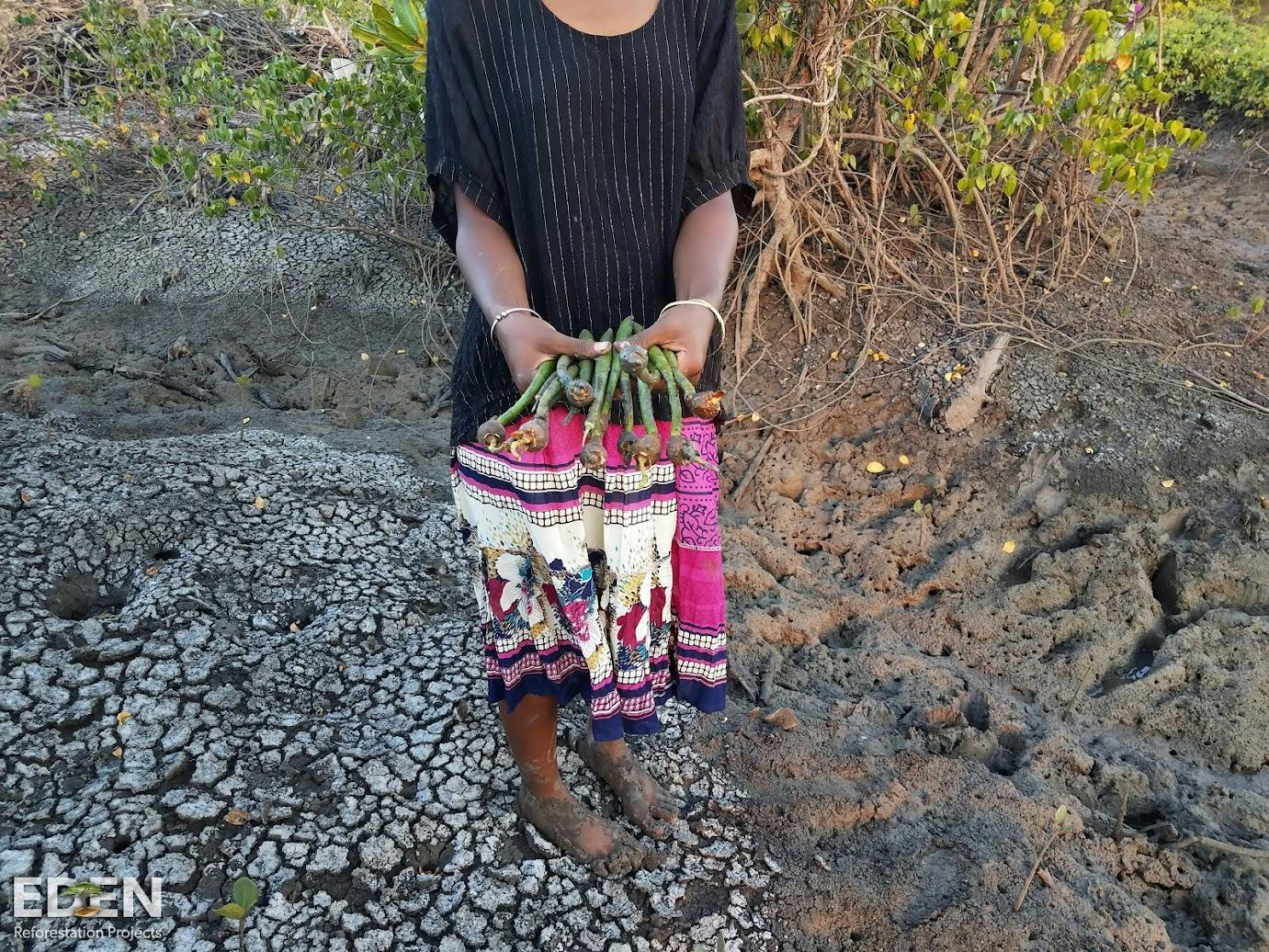 Owayys contribution
Through Climaider, Owayy has offset 167 tons of CO2 and planted 2.500 trees.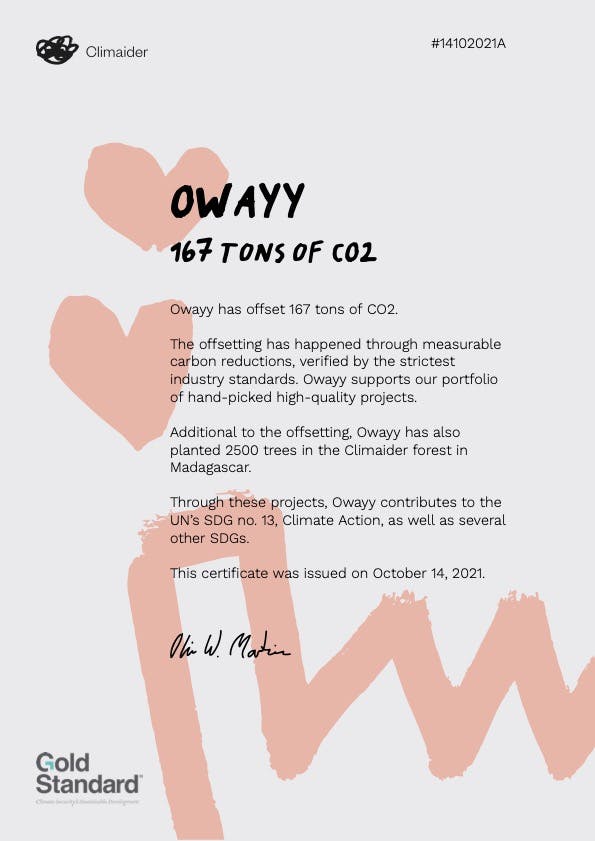 Do you wish to do the same and compensate your own emission outlet? Become a member now