Post
Experience a stay at the Danish wineries
Published May 10, 2022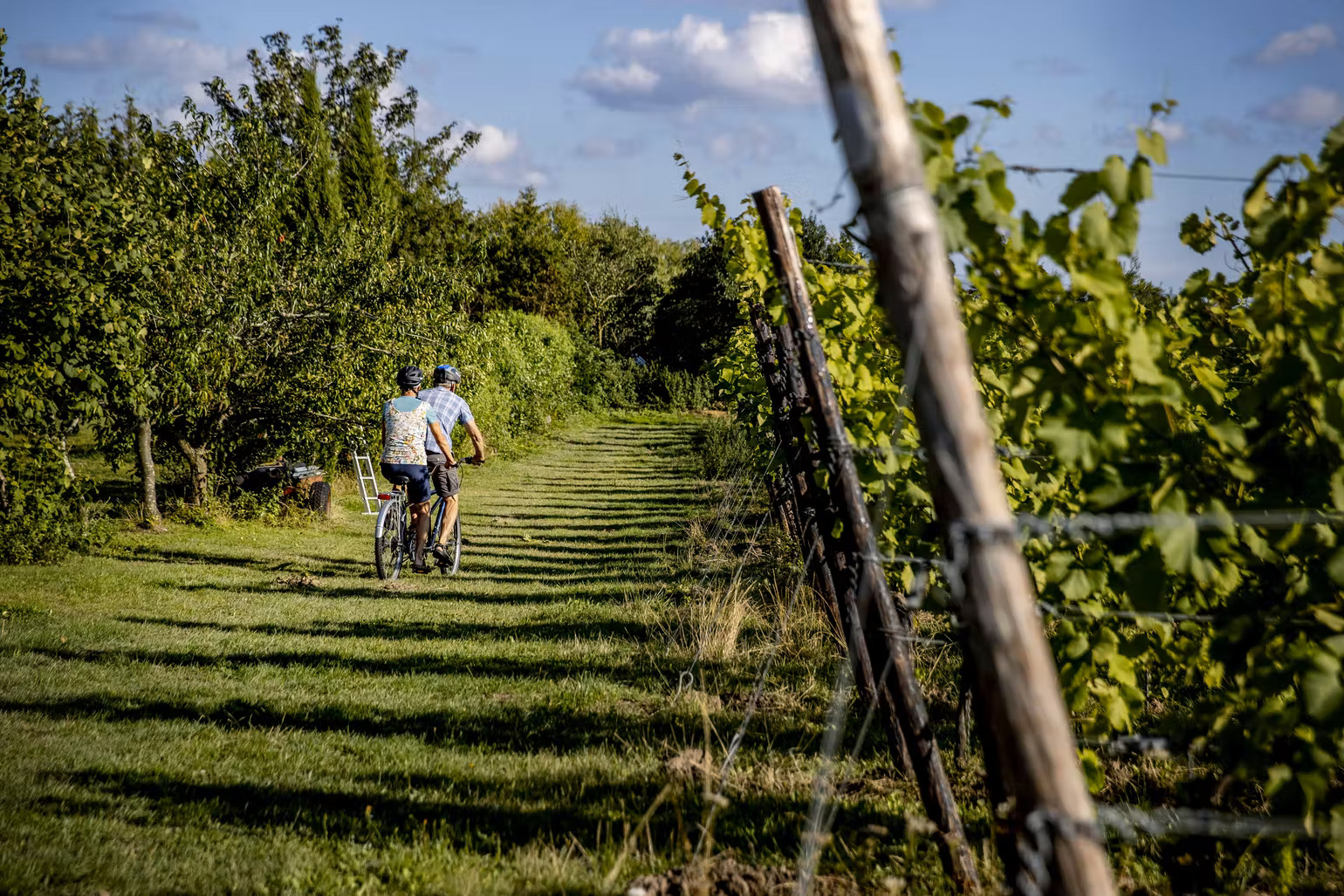 When you hear the word 'vineyard', most people immediately associate it with the sun and warmth of the south. In fact, it is a common misconception that viticulture belongs exclusively to the South of Europe. Since the year 2000, Denmark has been recognised as an official wine country by the EU, therefore, you can find a lot of Danish vineyards producing incredibly delicious wines.
The Danish vineyards are located almost all over the country, so whether you are in Jutland or in Zealand or Funen, there will probably be a vineyard closer to you than you might think.
Here at Owayy, we can only strongly recommend that you go out and experience the various Danish wineries. The wine enthusiasts produce super delicious wine, which is typically very different from what you'll find at your local wine shop.
At some wineries you can even combine your visit with an overnight stay in the middle of the vineyard, which makes for some truly amazing and unique experiences.
Unique overnight stays in the middle of idyllic Danish vineyards
On Owayy, you can find fantastic accommodation at three cosy and idyllic Danish vineyards. Located right around the flowering vines, you can find several different varieties of accommodations that can form the basis of a super cosy Getowayy, where you can enjoy the glorious drops grown with love and passion, as well as enjoy the soothing elements of nature and create amazing memories.
Cold Hand Winery
Cold Hand Winery is a true gem in Danish wine production, producing some of the world's best fruit wine, which is served in Michelin restaurants both in Denmark and abroad. The Jutland winery is located just outside Randers, from where they passionately and constantly experiment to produce the most delicate fruit wines.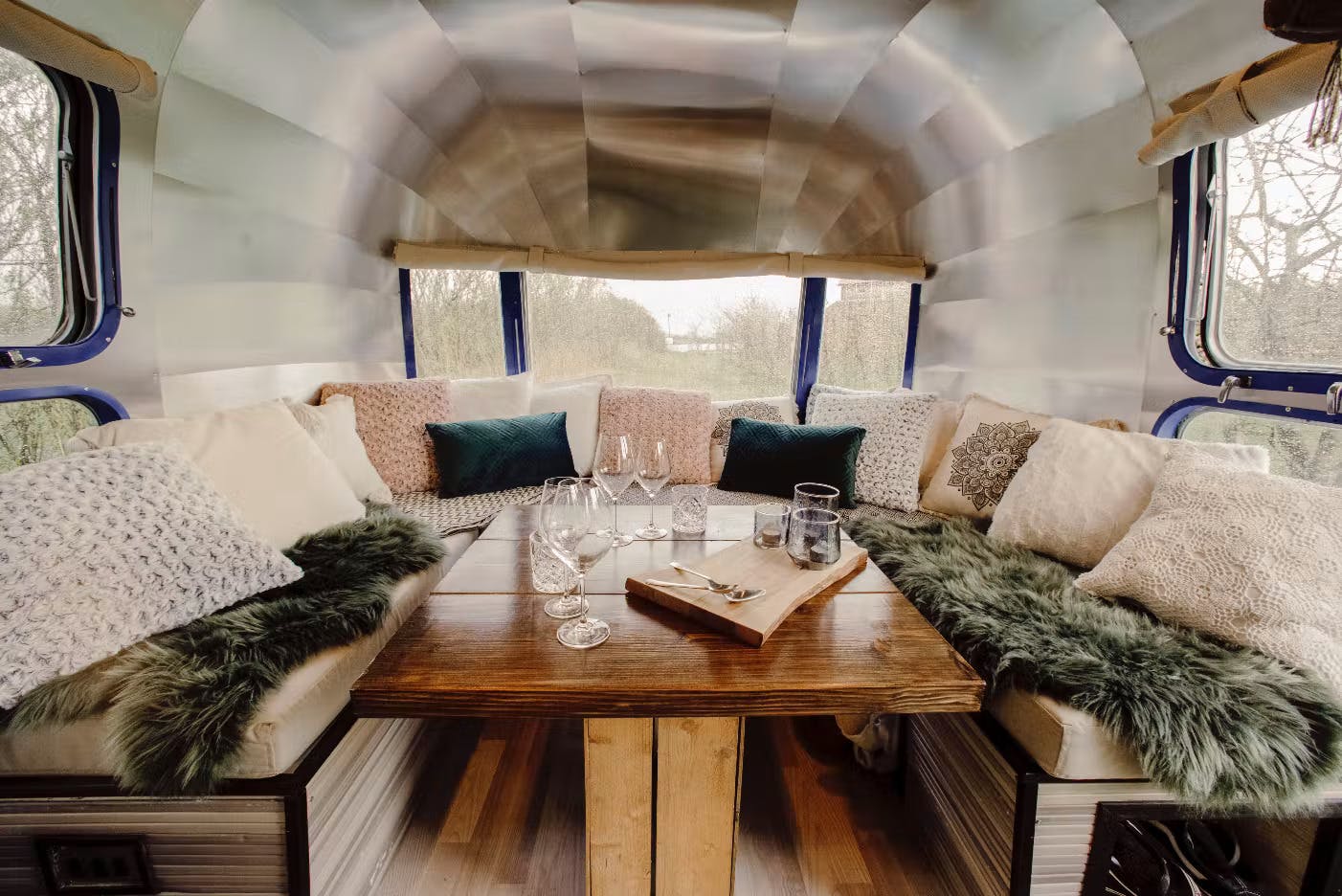 Stay in the middle of Cold Hand Winery
In addition to tasting their incredibly delicious fruit wine, you can actually stay overnight at Cold Hand Winery. In fact, in the middle of the winery you can find various comfortable glamping tents, as well as the possibility to stay the night in the middle of a wine barrel or in an iconic 1972 Airstream.
Whichever option you prefer, we guarantee you'll be enchanted by the idyllic surroundings. The winery also has a restaurant kitchen, from where you can order a delicious boxed lunch of various specialities that will make a delicious evening meal. Of course, you can also combine your stay at Cold Hand Winery with a wine tasting, where you will sample some of their world-class fruit wines.
Garbolund
At Garbolund Vineyard super delicious natural wine is produced, which is sold to various European Michelin restaurants. So there is no doubt that the quality is top notch when you drink the natural drops with care.
The Zealand vineyard is located in Annisse, from where the grapes are handpicked and hand-sorted carefully, after the slow ripening in the long Danish summer days.
Besides offering top-class natural wine, you can also stay overnight in the middle of Garbolund Vineyard.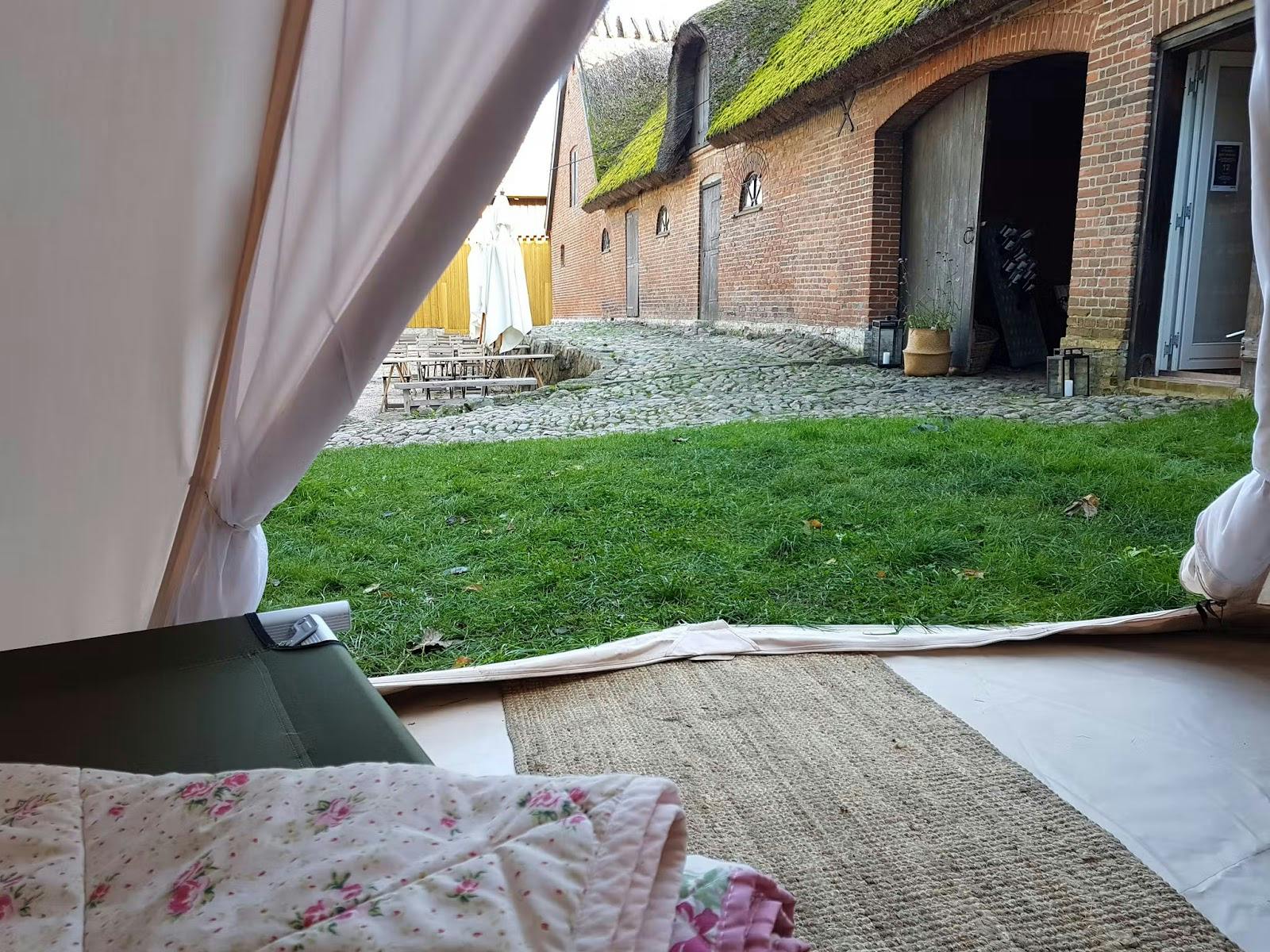 Stay in the middle of Garbolund
Garbolund Vineyard has several accommodation options where you can combine delicious natural wine with an overnight stay in idyllic surroundings. The nature around the farm is an experience in itself. This applies to the animal and plant life in and to the fields and vineyards, the many viewpoints and on the Butterfly Trail where you can experience an overwhelming diversity of butterflies and insects in the beautiful flowers.
The overnight stay can of course also be combined with a delicious wine tasting, or you can buy delicious sandwiches or a hot dish to satisfy your hunger.
Hideaway Vineyard
Situated on top of some of Fejø's most beautiful scenery, Hideaway Vineyard shines brightly. The winery on the small island, located just north of Lolland, is unlike anything else you'll find in Denmark. It's almost like stepping into a Tuscan fairy tale, where the components are beautiful scenery, a charming atmosphere and fantastic wine. In addition to delicious wine, Hideaway Vineyard also boasts one of Northern Europe's largest fig collections planted in the open air.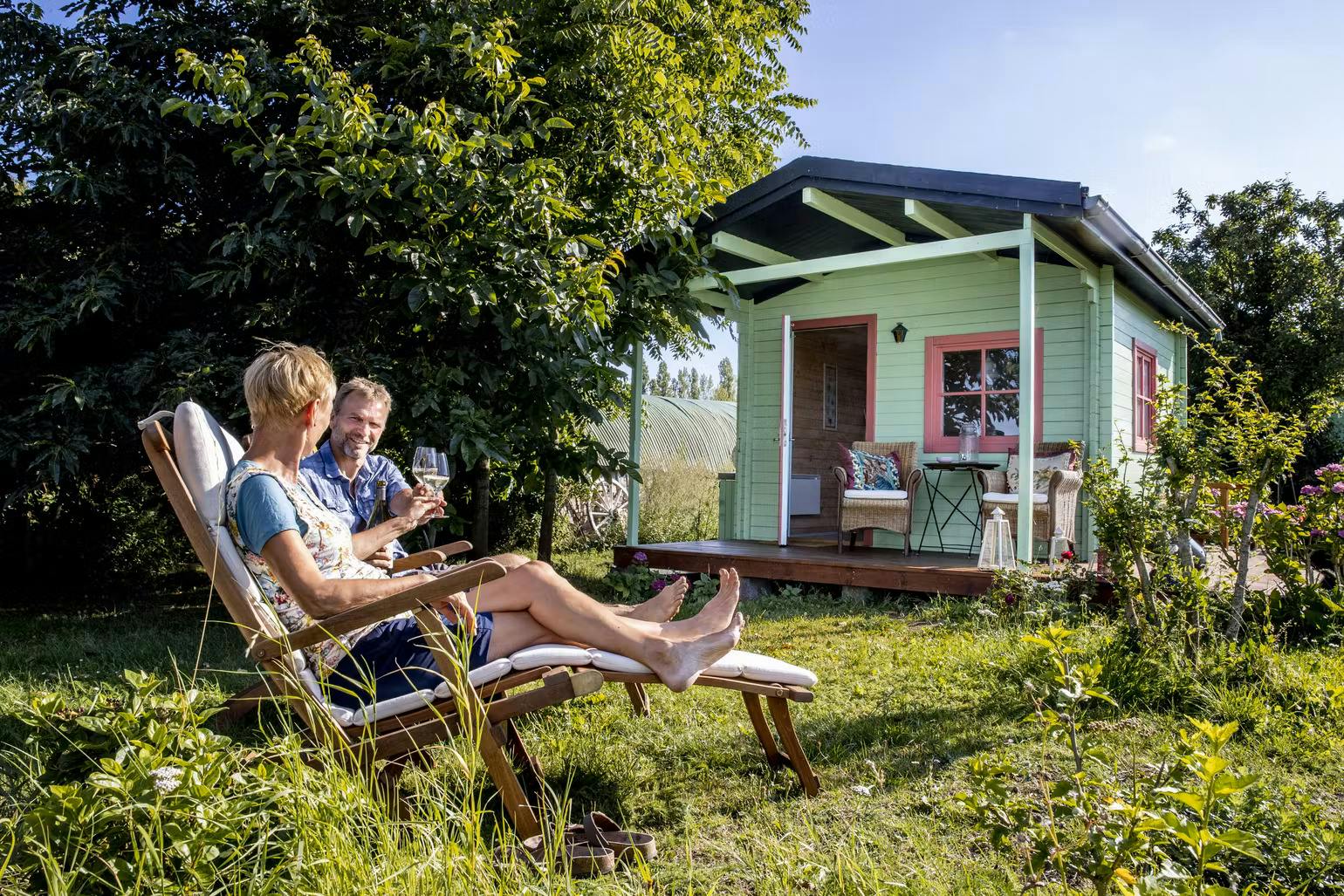 Stay in the middle of the Hideaway Winery
Forget time and place with an overnight stay in the middle of Hideaway Winery. The Vineyard on Fejø offers various accommodation options, all of which will make you forget time and place for a while. If you have a stressful day, there is no better cure than taking a trip to the Danish mini-tuscany and enjoying the warm atmosphere and delicious wines the place has to offer.