Post
Enjoy a company trip in unique and inspiring surroundings | Owayy
Published September 8, 2022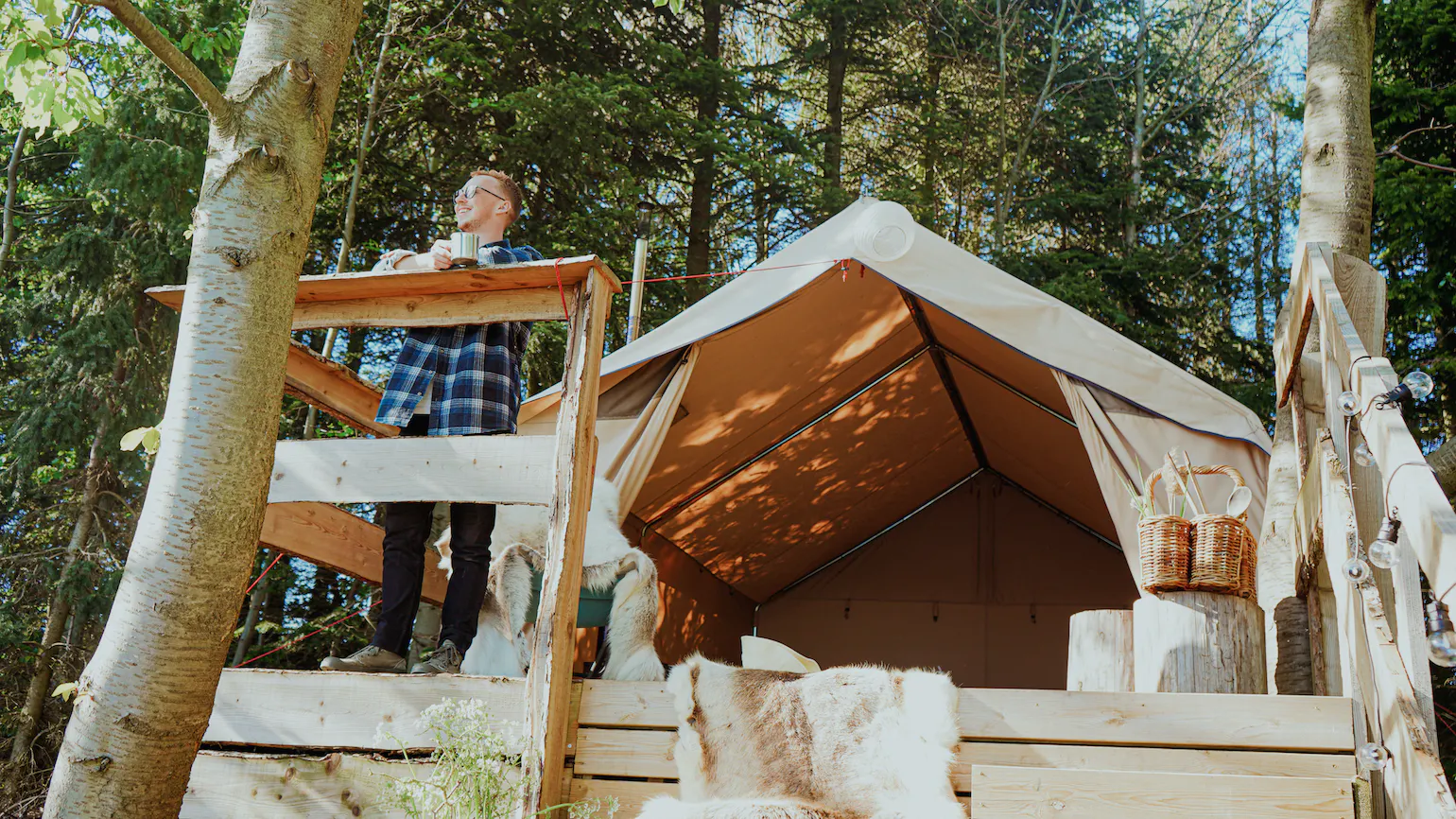 If you are looking for the perfect place for your company's next trip together, look no further. Do as several others have already done and Get Owayy as the next fantastic trip you're going on.
If you need to get away from the office, get out into the open air and strengthen your team, where the facilities are perfectly equipped, so that you can enjoy time together and share experiences. Then we have the answer for you - you must Get Owayy with your colleagues.
A company trip can be customized so that you get exactly the trip you need. If you need trip to be completely peaceful and with plenty of space for you to get work done and develop ideas, it is possible. Do you want to Get Owayy on an active trip with lots of fun activities, that is also possible. No matter what type of trip you want, everything is possible.
Where are you going?
The small team
If there are less than 10 of you who are going Owayy with the workplace, there are really good opportunities to find the perfect place for you, where you can strengthen your togetherness even more.
Glamping in Egtved
Close to Vejle and Kolding, you will find Egtved, where you can have a unique glamping experience. The facilities are top-notch in the atmospheric tents, which creates the space a relaxing Getowayy.
You can have up to six people here, so the small workplace is ideal.
- 6 people
- 2 tents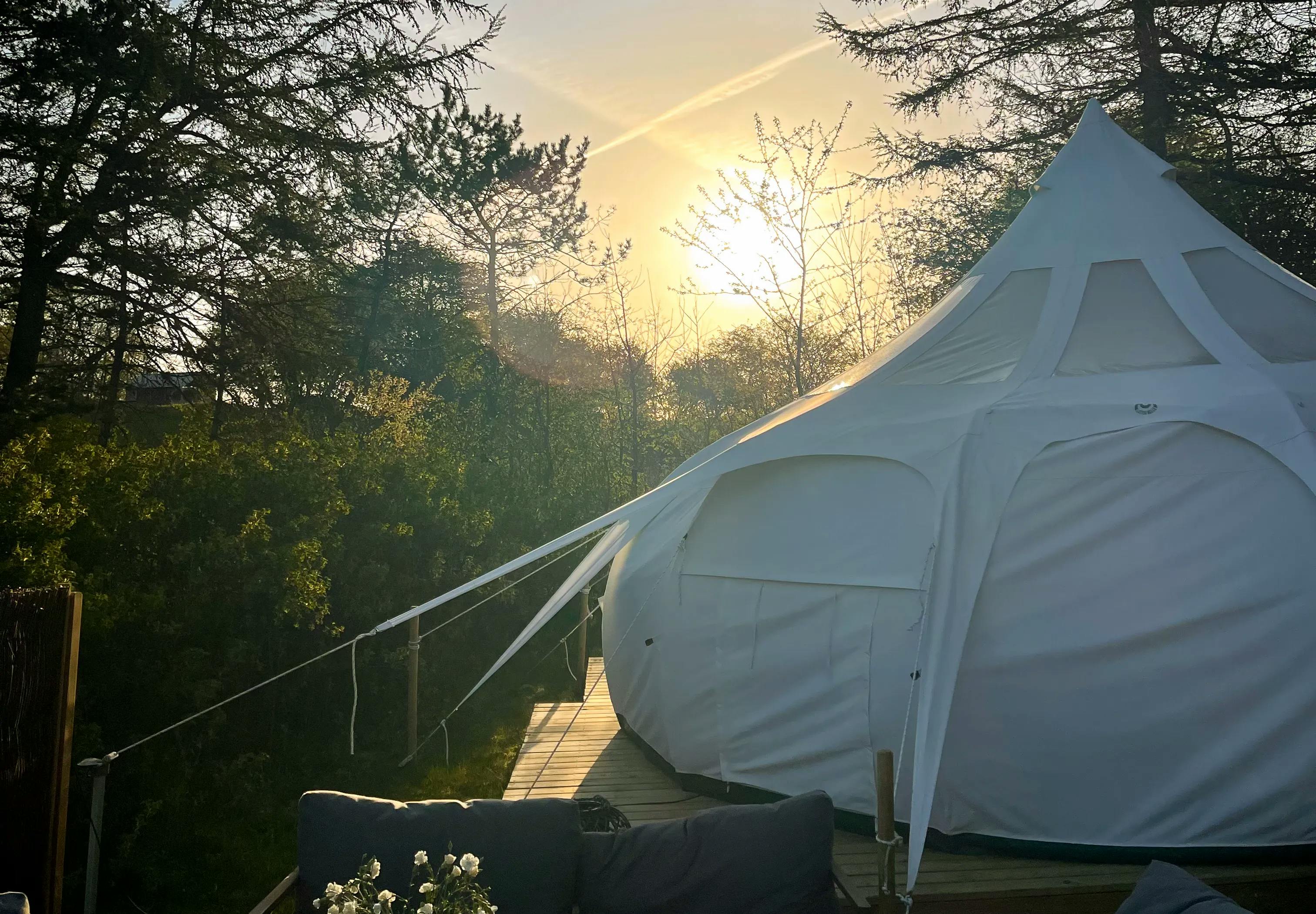 Kimmersøgaard
Far away from traffic noise, you can enjoy the fantastic nature of Midtsjælland at Kimmersøgaard.
Divided into four comfortable tents, you can go up to 10 people. The tents are located, among the Christmas trees along which you can also enjoy the beautiful starry sky and the abundant wildlife.
- 10 people
- 4 tents
- Breakfast included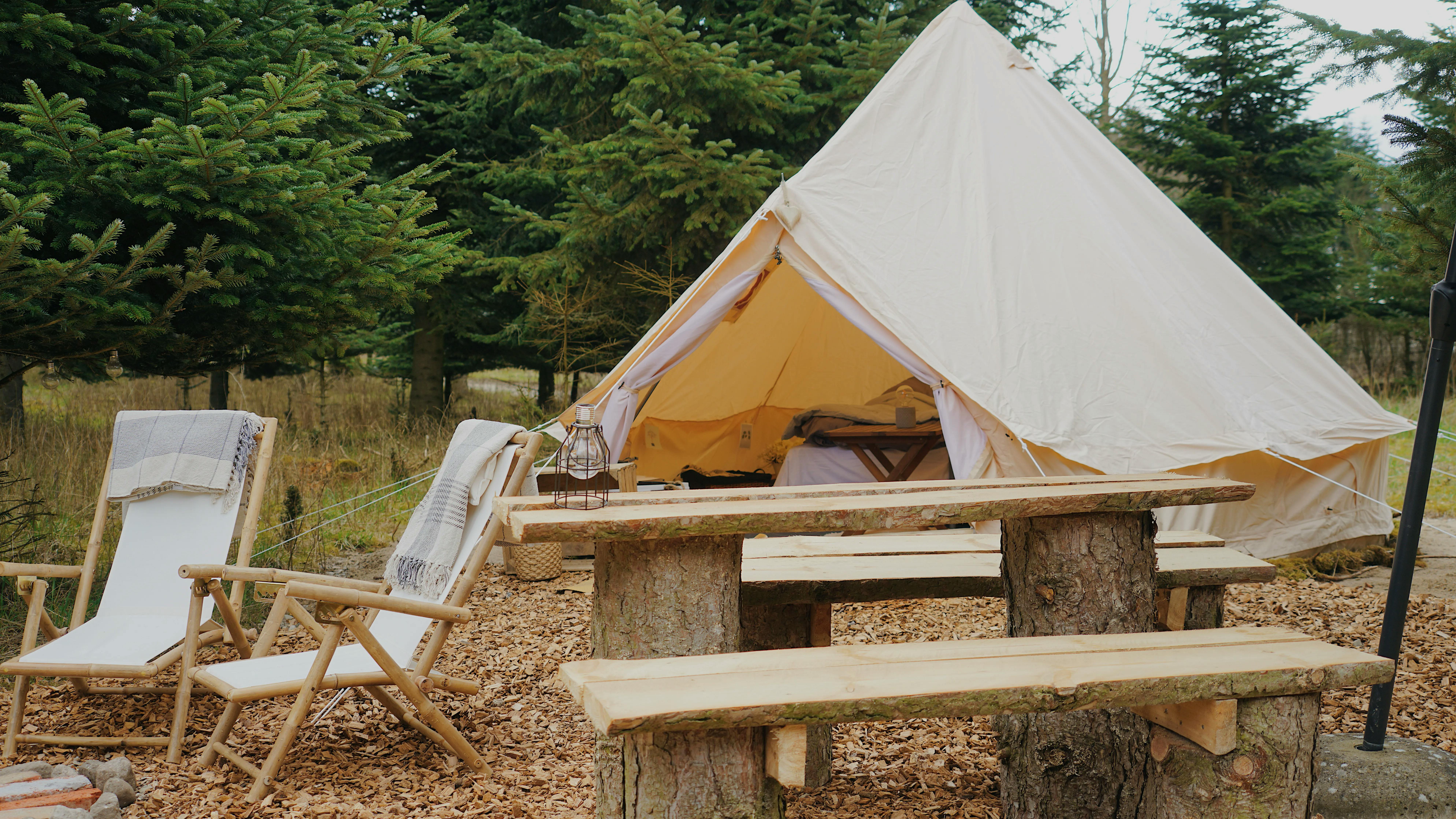 Bornholm
Should your company trip go to Bornholm, Nordbornholm is the place for you. There is room for up to 9 people.
Nordbornholm's gem, the sunshine cabin and the hunting cabin are the three accommodation options on Nordbornholm. Here you spend the night completely undisturbed at the end of a forest path in the most beautiful nature around a forest lake.
- 10 people
- Tents and cabins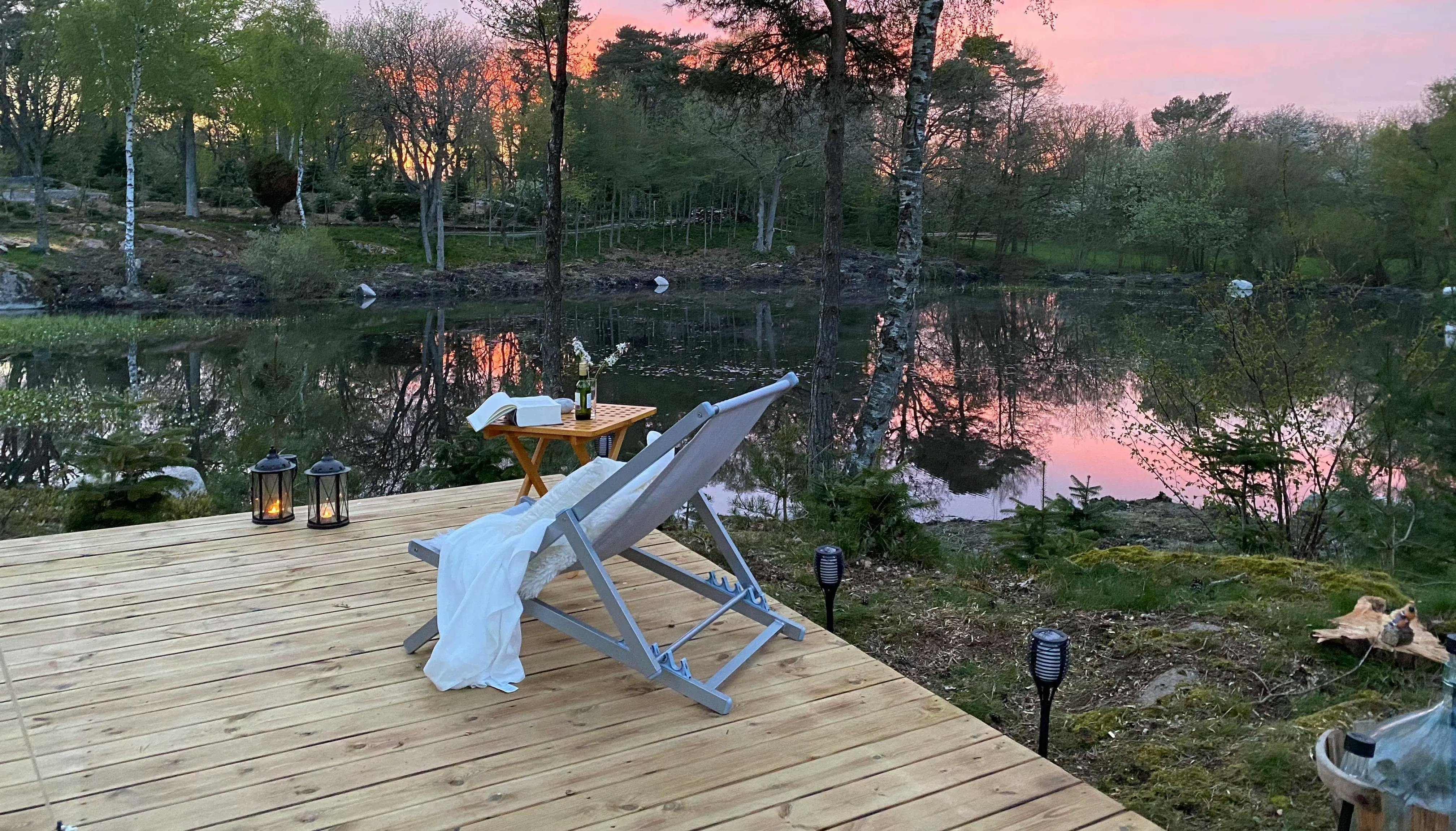 Villa Skovly
In the middle of the beautiful nature of South Funen lies Villa Skovly with a capacity for eight people and access to a private beach.
At Villa Skovly you will find tree a large and cosy glamping tents and an tiny cabin. The surroundings around Villa Skovly are ideal for a lot of different activities, but if you just want to enjoy peace and relaxation, Villa Skovly is also ideal for that.
- 12 people
- 3 tents
- 1 cabin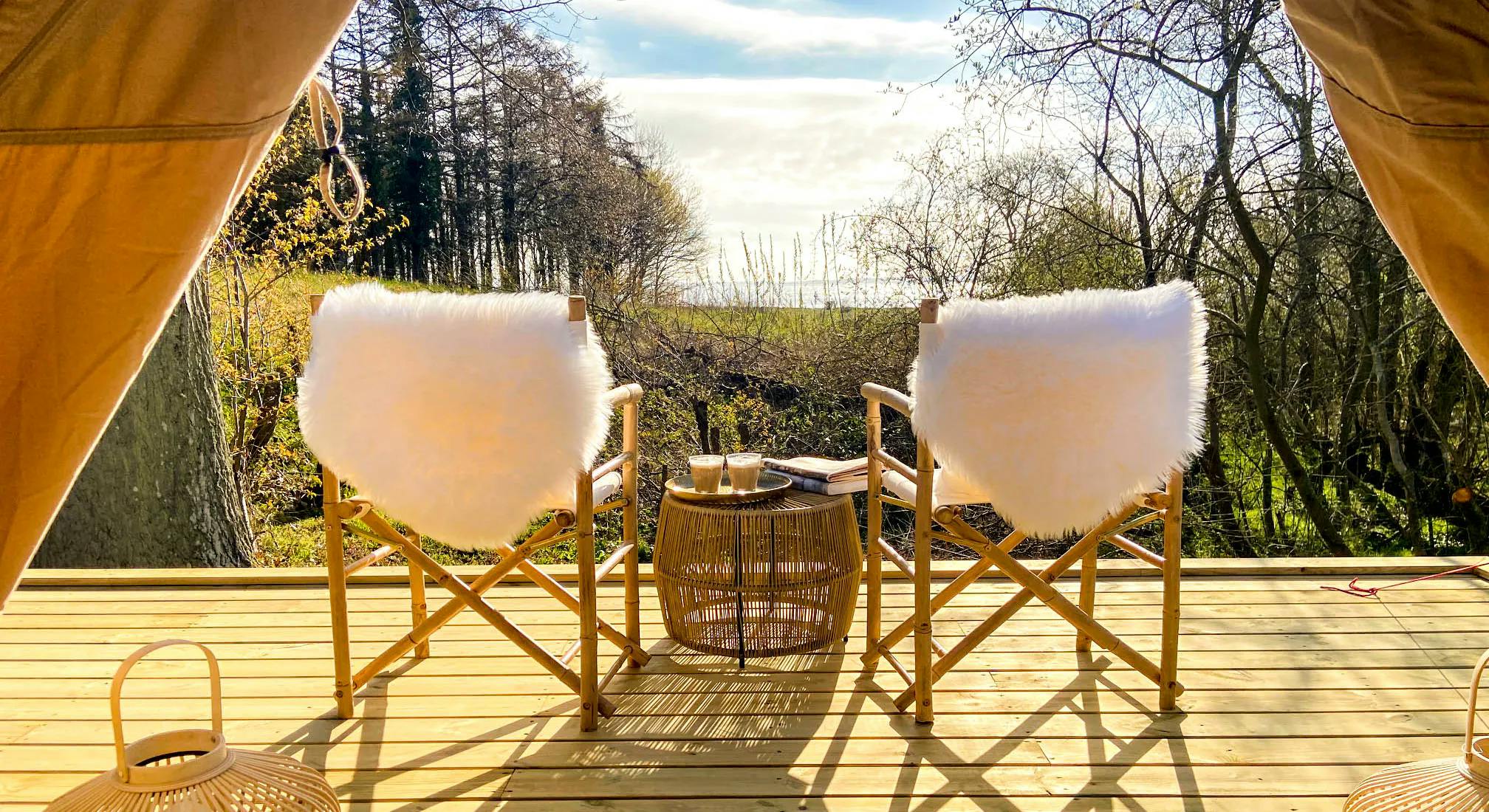 Vennebjerg
In North Jutland, you will find Vennebjerg Glamping, which has room for eight people. The two lovely tent pitches Lysningen and Fasanreden are located in the beautiful nature at Vennebjerg Golf and Fiskesø.
Vennebjerg is located in one of North Jutland's most beautiful natural areas, and it is only four kilometers from the roaring West Sea.
- 8 people
- 2 tents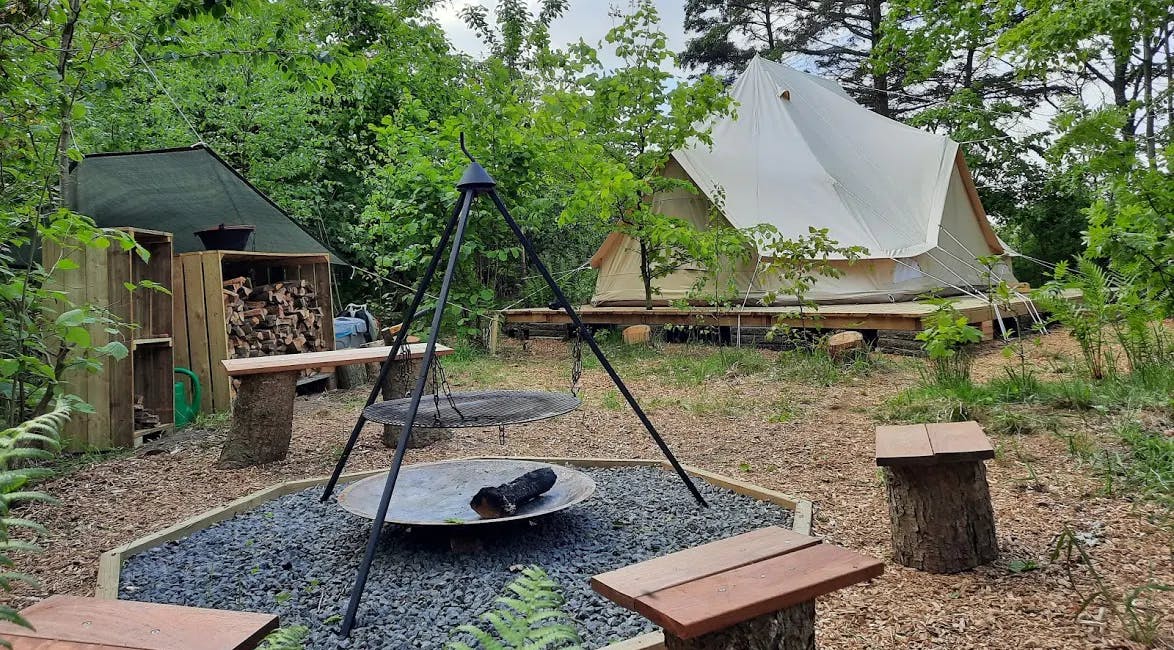 Glamping by the Isefjord
On the Tuse Næs peninsula with a view over the Isefjord and Holbæk, you can experience Glamping by the Isefjord. You can stay up to six people here, and Tuse Næs is perfect for cycling, hiking and walking. Only 300 meters away you can experience a private pebble beach.
- 6 people
- 3 tents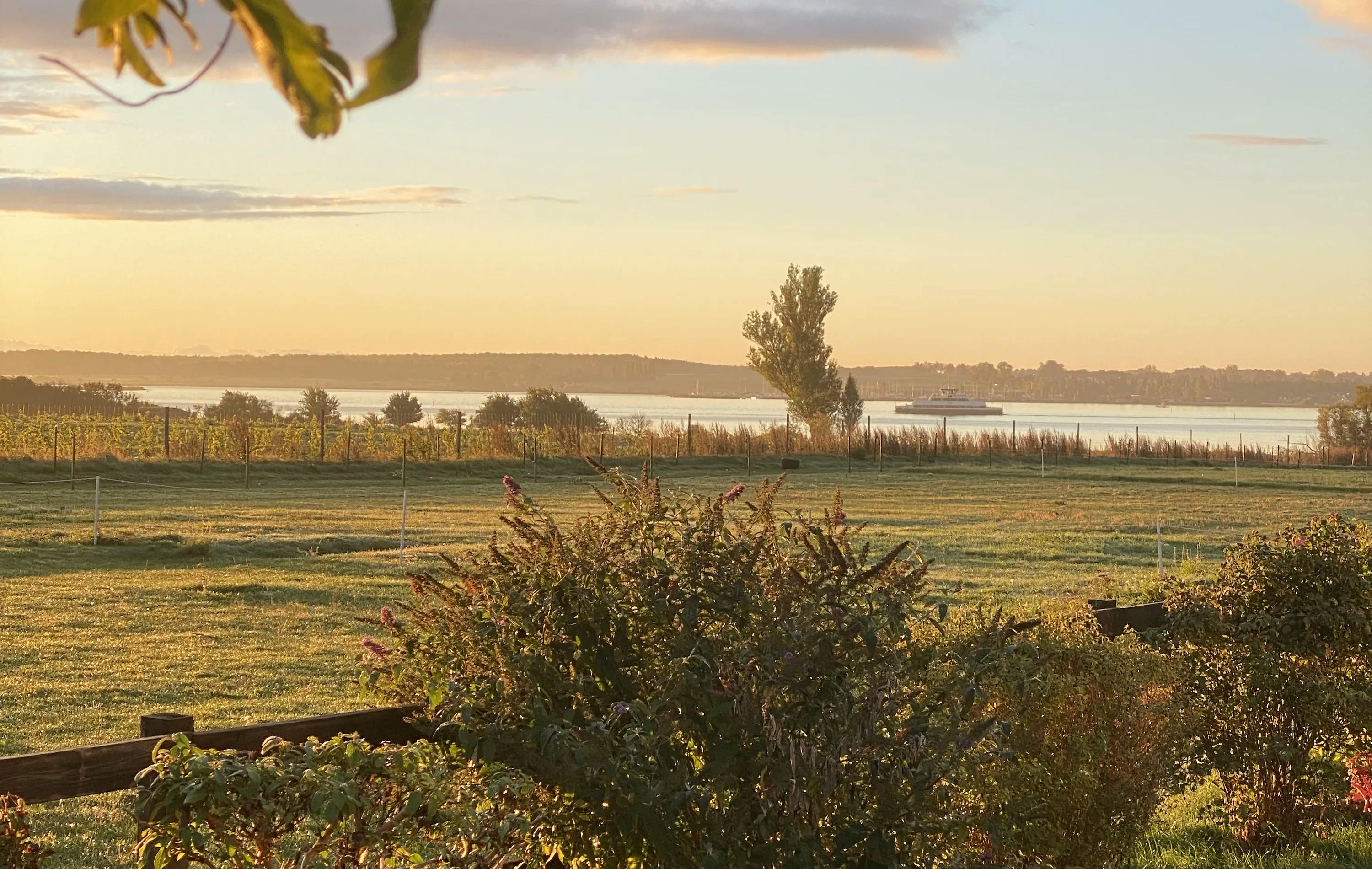 The medium-sized team
Mols Bjerge
In Mols Bjerge, you can have a completely unique experience with your colleagues in the unique nature park, which stretches over 120 km2.
The accommodations are fantastic. In Mols Bjerge you can experience the two original Mongolian yurts - Eventyrlig Jurt, Romantic Jurt and and a Sami Lavvu. You can be up to 11 people in Mols Bjerge.
- 11 people
- 2 yurts and a lavvu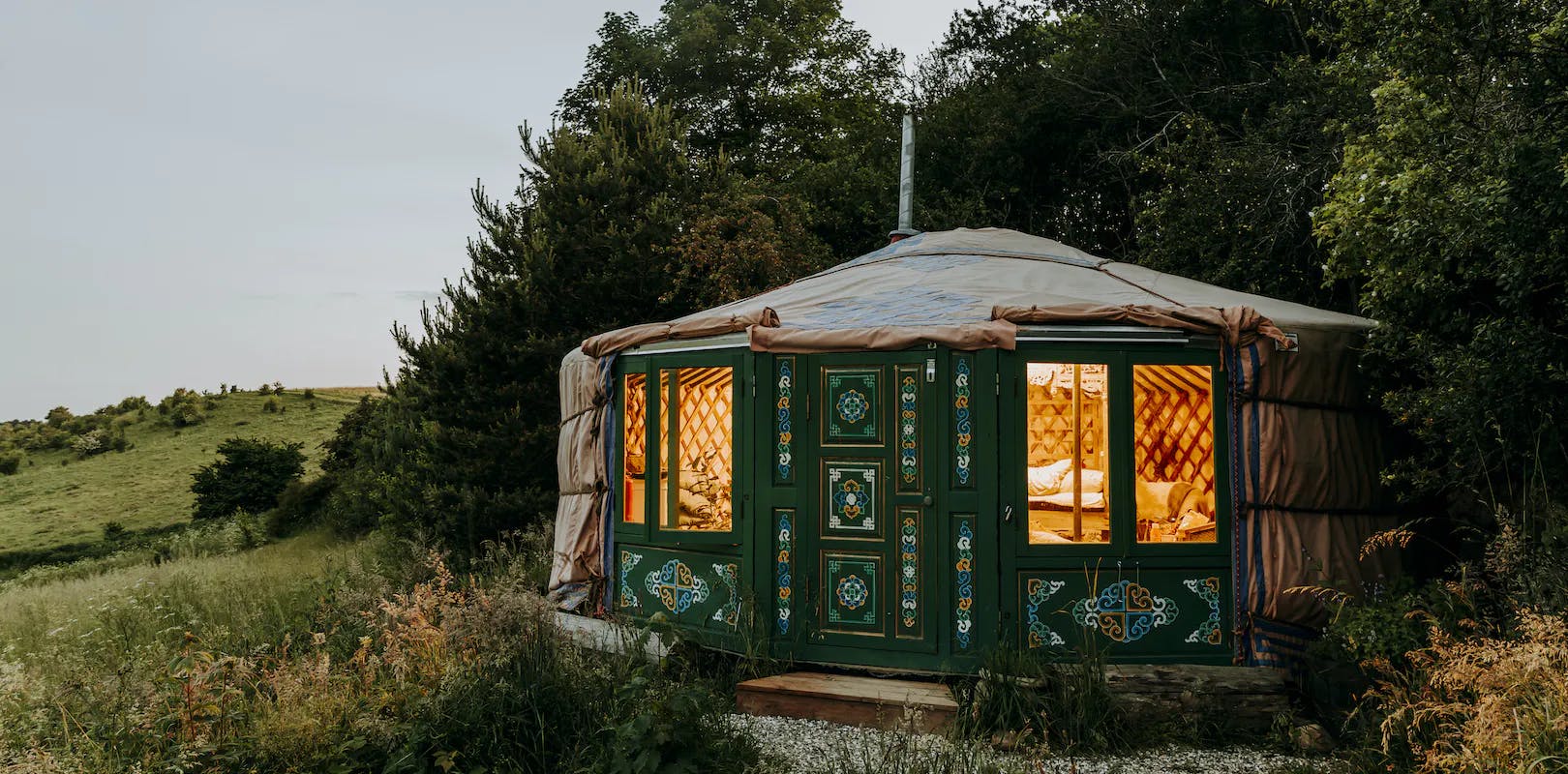 Cold Hand Winery
Cold Hand Winery is a fantastic opportunity for a company trip for up to 14 people in unique surroundings.
Here you will experience a real Danish vineyard, where you can spend the night in wine barrels, an Airstreamer or in a glamping tent. Cold Hand Winery also offers a delicious and unique gastronomic experience.
- 14 people
- Tents and wine barrels

Holmely
In Central Jutland, you will find Holmely, where up to 12 people can enjoy a company trip with space for relaxation and activities. At Holmely you will find both glamping tents, a tiny cabin, a tipi and a treetop shelter. The nature and the large fields form the framework for just the company trip you need.
- 12 people
-Glamping tents, a cosy cabin, a tipi and a treetop shelter.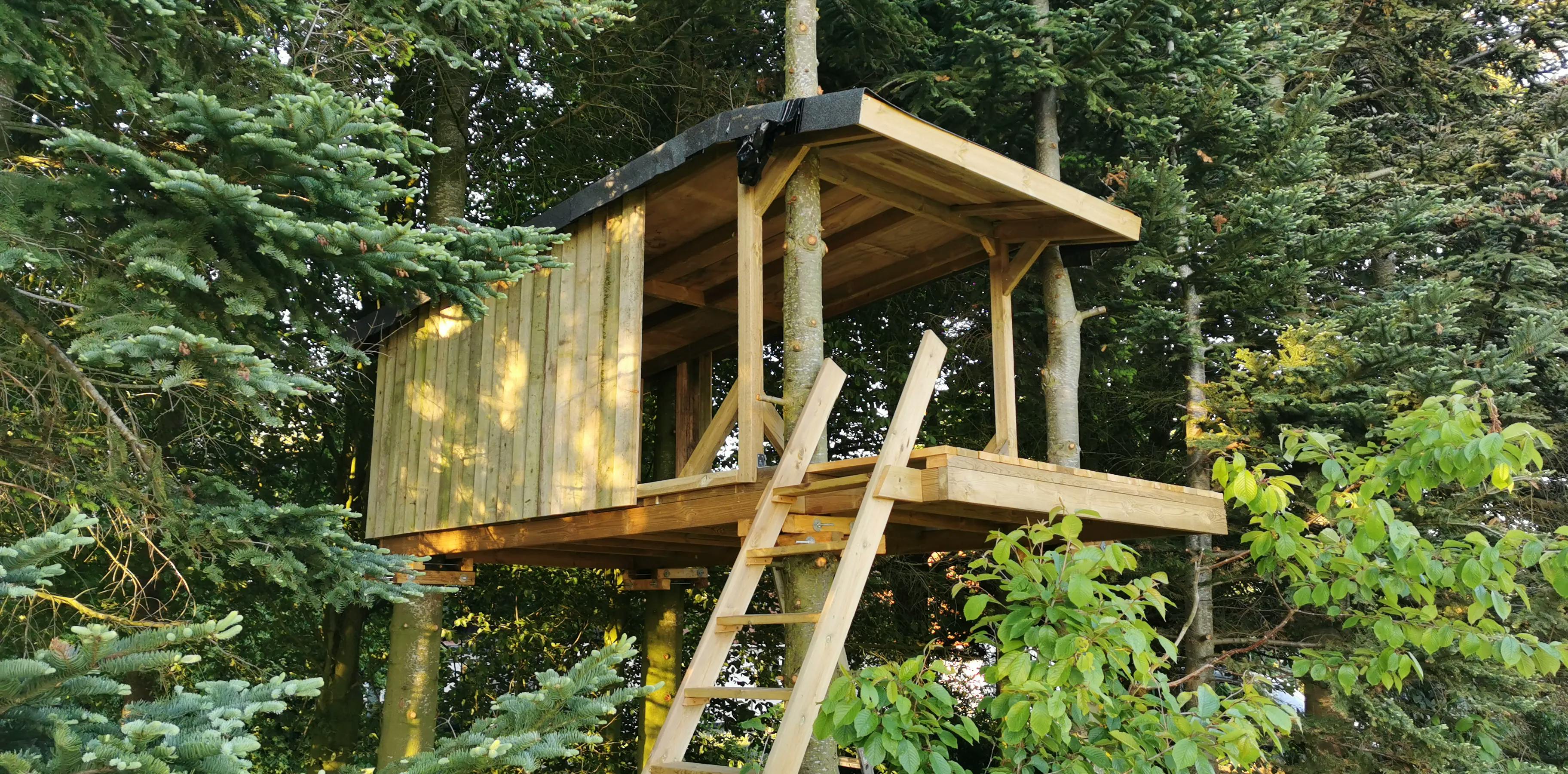 Krusmølle 
At Aabenfraa Fjord in Southern Jutland you will find Krusmølle Glamping. It's located at the royalty-privileged farm Krusmølle. Nina and Henrik Loff have furnished and designed 10 different carriages and now they offer many unique accommodation options, which are located around the large plot. They also run a café, restaurant and shop at Krusmølle.
- 22 people
- 11 wagons

Tiki Camp
Nicki and Tirza together have a fantastic Tiki Camp, located on Langeland, where the facilities and setting for a pleasant company trip are perfect. If you wan't to learn more about Nicki and Tirza, you should read our Meet The Host about Tiki Camp. In the climate-friendly camp, you can experience both glamping tents, an a-frame, and a dome house, all of which are unique experiences in their own way.
- 12 people
- Tents, cabin and a dome

The big team
Dansk Natur Glamping Elverdamså
In the middle of Zealand, close to Roskilde, you will find Dansk Natur Glamping Elverdamså, which has a capacity for up to 20 people. Within a short driving distance, there are several cultural and natural experiences that are worth a visit. At this glamping site, the setting for a company trip is ideal for either a relaxing trip or for a trip with many activities planned. 
- 20 people
- 10 tents
Teglværkspladsen
At Teglværkspladsen you can experience fantastic Glamping on Ærø, an island that everyone should visit. And if you are going to visit Ærø with your company, you can be up to 20 people. Teglværkspladsen is located in fantastic nature, where the spacious and cosy glamping tents are a unique way to experience this nature.
- 20 people
- Tents and a shelter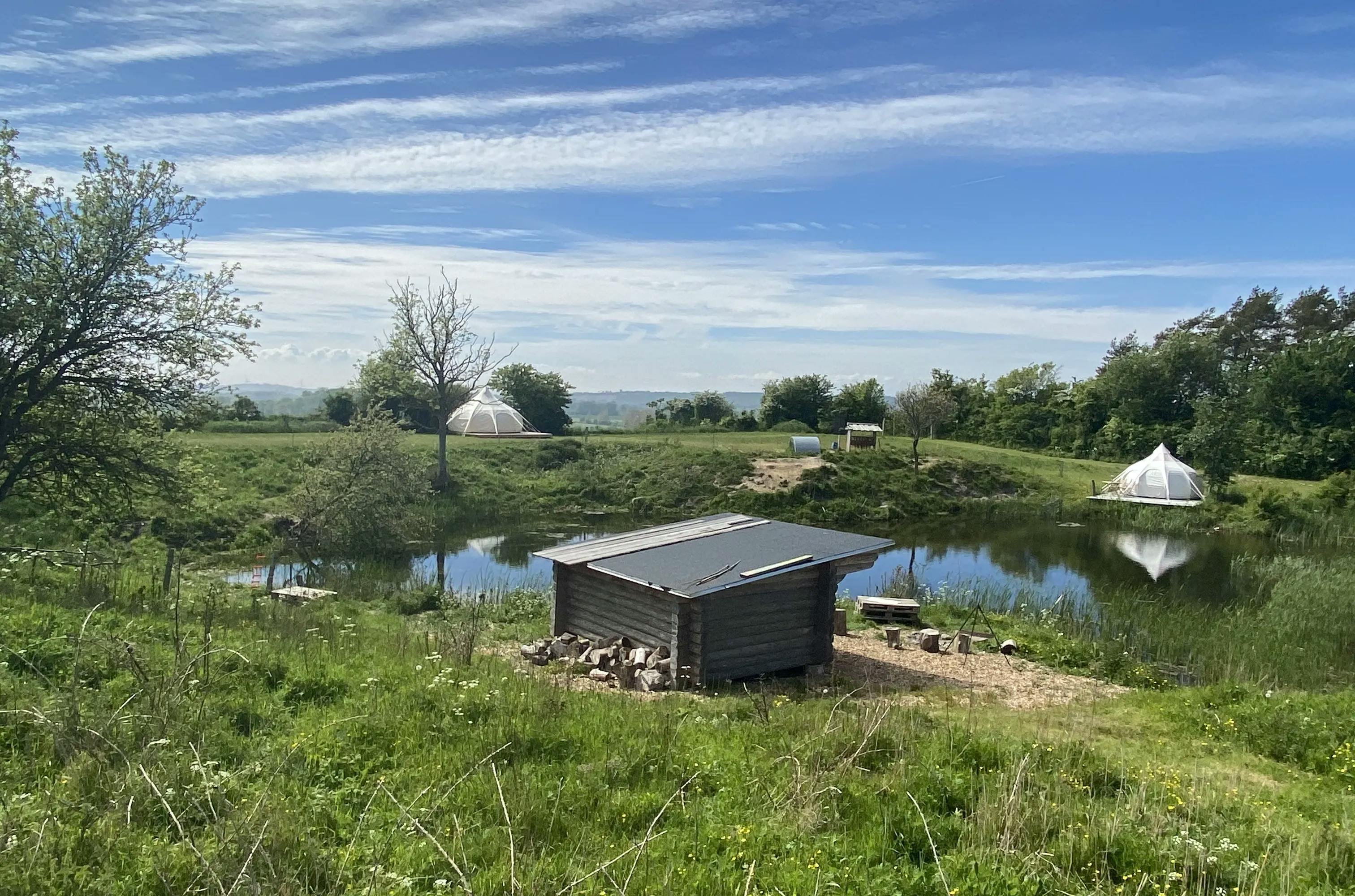 Thorséng Nature Resort
An all-inclusive glamping stay is something you don't find in many places, but you can experience it at Tåsinge. This is where Thorséng Nature Resort is located. Thorséng Nature Resort is for those of you who want to have an experience that you won't soon forget. You can be up to 44 people at Thorséng Nature Resort. Among other things, there are extensive wellness facilities and the food at Thorséng Nature Resort is 100% plant-based, organic, gluten-free and sugar-free.
- All-inclusive
- 44 people
- Glamping tents and hanging tents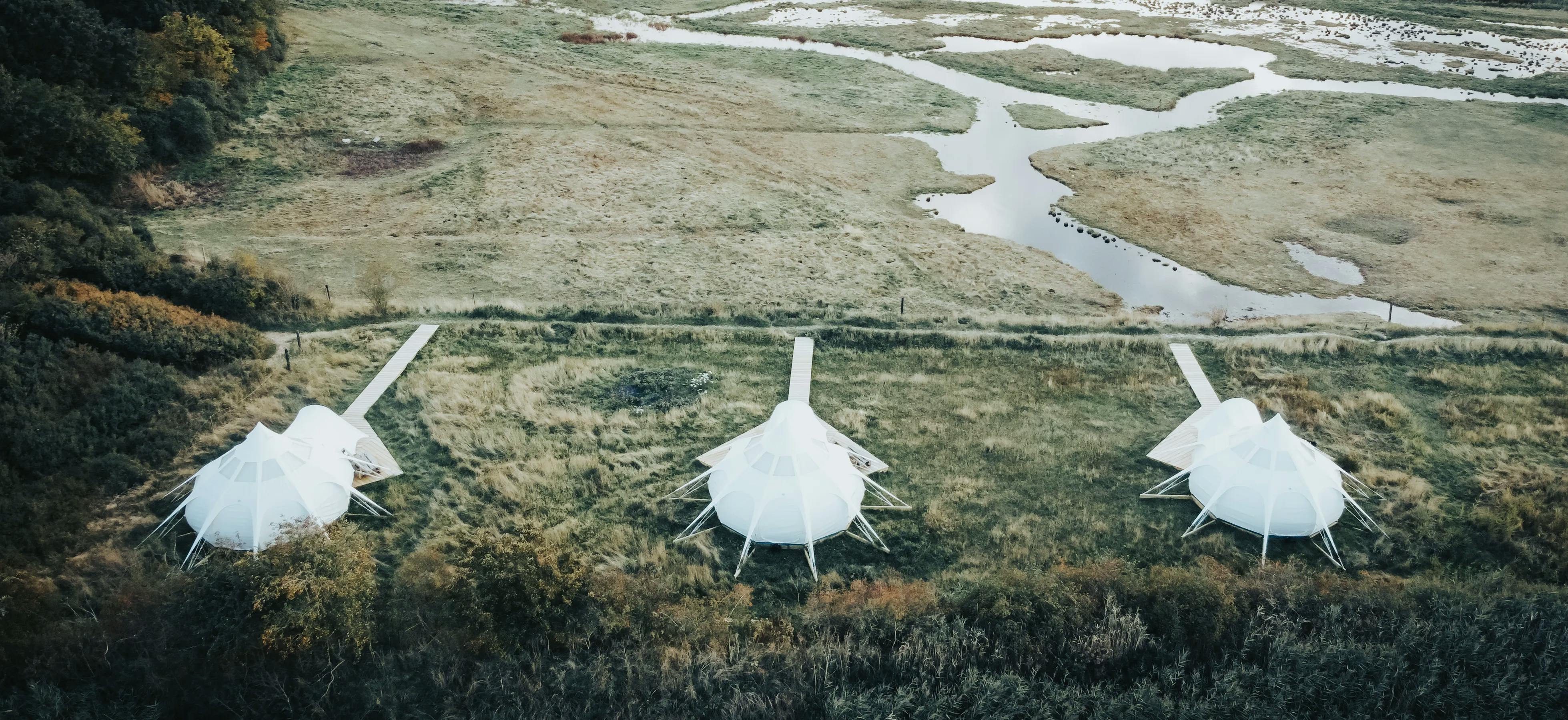 Naturlig på Korsgaarden
At Store Musse on Lolland, you will find Naturlig på Korsgaarden which, with 13 different accommodation options, is a place for up to 28 people. At Korsgaarden, most of the tents are located next to the private and large lake, where there are good opportunities for fishing and other activities. There are also several common areas where you can use the time to strengthen your togetherness even more.
- 28 people
- Glamping tents, tipis and cabins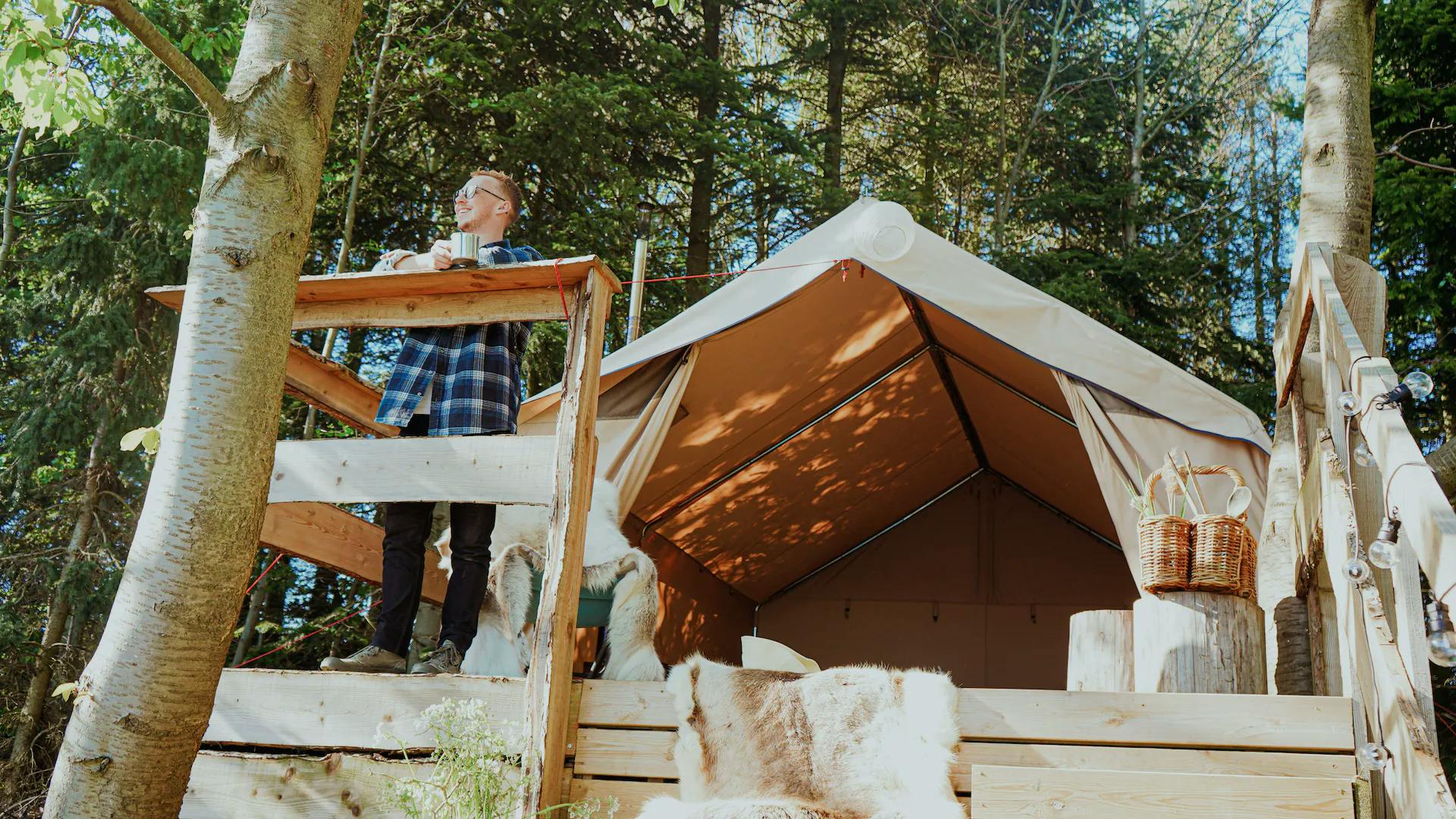 If this sounds like something for you, you can contact us at support@owayy.com or call 
70 15 14 10, and together we can find the right company-Getowayy for you.