Post
Discover Sweden
Published May 28, 2022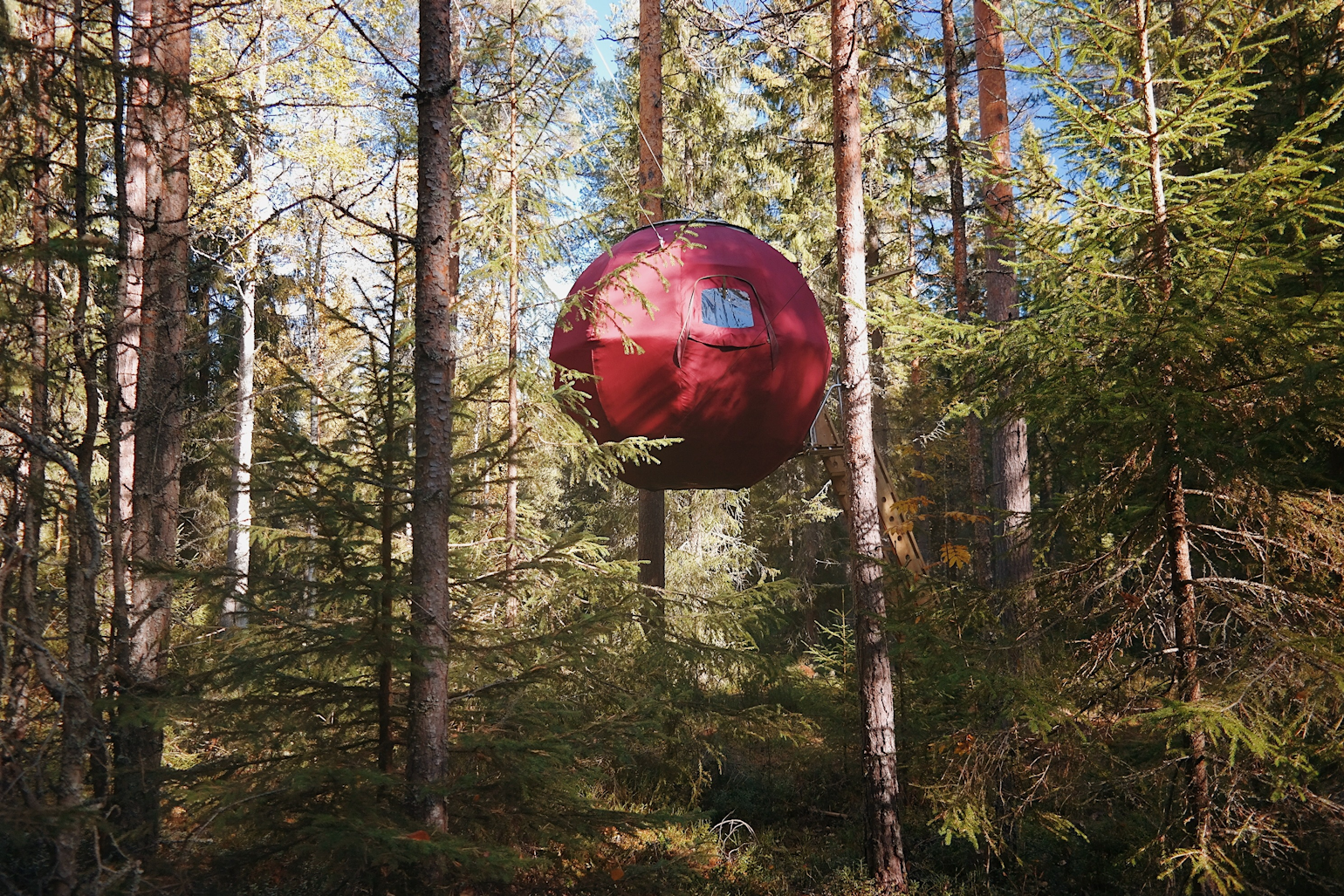 When you think about Sweden, you probably think about ABBA, IKEA and Swedish meatballs. But did you know that Sweden consists of 54% forest, 16% mountains and 9% consists of lakes and rivers? This makes Sweden the ultimate Getowayy location where you can really get in touch with nature. In this kind of nature environment, you can allow yourself to let go, de-stress and not worry about your everyday tasks.
5 unique accommodations to visit in Sweden
Here at Owayy, we have listed some of our favorite Getowayss for you. These unique accommodations will blow your mind. From domes, to floating Igloos and from glamping tents to tree houses, you name it and Sweden has it!
Hästnäs Logi
When you visit Hästnäs Logi, relaxation is guaranteed! This glamping tent is located in a secluded nature area next to the lake Norra Dellen, in Bjuråker, Sweden. With a beautiful view over the water, you can enjoy a cup of coffee and a delicious breakfast. 
At Hästnäs Logi, there are several ways to go out and explore the beautiful surrounding nature. You can take the bike and discover the forest, you can take the canoe to enjoy the lake or get active by going on the stand up paddle board.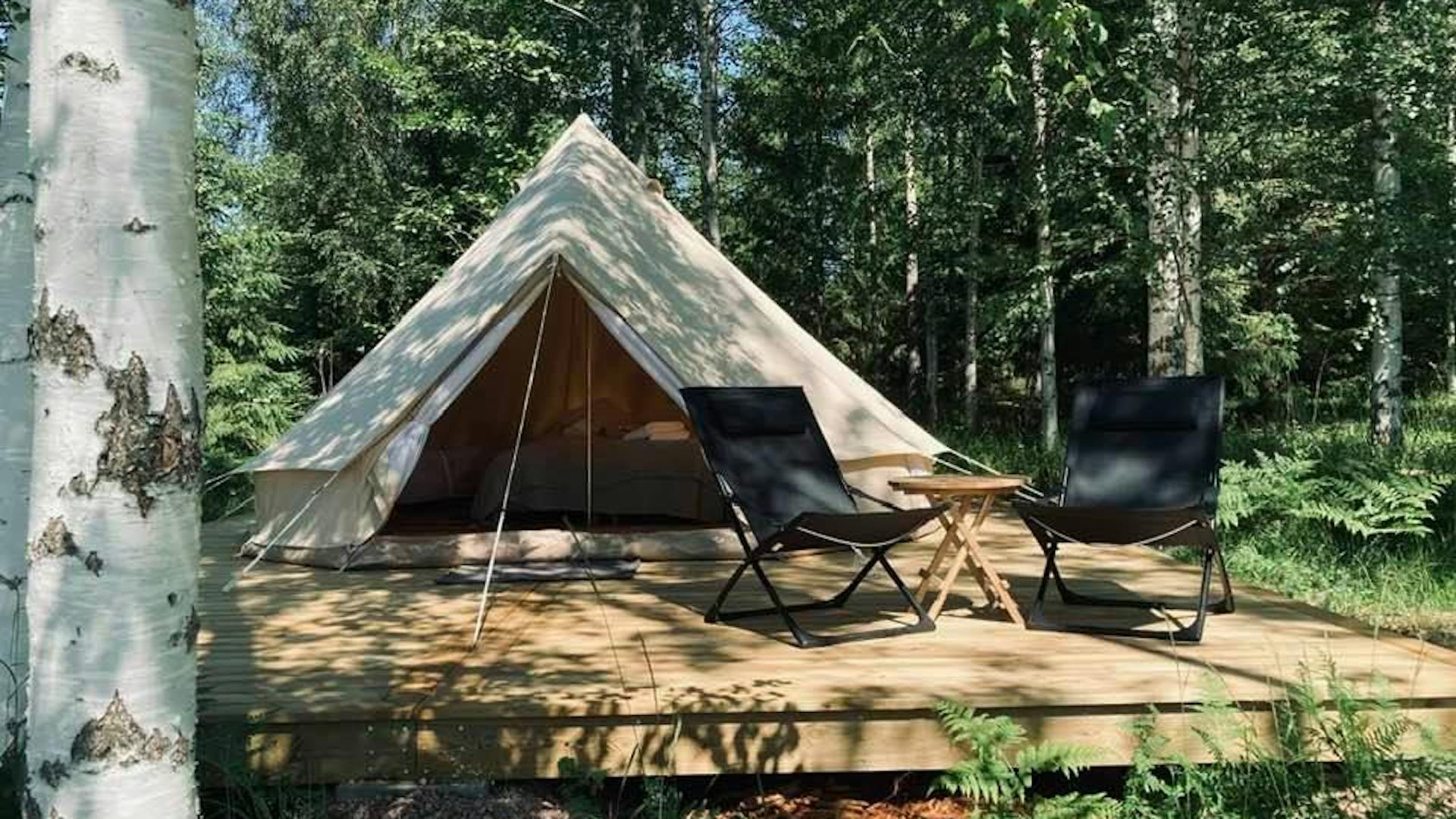 Supermåne
If you are fearless, Supermåne is the right accomodation for you! At Supermåne, you are hovering between the trees in a beautiful and unique treehouse. 
Enjoy nature comfortably, from a height of 3 meters and take the chance to  see a moose grazing under your treehouse. In the evening, you can look through the dome window into the starry sky, with a chance to see the northern lights.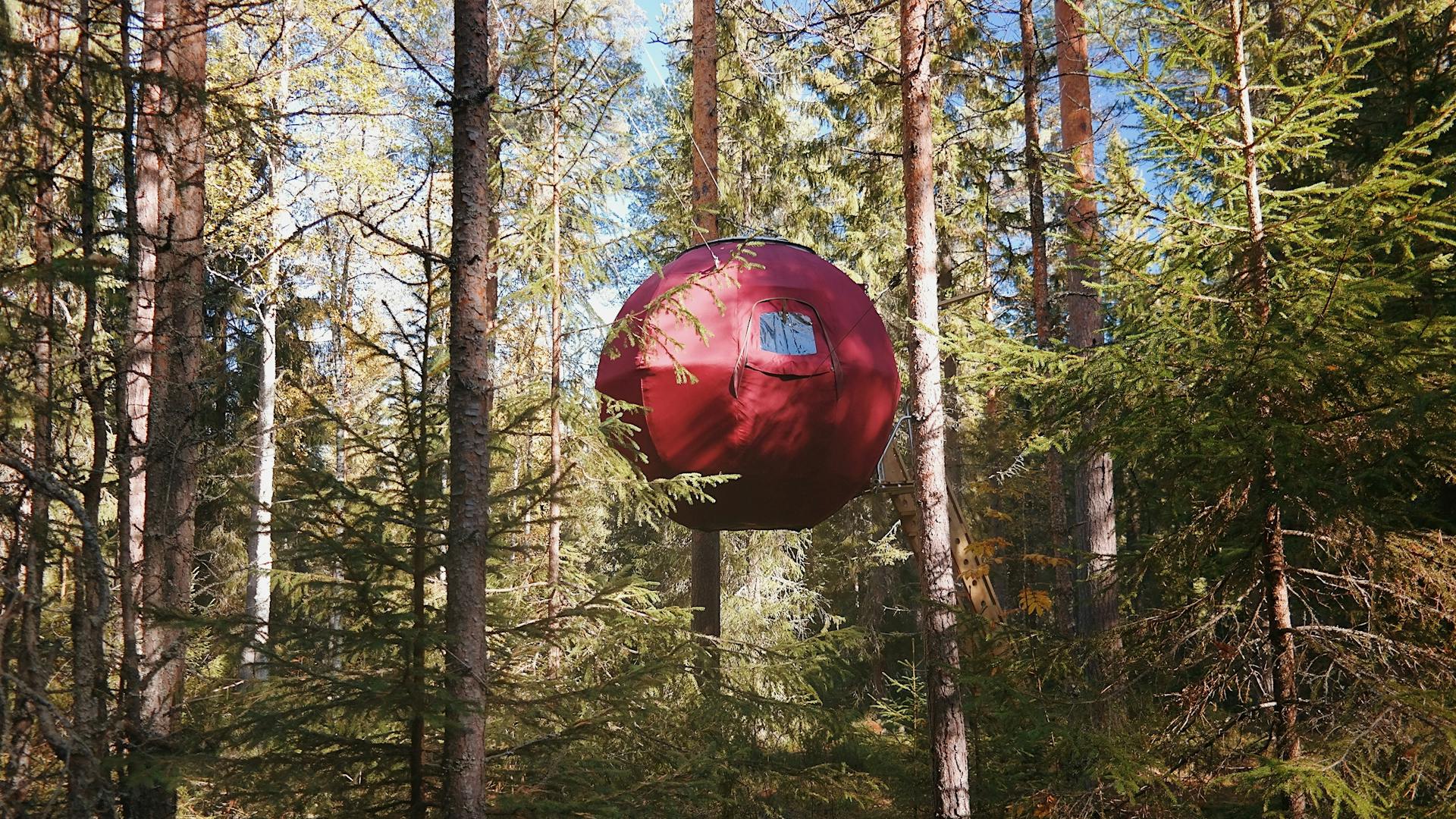 Julared Hagårds Lagård 
Do you want to fall asleep under the starry sky and wake up to the sound of birds singing? Then a dome at Julared Hagårds Lagård fits you well!
The globe-shaped glamping tent not far from Jönköping is surrounded by an enchanting forest and just steps from a beautiful pond. In the morning, you can enjoy a delicious breakfast on your private terrace and in the evening, s'mores by the campfire are the way to go.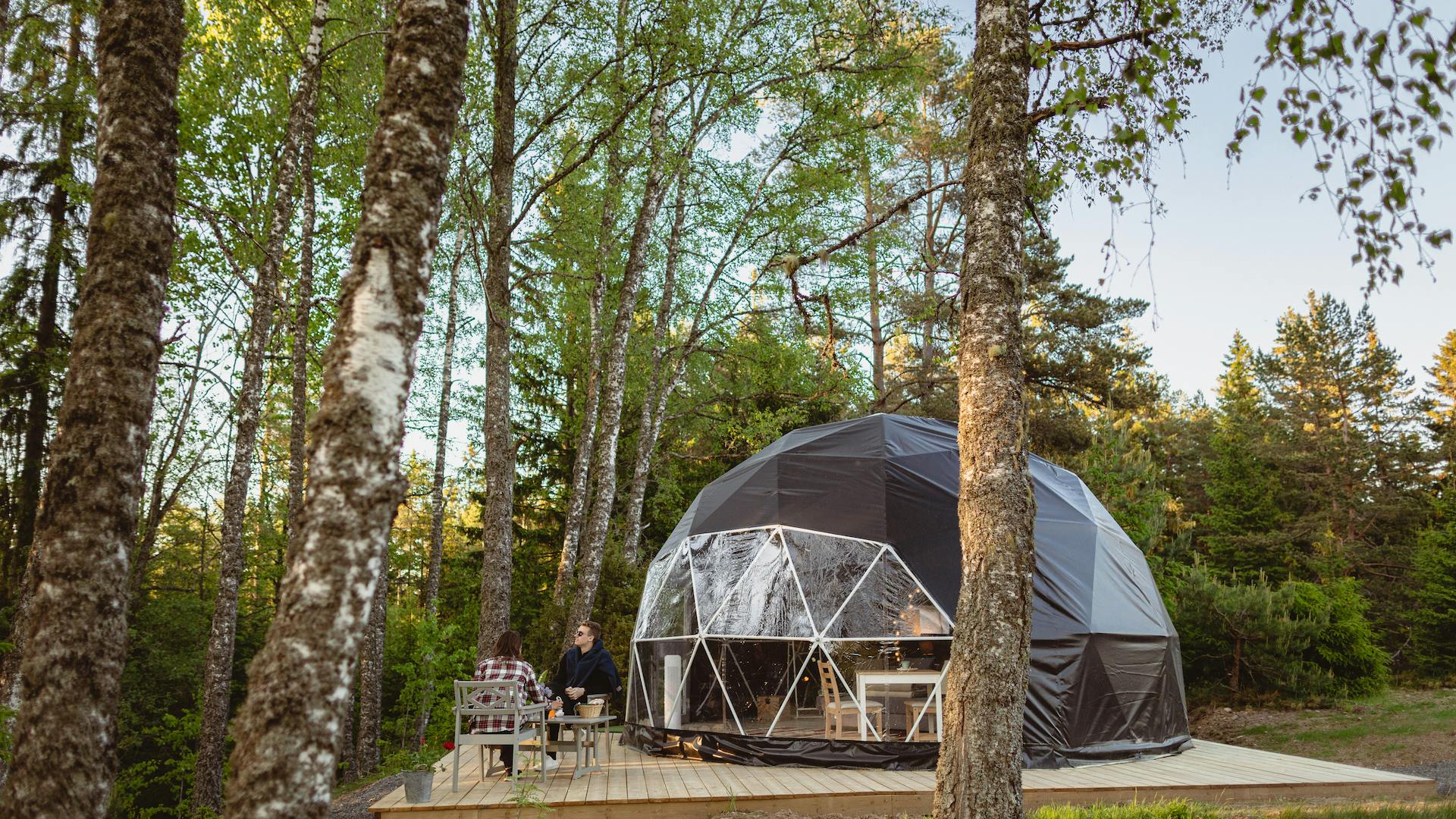 Sandfallet Glamping
In the South of Sweden, only a 1,5 hour drive from the Danish capital Copenhagen you will find a unique glamping experience in the sheep meadow. At Sandfallet Glamping, you will stay at specially designed Luxury-Nests that will give a wonderful feeling of freedom and being close to nature.
Sandfallet Glamping is inspired by their sheep. They live in the moment, enjoying tasteful grass in company with their close friends in the herd. When you stay at Sandfallet Glamping you can join the sheeps' world for a moment and totally let go of your everyday worries.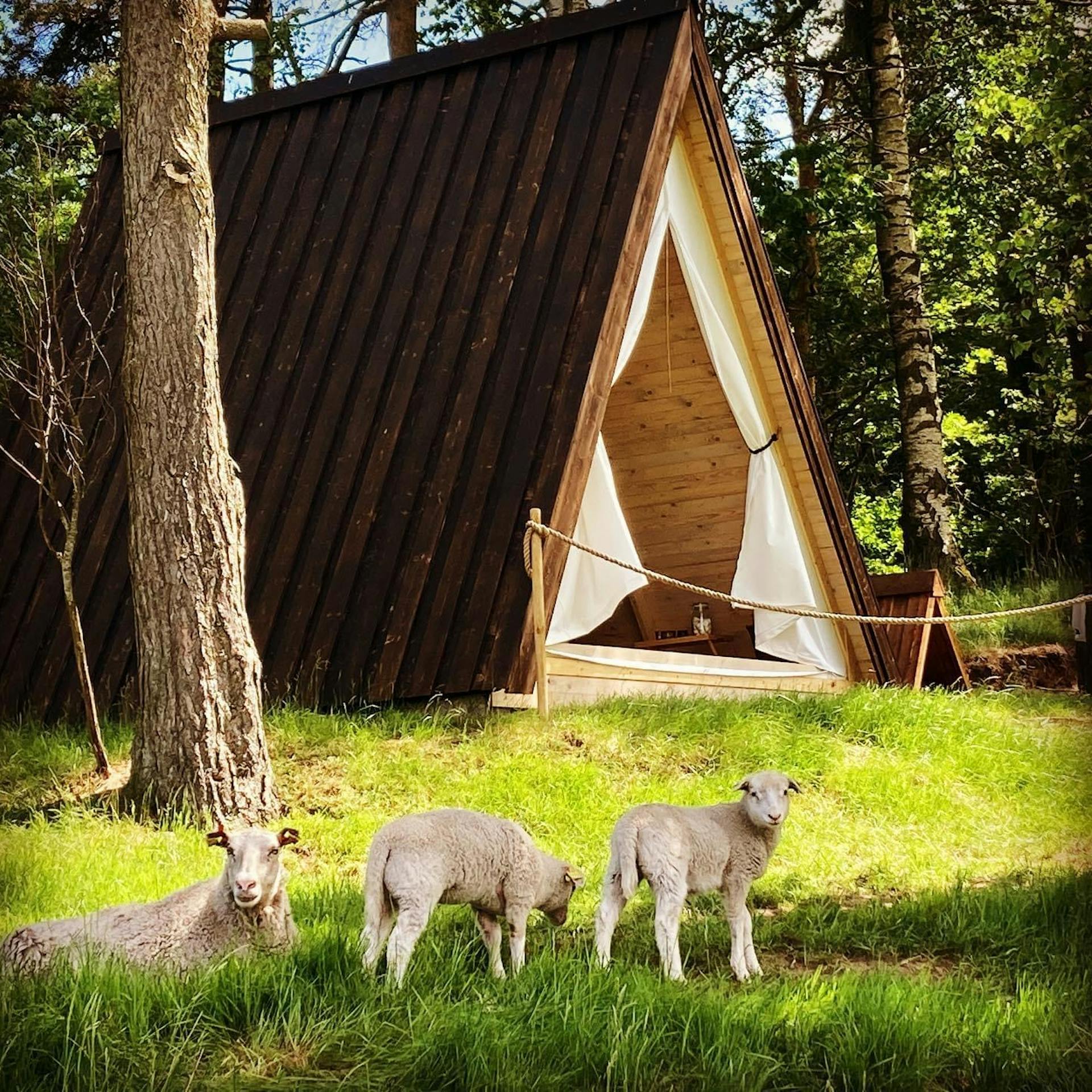 Gullis Skjul 
On the Swedish west coast, above Halmstad, Gullis Skjul is waiting for you.
At Gullis Skjul you can enjoy the ultimate luxurious forest experience. Cook over an open fire, enjoy the starry sky through large glass windows in a comfortable double bed. 
This comfortable shed in the middle of the forest, is the perfect location to become one with yourself and completely de-stress.
Discover all beautiful locations Sweden has to offer.