Post
Discover Norway
Published May 24, 2022
What better way to experience nature's wonders than in one of the happiest countries in the world? Yes, we are talking about Norway. Discover the land of the midnight sun, magical fjords and beautiful skies.
Norway offers a beautiful and diverse landscape that is perfect for your next Getowayy. If you are looking for inspiration for your summer holiday, you can read Owayy's ideas for a summer Getowayy here.
5 unique accommodations to visit in Norway
Himmelhyttene - Ørnablikk
This amazing Treehouse has a great view of western Norwegian forest wilderness, mountains, fjord and the sea located between Bergen and Haugesund. The location up the mountain in the woods mimics the view that an eagle gets when it soars majestically over the tree crowns; it will allow you to experience close contact with nature, birds and other wildlife in the most unique way.
Visit Himmelhyttene - Ørnablikk and enjoy a once in a lifetime experience in one of Norway's most unique accommodations.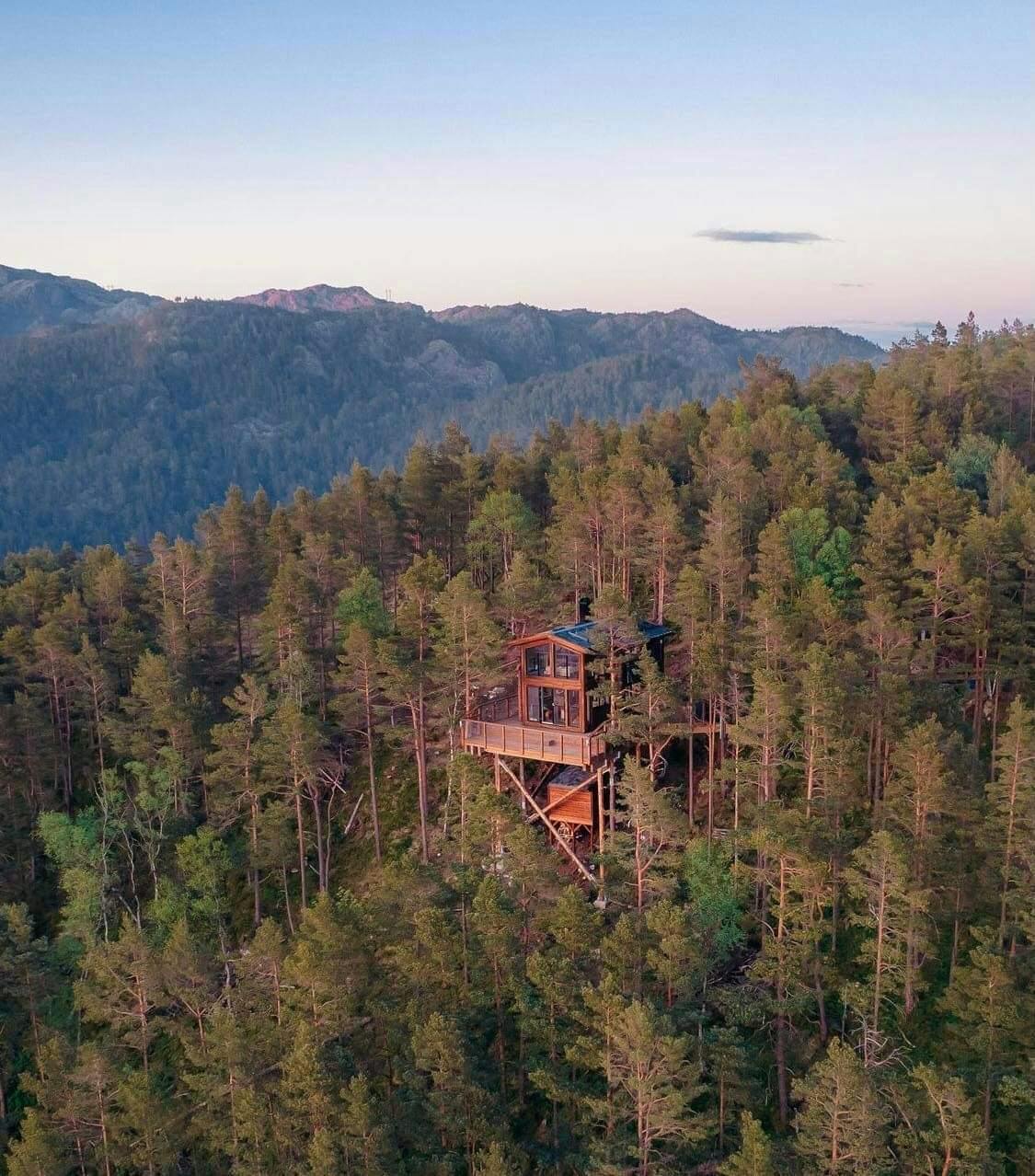 Ytterøy Forest Dome
Ytterøy forest dome is a stone's throw away from Furutoppen - a charming mountain jungle with wild and beautiful pine forests. It's the perfect Getowayy location if you wish to wake up to the stunning view of the Trondheim Fjord.
At Ytterøy forest dome, you can enjoy the many hiking routes nearby and discover the beautiful surrounding pine forests but also enjoy together with a cozy campfire at night.
Visit Ytterøy forest dome and connect with the adventurous nature of Ytterøy.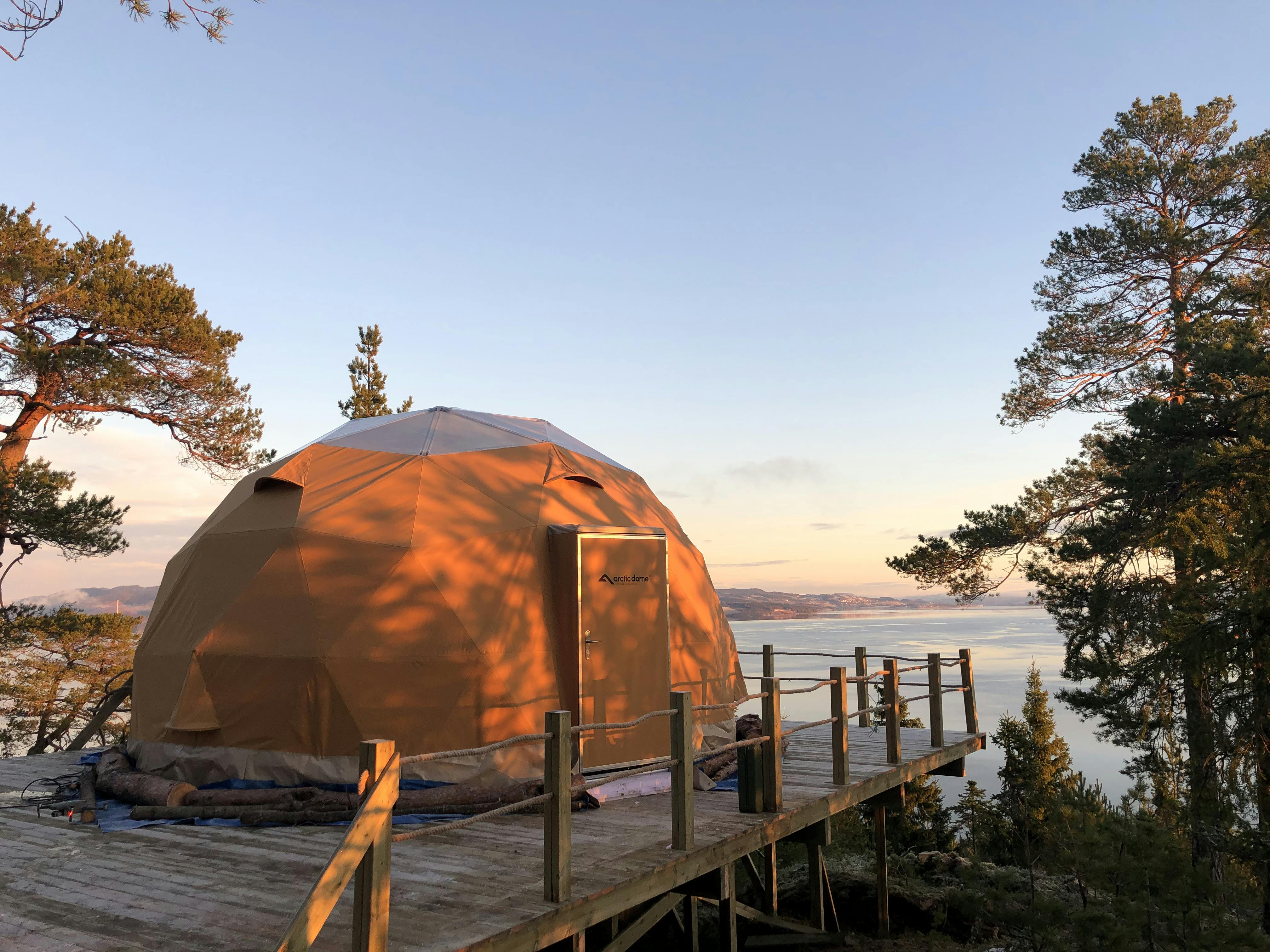 Glamping at Wanderland 
Disconnect to reconnect! Do you want a break from the stressful daily life where screen time is taking over? Then visiting Glamping at Wanderland is the perfect solution for you.
At Flatdal, Norway, you can experience comfortable glamping tents and feel immersed into Norwegian nature. Surrounded by forest, mountains and with water nearby, the hiking possibilities are endless and so are your chances to relax and let go. 
De-stress with some yoga, read your favorite book in the hammock and warm up by the campfire. A visit to Glamping at Wanderland is the experience of your dreams.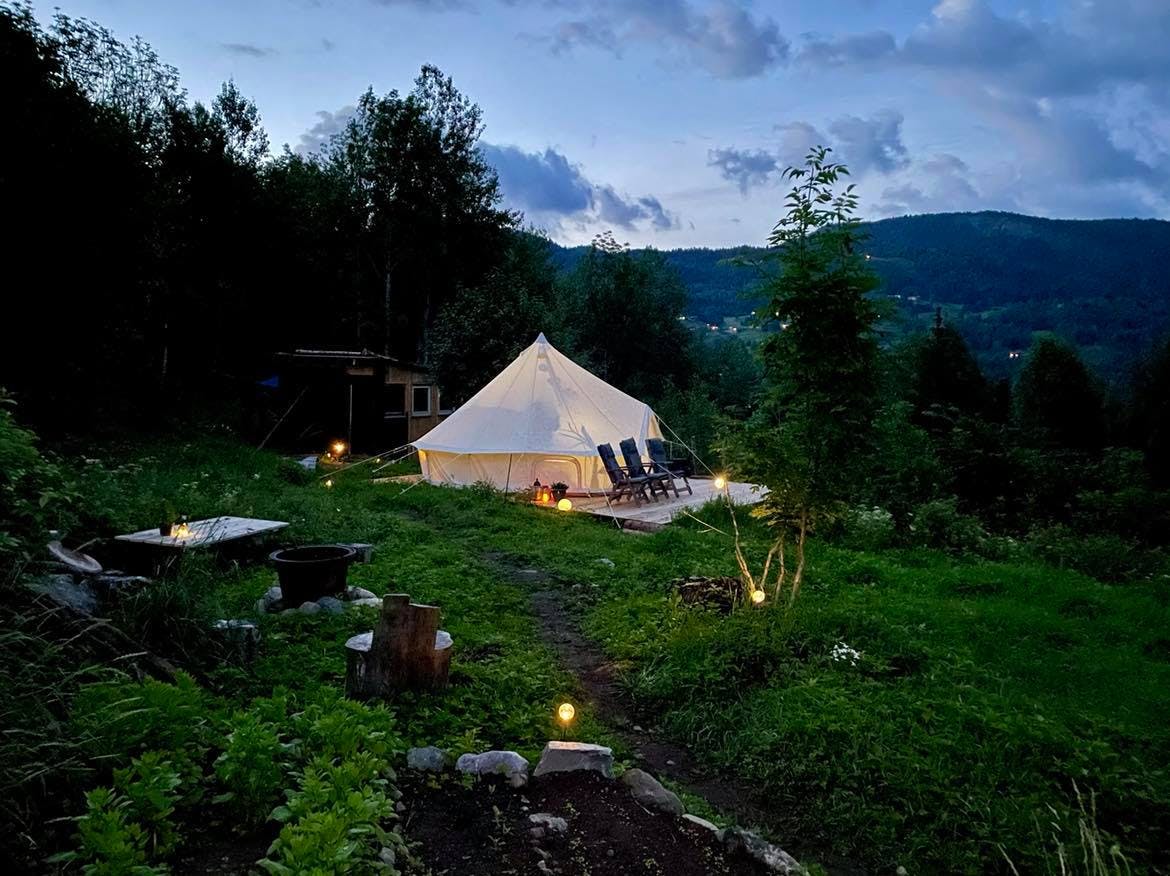 Stay in Private Yurt at Hardanger Basecamp
A stay in Hardanger Basecamp offers an authentic, unique, and comfortable "Back to Nature - Back to Basics" experience. 
The yurt is situated at the shore of one of the most famous fjords in the world, the Hardanger Fjord, known as "the Queen of the Fjords" while you are also surrounded by steep 1 km high mountains that are part of the breath-taking 'Hardangervidda' mountain plateau. 
In these natural surroundings, you can relax by going for a swim, throw out a line and catch a fish or go for a nice long hike through the mountains.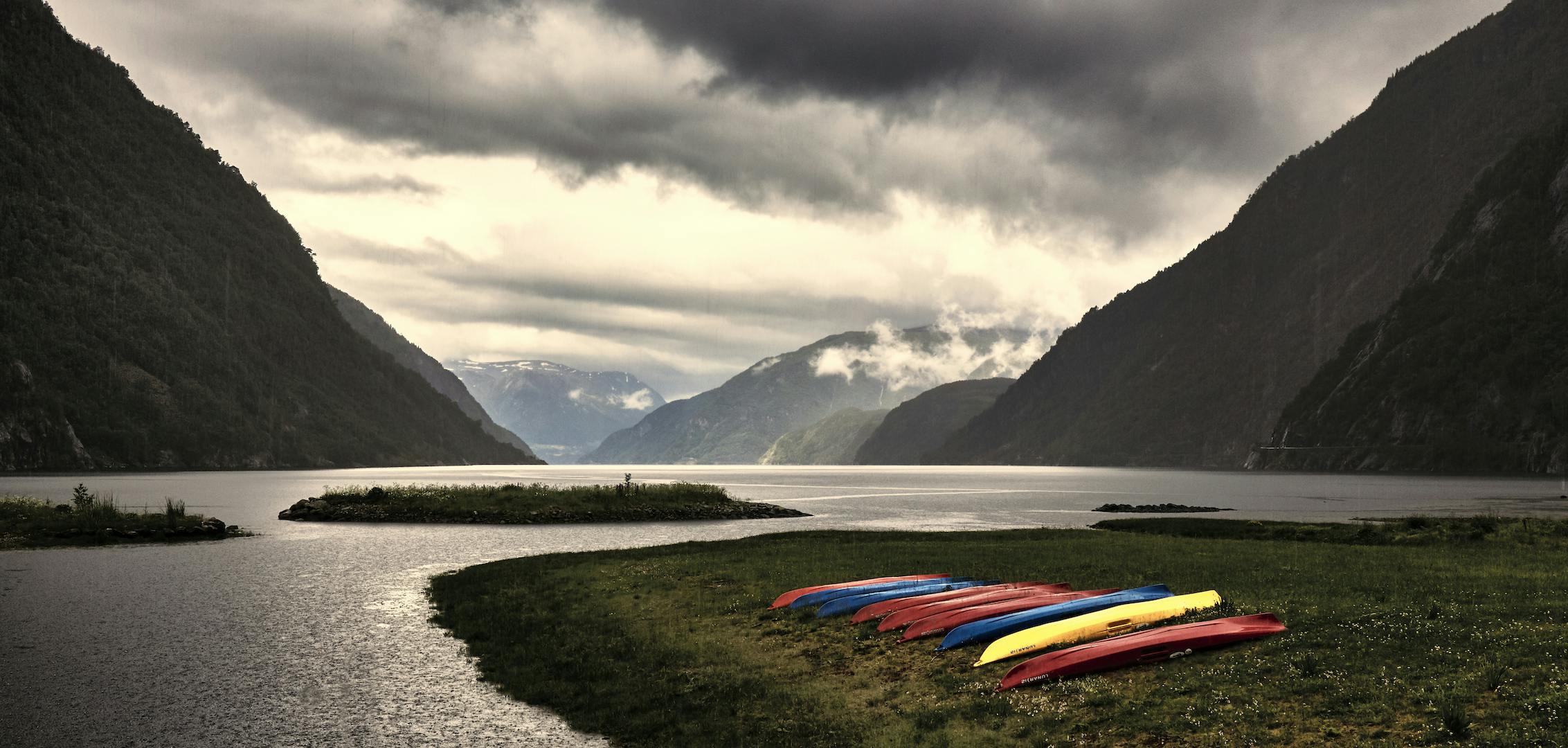 The Treetop Island
On Fiddan in Konsmo in Lyngdal municipality about an hour away from Kristiansand, you will find the Treetop Island. The treehouse is idyllically situated on a small island in the middle of the forest in Agder. In between 3 pines out in the wilderness, you can enjoy a relaxing Getowayy with a group of friends or your family.

If you visit Treetop Island, you will experience wildlife like you have never before. In Bervannet lives a beaver family and it also happens that moose, deer and deer appear. On several occasions, cranes have been observed. Ducks, geese and swans are a common sight that can not be missed in the natural surroundings.
To upgrade your Getowayy to the next level, you can enjoy a wilderness sauna and enjoy the milky way at night.