Post
Cosy autumn activities 
Published October 7, 2022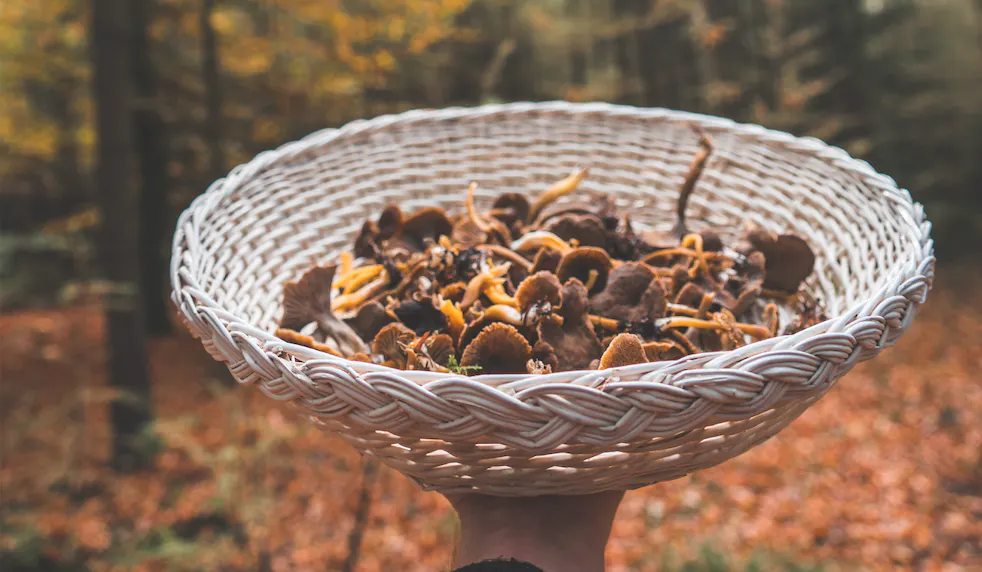 Autumn is in the air, and we would love to inspire you with a lot of interesting activities during these few months. With your help, we have collected the best suggestions, which we hope can inspire how you can get the most out of this beautiful season.
Here is a list of inspiration for your next autumn activity:
Go mushroom hunting
Drink hot cocoa with whipped cream
Long walks in the woods
Make chestnut animals
Carve pumpkins and make Halloween decorations
Read a good book
Make a fire and warm yourself by the flames
Walks along the water
Go on a fishing trip
Enjoy a dip in the sea
Oyster safari
Make pancakes over a fire
Board games and puzzles
Long walks
Experience the changing colors of nature and feel the fresh, cold autumn air right into your stomach. The leaves that fall from the trees, chestnuts, cones, and mushrooms - this is the essence of nature in autumn. Take a basket with you into the forest so that you are always ready to collect cozy decorations that can beautify your home.
Also, enjoy watching the animal and bird life in the forests in autumn.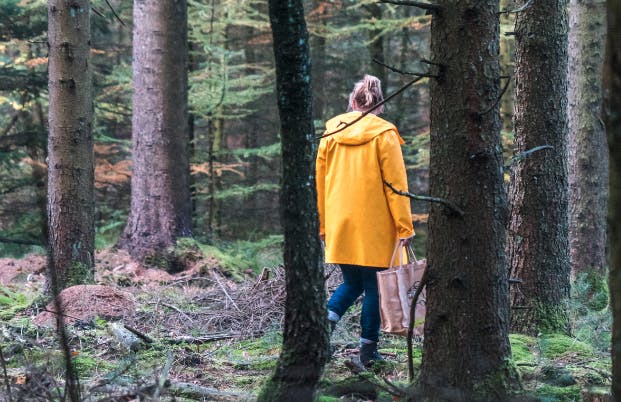 Go mushroom hunting
There are lots of mushrooms in the forest, which are completely harmless and very tasty.
Here you will find three examples of edible mushrooms that you can find in nature. They are easy to recognize and the chances of confusion with poisonous mushrooms are minimal. 
However, it is always essential to be completely sure of your mushroom before picking and eating it. If in doubt, it is better to leave the mushroom alone.
1. Common chanterelle
It is a fine and common edible mushroom with good shelf life.
Common chanterelle grows only in association with trees, and on poor soil with suitable acid soil. It grows shortly after a lot of rain has fallen, and can already be found from mid-June right up to November.
Description of common chanterelle: The fungus is approx. 3-10 cm high, and the stick is 2-6 cm long. The fungus is egg yellow with a color variation like egg yolks. The moldings run under the hat and far down the stick. Read more here.
2. Karl Johan
Is an edible red hat, and is a tasty edible mushroom. Go hunting in deciduous and coniferous forests if you want to find this mushroom. The mushroom can be found from August until October.
Description of Karl Johan: Normally the hat is 5-20 cm in diameter and the cane is 6-16 cm high. The hat is hemispherical, brown, or grey-brown with a slightly greasy surface. Read more here.
3. Funnel chanterelle
A good common edible mushroom that grows in abundance after rain. It grows in September and disappears when the frost comes. Funnel chanterelles can be found in deciduous and coniferous forests. Funnel chanterelles often grow in bunches, so if you have found a good spot, you can often collect large quantities.
Description of the funnel chanterelle: 2-5 cm high mushroom and 1-6 cm in diameter. The cap is ochre-brown to yellow-brown and resembles wilted leaves in color. Read more here.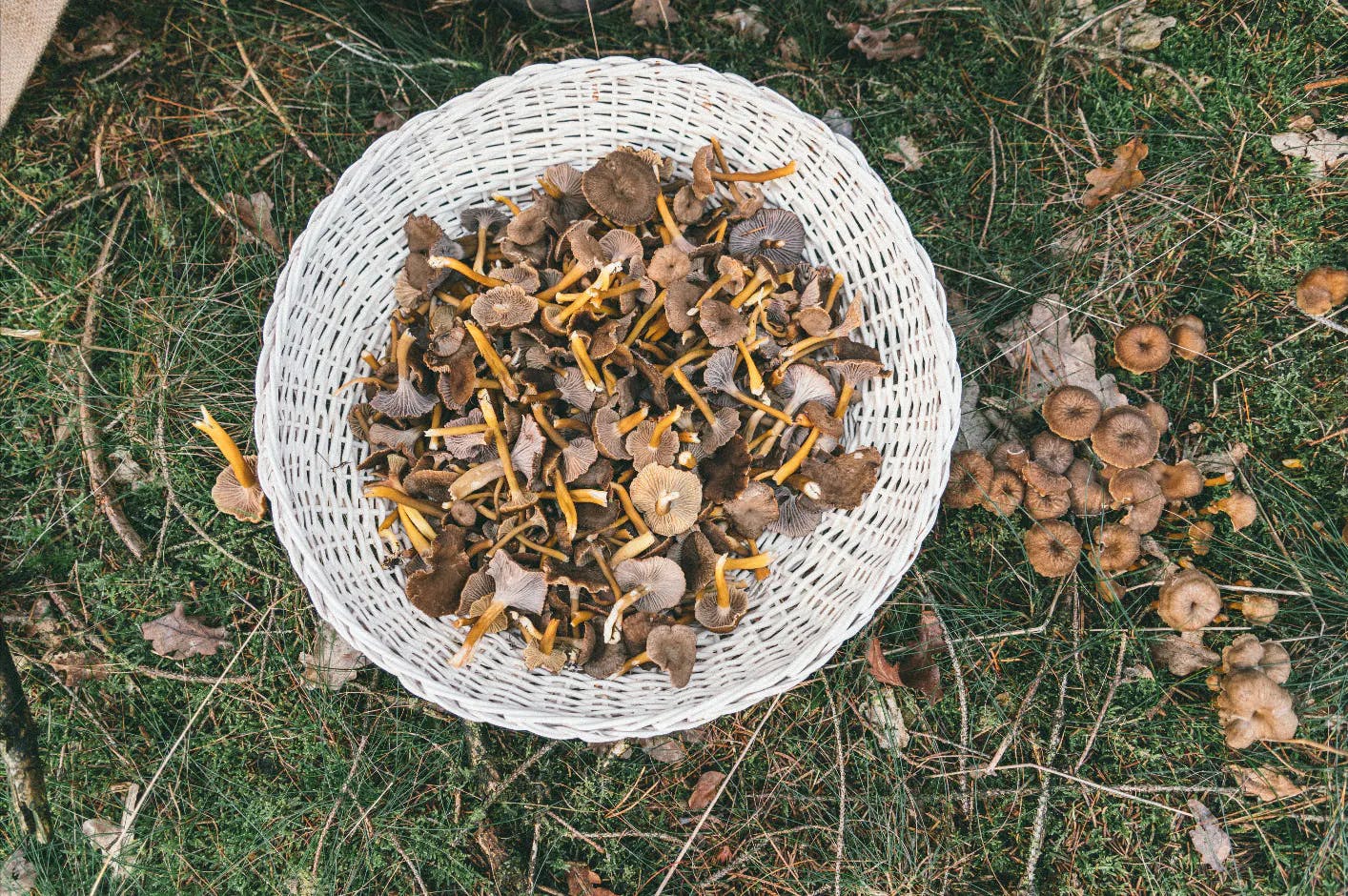 Carve pumpkins and make Halloween decorations
Carving pumpkins is an atmospheric and cozy activity that the whole family can participate in. In addition, the pumpkin also works as a fun decoration by the front door, or around the home. How you want your pumpkin to look is entirely up to you. You can choose to make a creepy face, a beautiful pattern, or something completely different.
Find a good sharp knife and get started - be careful not to cut yourself!
How to carve a Halloween pumpkin:
Draw or find a template for your pumpkin. Then you have an idea of ​​where you want to go with your masterpiece.
Depending on your template, cut either the top or the bottom of the pumpkin. If you cut at the top, you can consider making a lid in the shape of fangs. If you hollow out the bottom, make sure you make a 'chimney' at the top of the pumpkin so that heat and smoke can escape.
Use a spoon to dig out the loose flesh and seeds. (remember that you can use the offal for delicious dishes, so don't throw it away). When hollowing out, make the wall relatively thin on the side where you want to cut your motif. Then it is a little easier to cut.
Draw your motif on a piece of paper.
Transfer the motif to the pumpkin by trying to draw the same as on the paper, or by attaching the motif to the pumpkin.
Use a long sharp knife to cut along the lines.
You can brush the inside of the pumpkin with atamon when it's done. Then it lasts a little longer. But if the pumpkin is outside, it can also last a while.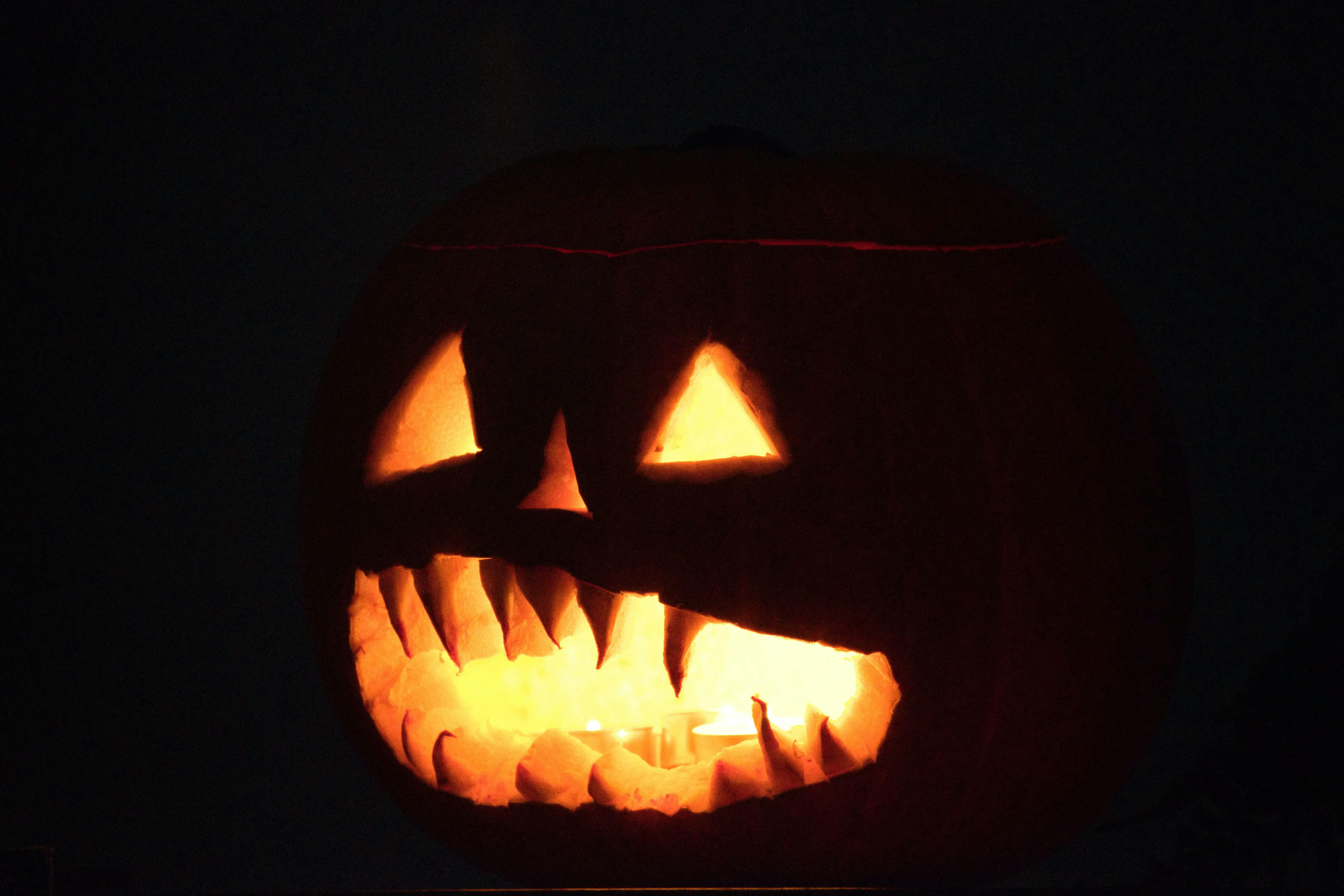 Go on a fishing trip 
Fall is a great season for fishing! Pack the car with your best fishing gear, because at this time of year there is plenty of opportunity to catch a wide range of fish species, and we will come up with the best fish that you can catch in the autumn.
Sea trout
The sea trout is one of the favorites when it comes to angling here at home, and in the autumn you typically fish for either the shiny or colored sea trout.
The general characteristics of sea trout in the autumn season are that they are fat and not as willing to chop as they are, for example, in the spring. You may therefore have to be a bit more patient to get it on the hook.
Mackerel
The mackerel is particularly fat in autumn, as it has had the whole season to fill itself with food. However, you typically have to go out into slightly deeper water to catch them, and this typically requires a boat.
If you want to go fishing, but don't have the opportunity to go away from Copenhagen, you can read more about the fishing opportunities in Copenhagen here. Always remember to keep track of the rules for fishing.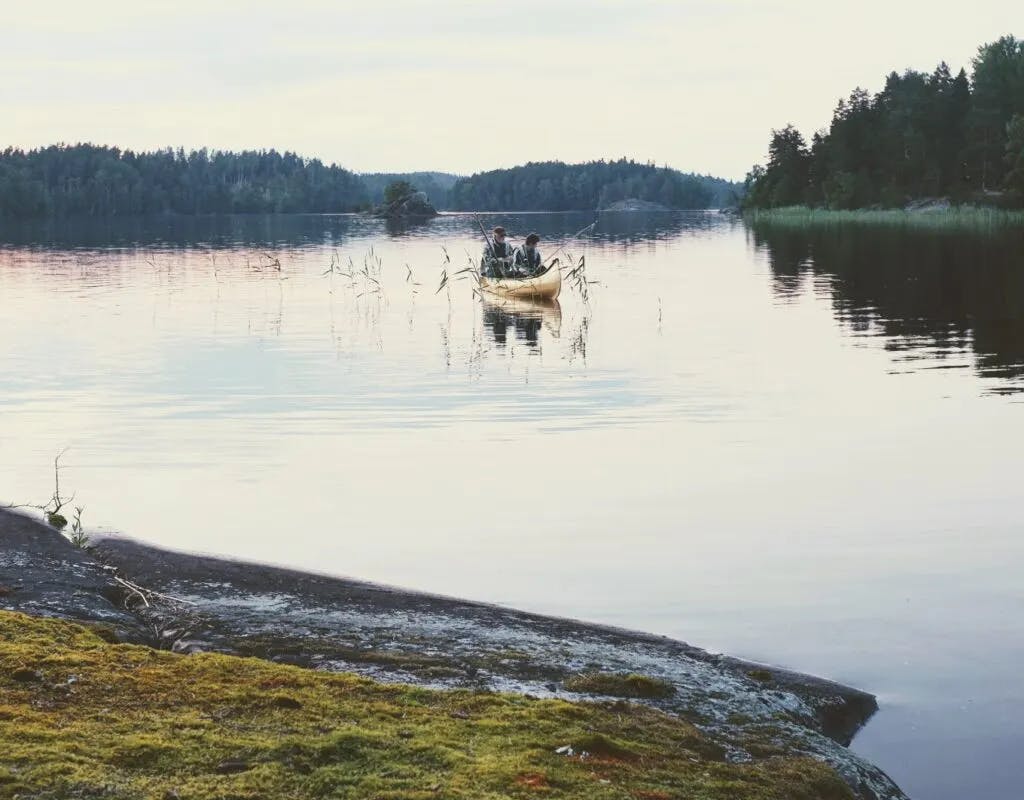 Enjoy a dip in the sea
It's wonderful to swim in the sea in summer, when the water has a pleasant temperature, and the sun's rays dry the body afterward. But also in the autumn, a dip in the sea is really nice! The cold water gives you a kick from the cold, and the body is completely exhilarated by endorphins. The cold water increases the blood flow in the brain. Afterward, you can really enjoy the fantastic internal heat, which spreads throughout the body afterward.
In addition, you experience the changing seasons of the sea and nature in a completely different way when you bathe all year round. Different birds, fish, and plants. Do you know others who would love to jump in the water in autumn too? Why not make it a nice thing to do together?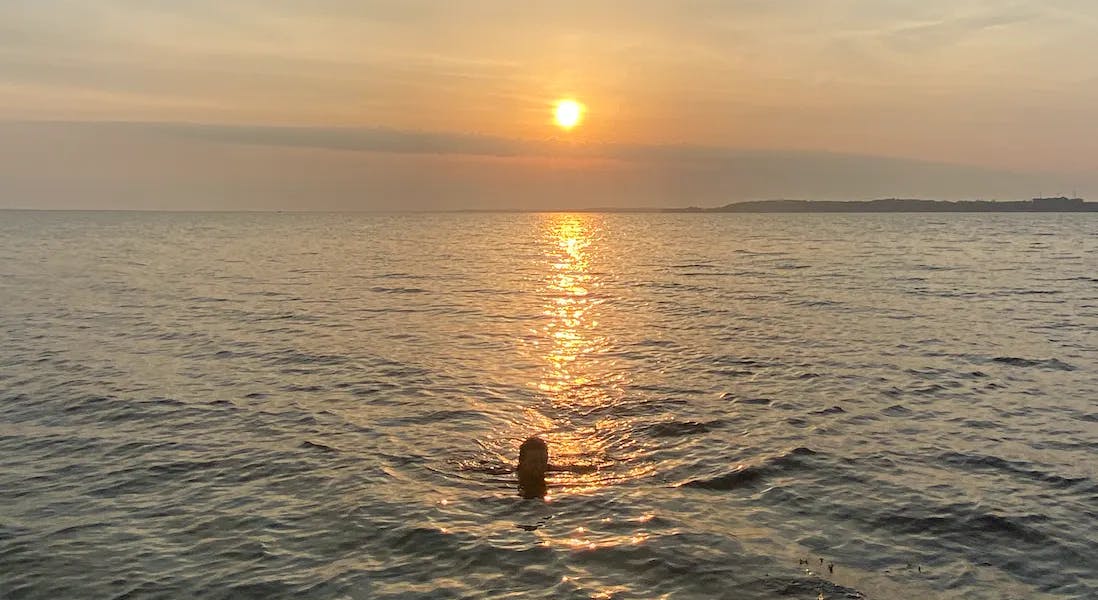 Getaways that are open in the fall
Summer is over and autumn is in full swing. Autumn offers coziness and beautiful, colorful surroundings when nature changes colors. Whether you would rather experience a cabin, yurt, or something completely different. We have several options, see them here or find inspiration for 6 unique stays in autumn. If you need more time together, you can find help with creating air in everyday life, by getting help with some of the daily duties, get help here.
Give a gift card to your loved ones from Owayy
Order a gift card from Owayy and take your friends, family or girlfriend on a glamping trip in the nature of Scandinavia this autumn.