Post
6 unique stays in autumn 
Published October 3, 2022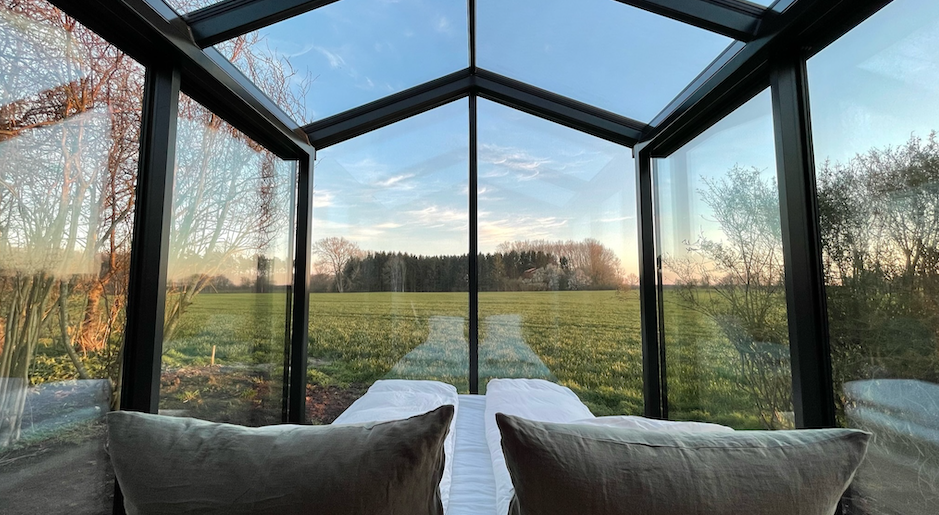 Autumn has really arrived and that means warm autumn colours, lots of walks and fun with those closest to you. At Owayy, we have collected 6 suggestions for an unforgettable overnight stay in autumn 🍂
1. The Glass Lodge
In the Lolland Alps, you will find Glashytten. This unique Getowayy is your exclusive home away from home. The glass cabin is built from selected materials and stylishly furnished with attention to detail and your experience in mind. You have access to the jacuzzi while you're there, and breakfast is included.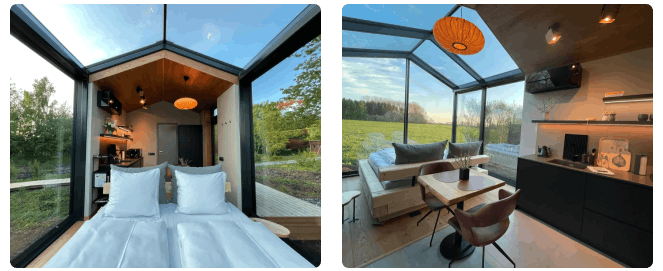 2. Yurt in the Mols Bjerge
In Mols Bjerge, you can experience spending the night in an original yurt from Mongolia. Placed into a south-facing slope, and with a view of the "mountains", this authentic Mongolian yurt is located in Mols Bjerge. This Getowayy is ideal for a few romantic days. Fire up the wood stove and enjoy nature and each other's company.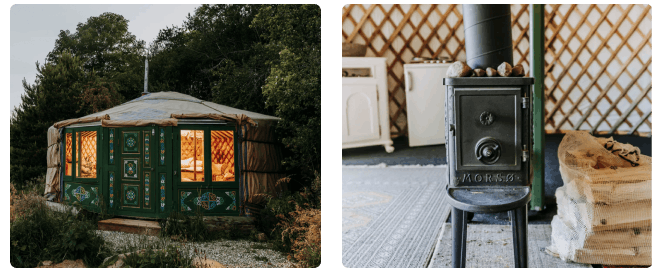 3. Cozy and Nordic furnished cabin at Holmely
In East Jutland, you will find this cosy cabin, which forms the framework for the perfect Getowayy. The ambition of building a tiny haven for nature and people began with Holmely. The emphasis must be on nature and outdoor activities, and everyone must find it simple and convenient to enjoy outdoor adventures.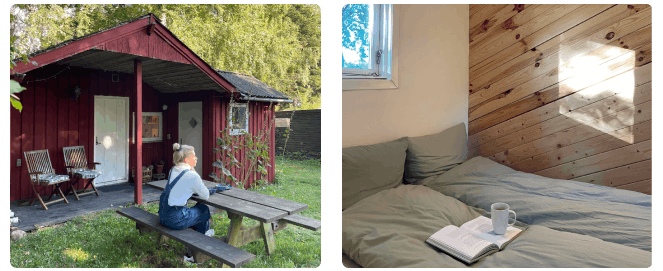 4. Hærvejshytten
Would you like a few days in complete peace? A place without internet, TV, and PC? A place with opportunities for recreation, beautiful walks, sauna, and immersion? So look at Hærvejshytten close to The Ancient Road , located in our large private yard, where the idea is to provide space for just that!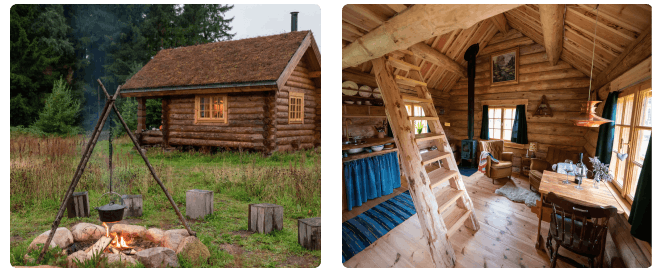 5. Glamping at Thorupgaard
At Thorupgaard, you can spend the night in this 28 m2 insulated family tent, which stands on a terrace surrounded by fields. Here you can relax in the wilderness bath, enjoy the view over the fields, feel the peace and relax. It is pure well-being for the body and soul.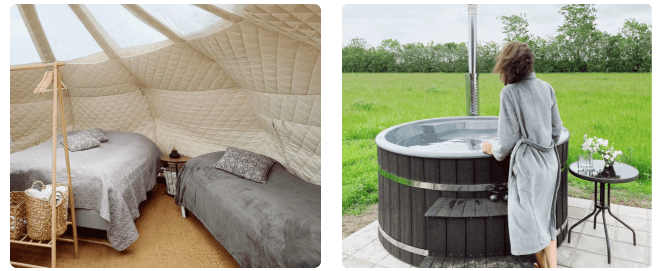 6. The Green Orangery
At the Limfjord south of Aalborg you will find a small pocket of happiness. At the green orangery, you can hear the birds whistling, the hedgehogs puzzling and the wind whistling in the treetops - all while you warm yourself by the wood-burning stove like in the old days.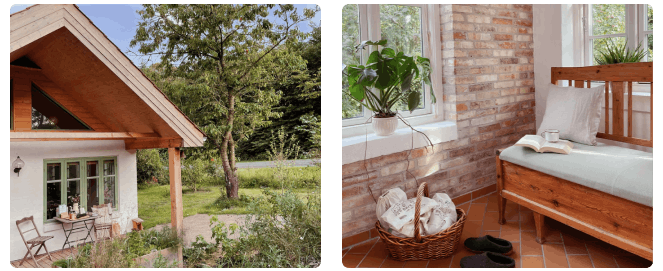 If you are considering combining an overnight stay with some activities during the autumn holidays, we have gathered inspiration for this right here.