Post
6 Getowayys where you can enjoy a sauna
Published May 29, 2022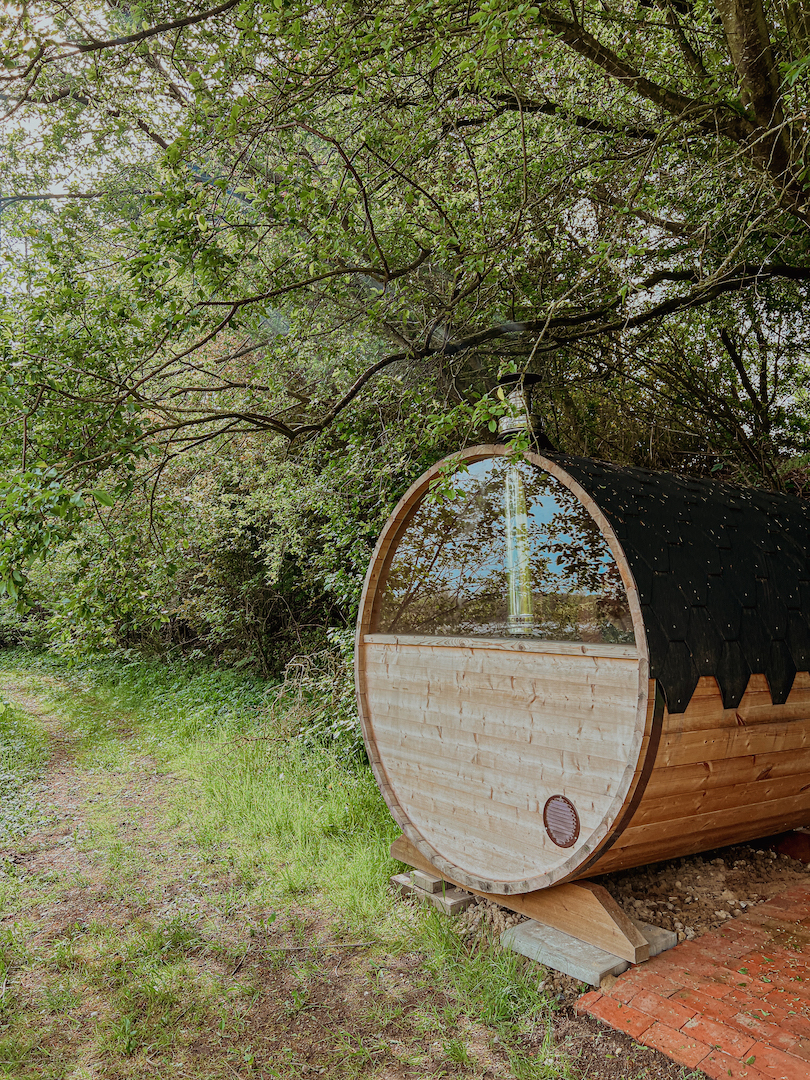 Imagine, you are on a relaxing Getowayy in nature away from your daily commutes, noisy neighbors and to-do lists and you wonder what could make that experience even better? 
Saunas have traditionally been used to produce a feeling of relaxation. This relaxing effect is one of the biggest benefits of using a sauna. To help with relaxation, you can meditate in the room. When you calm your body, thoughts and emotions often follow. The effects are long-lasting and may even help you sleep better.
In this blogpost, we would like to inspire you on where to go on your Getowayy if you are looking for some down-time in the sauna.
1. Funky Forest
In Langå, Denmark, you will find a unique treehouse called Funky Forest. Here you will get the perfect stay really close to nature adventure on the edge of a forest. This treehouse is the  perfect place for you to escape to and enjoy a well-deserved break from everyday life. We suggest you bring your favorite book or a yoga mat, to enhance your experience even more. 
At Funky Forest, you can enjoy an amazing wooden infusion sauna.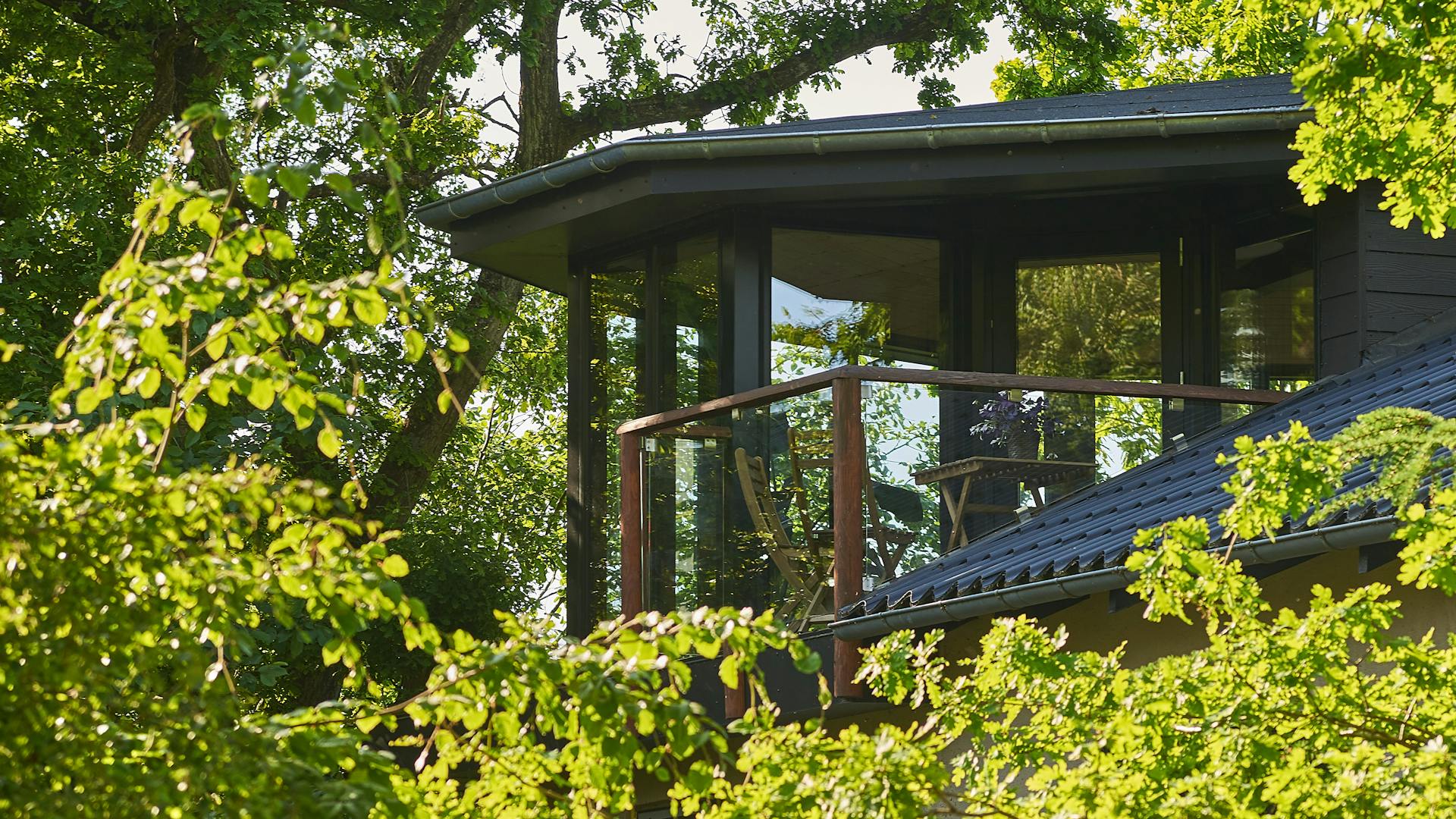 2. Dansk Natur Glamping
Not far from Copenhagen, you can experience Skjoldungernes Land National Park in Tølløse, Denmark. Here you will find our hosts from Dansk Natur Glamping. At Dansk Natur Glamping, you can treat yourself by staying in a unique and spacious glamping tent with its own terrace between spruce trees far from everything, right by the forest.
While you are on this Getowayy, you can just sit back, enjoy the tranquility and nature- or have a glass of wine in the wilderness bath followed by a relaxing trip in the barrel sauna.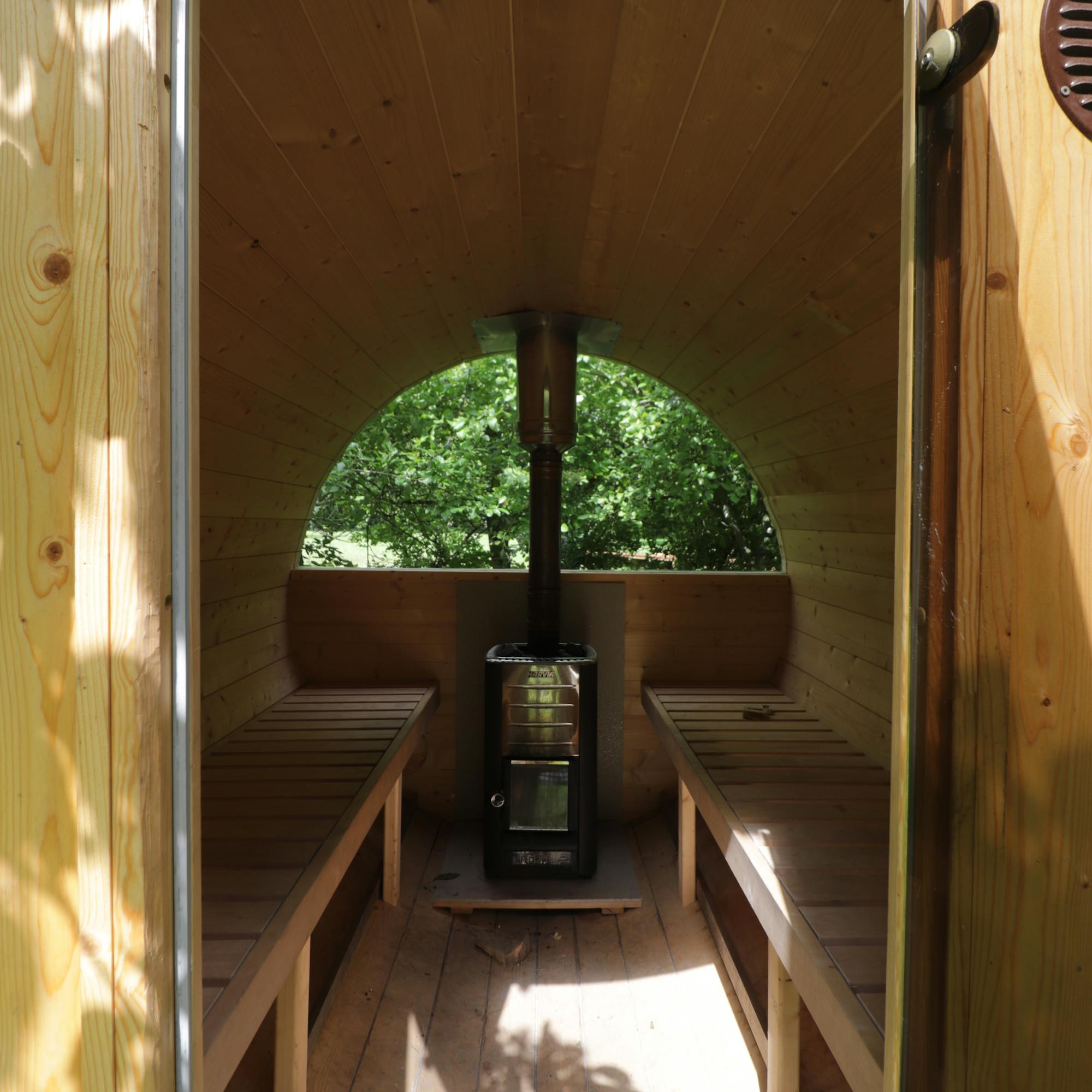 3. Hærvejshytten
While you are exploring Hærvejen, a breathtaking walking and cycling route through Jylland, you will pass the hand-built army road cabin Hærvejshytten. Hærvejen goes right past the cabin and is thus an obvious place to settle down for the night if you are on a longer pilgrimage on the Jutland ridge. 
In addition, you can find good hiking routes around the Gudenåen and Skjern Åen springs, at Rørbæk lake and at Hampen Lake. After a beautiful walk or cycling tour through the surroundings of Hærvejshytten, you can immerse yourself in the relaxing cabin and enjoy the hand-built sauna. While you are in the sauna, you can enjoy the scent of the essential oils added to the water and listen to the quiet crackle of the oven.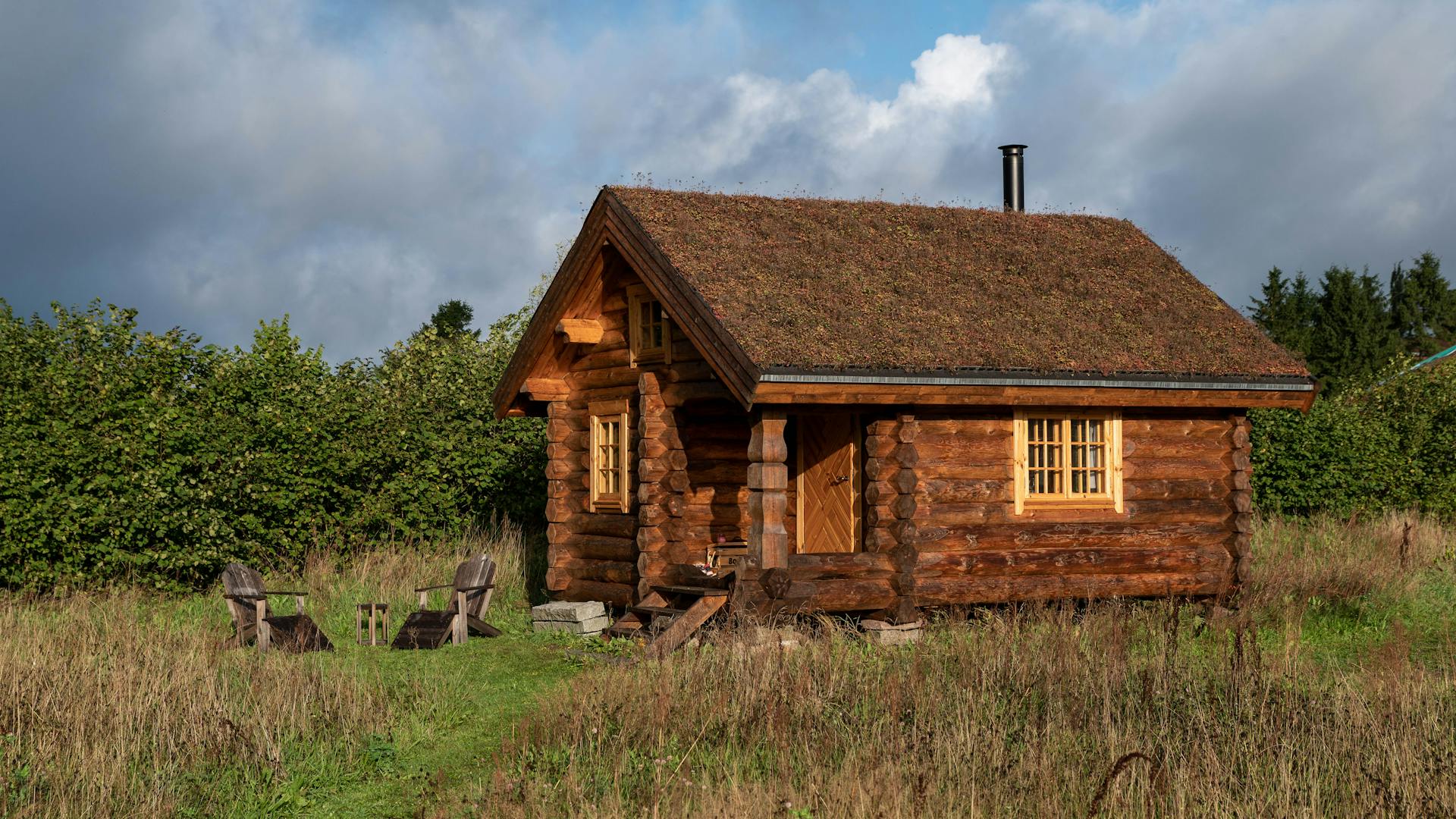 4. Tiki camp
In Langeland, Denmark, you will find our hosts Nicki and Tirza from Tiki Camp. Tiki Camp is for those who love the camping vibe, but with a little added luxury and Danish Hygge. Staying here means enjoying the more simple things - like spending time together, to cook and eat outdoors, explore freely, sit around the campfire, make music, read books or just listen to the birds and the crackling of the fire. It's the perfect place to connect with yourself, each other and nature.
No matter in what kind of accomodation at Tiki Camp you can stay, you always have access to the sauna to elevate your experience at this at the climate-friendly Getowayy.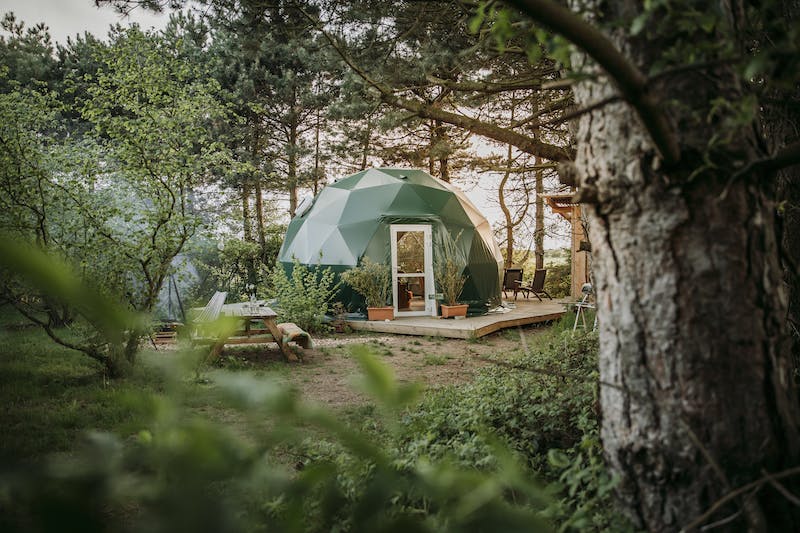 5. Teglværkspladsen
On Ærø, Denmark, you can find Teglværkspladsen.
At Teglværkspladsen, time stands still. In this relaxing environment, you should not spend energy on anything other than enjoying the surrounding nature and each other's company.
With the best view of the Baltic Sea, no matter in what kind of accomodation at Teglværkspladsen you can stay, you always have access to the sauna to elevate your experience at this at the climate-friendly Getowayy.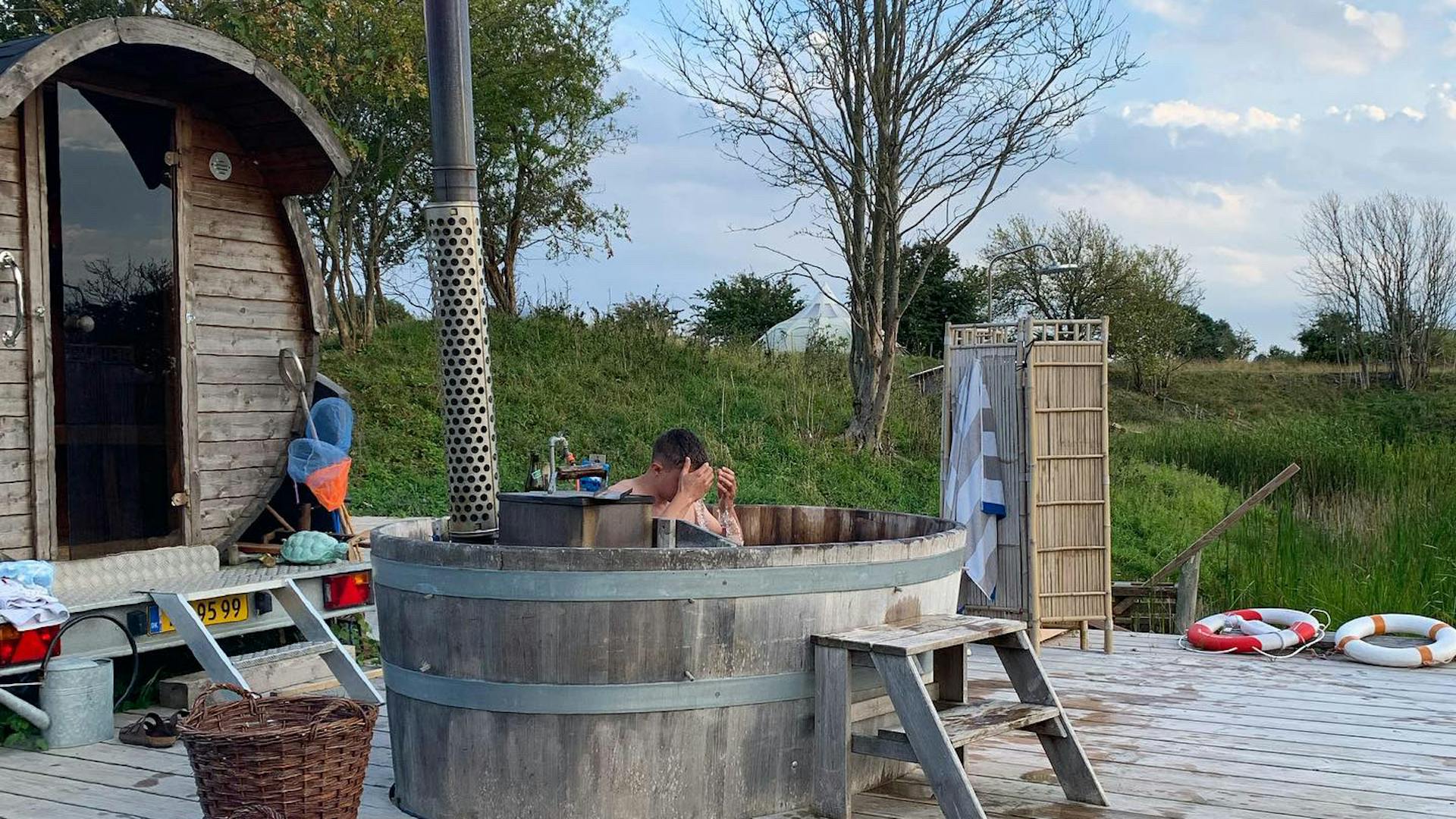 6. Naturlig på Korsgaarden
Around a beautiful private lake on Lolland, you will find Naturlig på Korsgaarden. At Korsgaarden, you can fall asleep in silence but wake up to the happy sounds of birds whistling. It's easy to relax and lower your shoulders with your family, your girlfriend or your friends.
Almost all of the tents are all right down to a large lake where you can fish, swim, fetch water and cook over an open fire. To maximize your experience, you can enjoy a sauna that is located next to the lake so that you can cool off by taking a dive.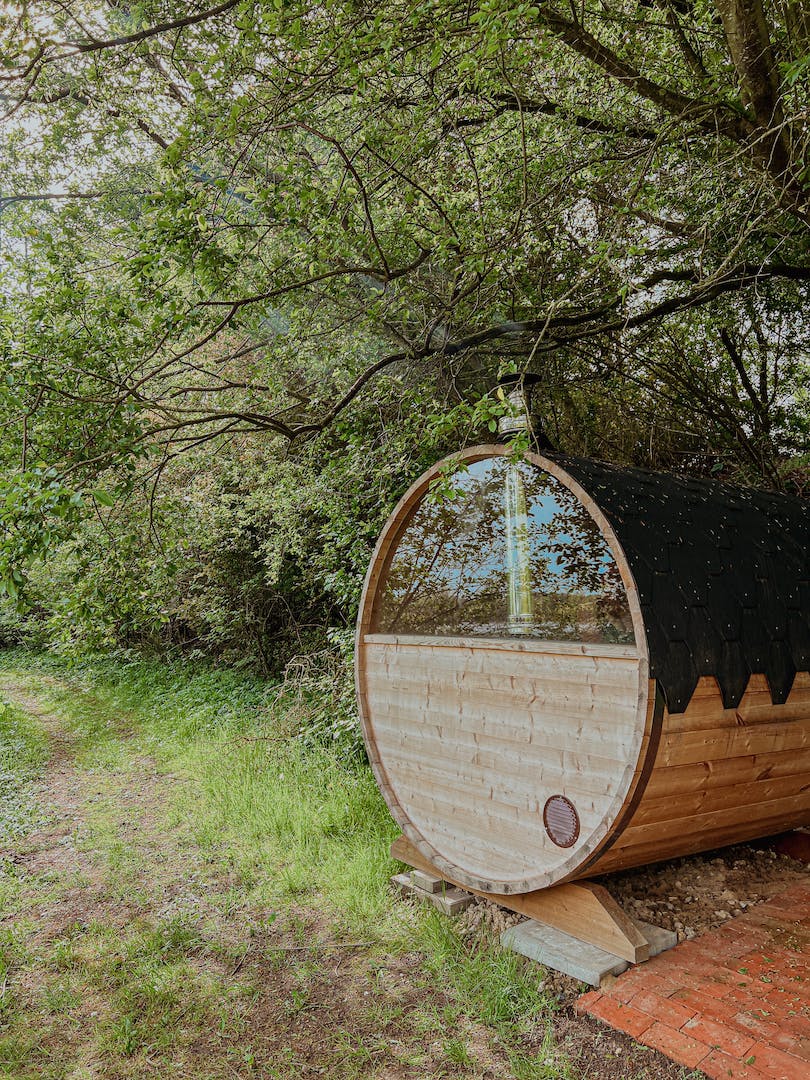 Here you can explore all of our other locations with a sauna. Do you want go on a Getowayy with or without a sauna, you can explore all the options here.